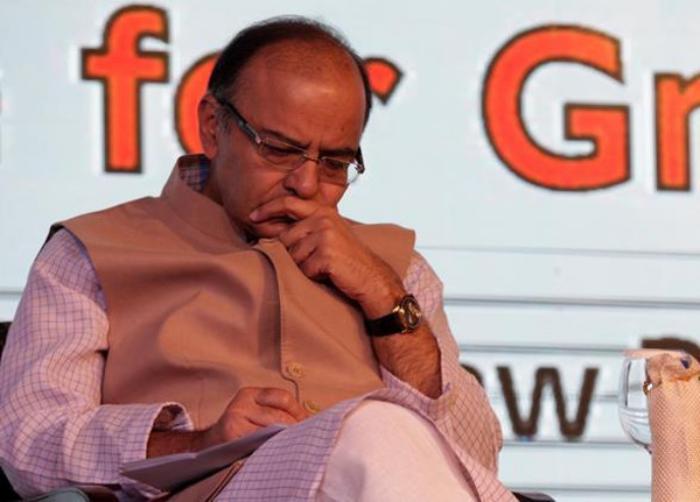 Seeking to put further pressure on Arun Jaitley, banned Indian Hockey Federation (IHF) president KPS Gill today dragged the Union Finance Minister into the affairs of Hockey India, urging the Delhi government to probe into the BJP stalwart's "conflict of interest" in the national hockey body.
Former top cop, Gill has written to Delhi Chief Minister Arvind Kejriwal, alleging that Jaitley had appointed his daughter Sonali as the counsel for Hockey India when he was a member of the advisory board of Hockey India League.
Hockey India President Narinder Batra strongly refuted the allegations, saying Gill's charges were "baseless".
Jaitley under fire!
It is a fresh attack on Jaitley who has been accused by AAP, Congress and BJP MP Kirti Azad of "shielding corruption" when he was the president of Delhi and District Cricket Association (DDCA).
Gill's allegations came a day after the Delhi Assembly yesterday passed a resolution to set up a Commission of Inquiry over the alleged irregularities in the Delhi and District Cricket Association (DDCA).
IHF secretary Ashok Mathur confirmed the development, saying the letter was sent to Kejriwal two days back.
"Yes, Mr. Gill has written to Delhi Chief Minister urging him to investigate Mr. Jaitley's conflict of interest in HI .
As HI is registered under Registrar of Societies, Delhi, the Delhi government has every right to investigate into the complaint," Mathur told PTI when contacted.
Jaitley has earlier sued six people including Delhi Chief Minister Arvind Kejriwal for Rs 10 crore in a defamation suit for their comments that DDCA had seen corruption when it was under Jaitley.
The suit, however, did not include BJP MP Azad who has been at the forefront of allegations of corruption in the DDCA under Jaitley's watch.
-PTI