World Mental Health Day: Here's where India stands and why we should care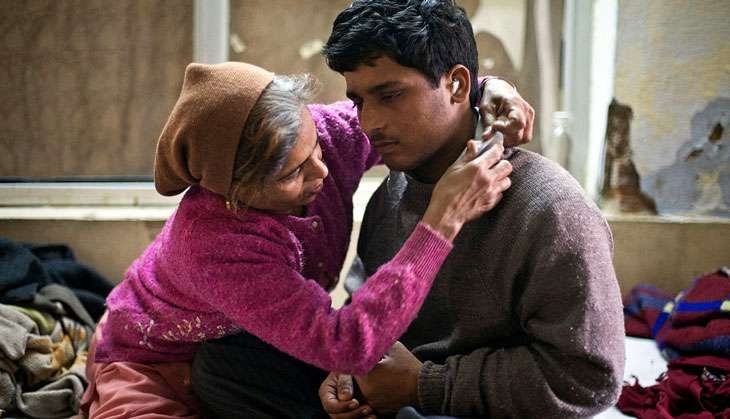 On 10 October, the World Health Organisation (WHO) observes World Mental Health Day with the objective of raising awareness about mental health issues and mobilising state and non-state actors to support the cause.
According to the WHO, "if we don't act urgently, by 2030 depression will be the leading illness globally".
Disorders in India
A survey released by the Bangalore-based National Institute of Mental health and Neurosciences (NIMHANS) along with the Ministry of Health and Family Welfare that covered 12 states including, Assam and Manipur, Kerala, Punjab, Uttar Pradesh, West Bengal, Jharkhand, Chhattisgarh, Madhya Pradesh, Tamil Nadu, Gujarat, Rajasthan shows that over 13% of the population in these states is suffering from mental health disorders ranging from common ailments like depression and anxiety to severe illnesses that include schizophrenia and bipolar disorders.
A similar but more worrying figure was released by Lancet that showed that only 1 in 10 patients suffering from mental health ever receives treatment and that mental illness is expected to increase more rapidly in India than in China over the next 10 years.
According to a report released by the Health Minister J P Nadda, 10-20 million Indians have severe mental illnesses such as schizophrenia and bipolar disorder while nearly 50 million, or 5% of the country's population, suffer from common disorders like depression and anxiety.
The next step
In India, we are one step away from achieving a milestone in mental health care with the Mental Health Care Bill, 2013.
After much deliberation with all stakeholders and a formation of a standing committee, the Bill was passed by the Rajya Sabha in August, and is expected to be discussed in Lok Sabha in the next session. The Bill would replace the Mental Health Act, 1987, that requires a much-needed overhaul.
The Bill
Why is there a need to expedite the process of ratifying the bill? Let's look at some of the salient features to understand why.
1 The advanced directive: In a first of its kind measure, the bill seeks to assert the patient's right to decide her own treatment. Any patient, except a minor, can pass an "advanced directive" on how she wishes to be treated for any future mental illness.
2. A representative: The bill also empowers the patient to nominate a representative, not necessarily a family member, to oversee the patient's treatment and care.
3. From an 'inspecting officer' to a review board: Currently, under the Mental Health Act, 1987, this is largely the responsibility of the state-appointed 'Inspecting Officer'. The officer can intervene if he believes the patient isn't getting proper treatment and care. The new bill seeks to establish a mental health review board headed by a district judge with members including a representative of the district collector or magistrate, two mental health professionals, one of whom should be a psychiatrist, and two people who have worked in the field of mental health or been patients themselves.
4. In keeping with the United Nations Convention on the Rights of Persons with Disabilities (UNCRPD), the bill bans Electroconvulsive Therapy, or ECT, without the use of relaxants or anaesthetics; sterilisation of the patient, man or woman; and chaining in any manner.
The Bill also seeks to establish more mental health institutions and ensure every patient receives treatment considering that the present statistics are appalling.
Ever since the Bill was introduced, activists have voiced their support for it calling it a much-needed relief for the mentally ill.
Dr Nirmala Srinivasan, co-founder of the Bangalore-based Action for Mental Illness says that once the bill becomes the law, access to mental health facilities would substantially increase. "We would then be in line with the United Nations Convention on the Rights of Persons with Disabilities (UNCRPD), to which India is a signatory, she added.
Activists also emphasise that the "additional directive" clause would itself be therapeutic with patients receiving a sense of control and choice.
Objections to the Bill
Many psychiatrists, however point to some flaws in the Bill.
Last year, the Indian Psychiatrist Society, or IPS, a body of mental health professionals with over 5,000 members, came out with a set of objections to the bill. They state that the proposed mental health board, with the requirement of only one psychiatrist on board, could be detrimental to a patient's treatment.
Dr Priti Arun, professor of psychiatry at the Govt Medical College and Hospital, Chandigarh, and a member of the IPS, says that there could be a bias among board members who may not understand the patient's situation.
Psychiatrists are also worried about the provision to appoint a representative with many psychiatrists stating that if the representative is not a family member, there could be a conflict.
An ignored issue
But with the concerns of psychiatrist notwithstanding the Bill is a much-needed measure to address the widely ignored problem of mental health care.
"Mental health hospitals are facing serious financial constraints as adequate resource allocation is not being made to meet their requirements," the National Human Right Commission told the Supreme Court in an affidavit in 2013.
In a press conference on Monday, the Minister of State in the Ministry of Health and Family Welfare said, "We will have to train more medical officers, nurses, counsellors and pharmacists in district hospitals, community and primary health centres. At the same time seeking help from patients and demand for mental health services should increase."
"Community-based interventions through utilisation of field level functionaries such as ASHA and ANM must be designed and implemented," she added.
Considering this state of affairs, the Bill will go a long way in helping the masses recognise mental health as a real issue and not something that will "just go away". Let' hope it is passed soon.