World Menstrual Hygiene Day: why we must talk about menstruation in India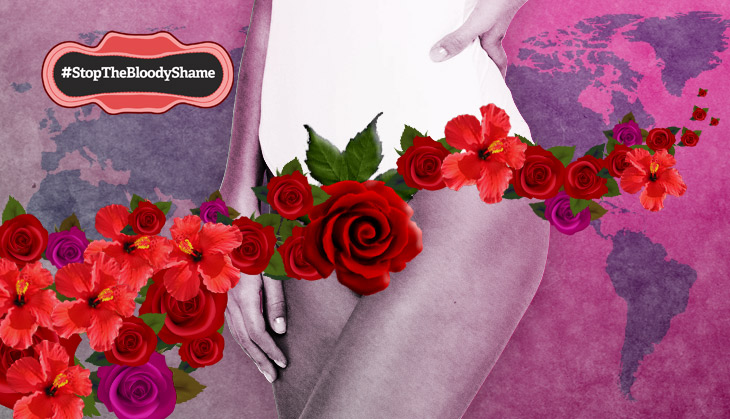 In India the subject of menstruation or period is still taboo and it's not often discussed openly. Yet, about 120 million women and girls in India have their period monthly.
Read- Menstrual man Muruga: women need to break taboo and talk about hygiene
Women all over the world put up with the pain and inconvenience, often wishing the subject wasn't considered too embarrassing to discuss in public. But for women and girls in India, the issue is far more severe.
These are the stark figures:
Only 10% of Indian women use sanitary pads.
300 million Indian women can't afford safe menstrual hygiene products.
At least 1 in 5 Indian girls drop out of school after puberty because of the shame of menstruation.
3 out of 4 women get their sanitary pads wrapped in a newspaper while buying it.
60% never ask male family members to buy it.
58% men never learnt about periods in school.
50% men feel more embarrassed to buy a sanitary napkin than a condom.
Apart from this, there are socio-cultural norms that bind menstruating women in India. A normal biological process can become so complex, that it shapes how women actually experience their period.
And then there are mindsets and superstitions to deal with. Women are discouraged, sometimes forbidden, from entering religious places, touching food articles, utensils and plants (yes, plants!) while on their period. The tendency is to never let the men around you know that you are bleeding and are uncomfortable.
When a girl can't manage her period in a healthy way, she is at risk of infection. Most girls remain absent from school during their period, or worse still, some drop out of school altogether upon reaching puberty.
It doesn't have to be this way.
More than 270 global partners now recognise 28 May as World Menstrual Hygiene Day, an opportunity to push for gender equality. They do so to promote the idea that women and girls should not miss out on education, work and other opportunities because of their period, and they must remain healthy and hygienic during those days.
Catch spoke to some men in New Delhi about women's period, taboos surrounding it, and why we need to talk about menstruation in India.
More in Catch:
British drag artist flees India, accuses WEF organisers of threats
Hundreds of Kailash Mansarovar pilgrims stuck in Nepal
Bhopal Gas Tragedy: this petition on White House website aims to bring Union Carbide to the book
Obama makes a speech for 'moral awakening', but won't apologise in Hiroshima