World Liver Day 2018: Follow 4 simple tips to keep your liver healthy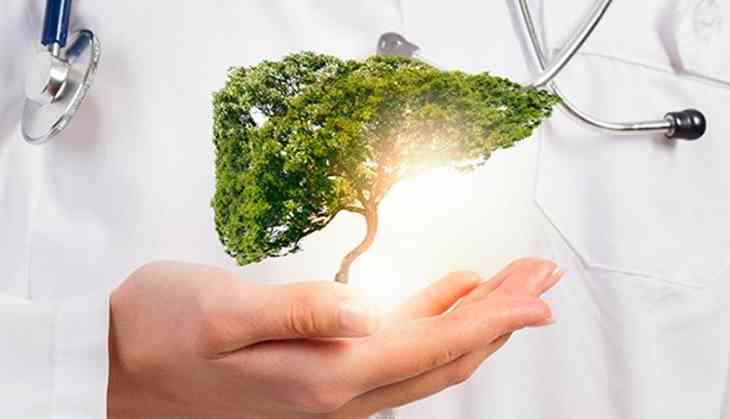 World Liver Day is observed on April 19 every year, around the world to spread awareness about the liver-related disease which can help people who are unaware. The liver is the known to be the second largest organ which performs a major role in the body's digestive system.
World Liver Day 2018 Theme
'Riding New Waves in Liver Diagnosis, Staging & Treatment'.
There are many people who are not aware of some facts that help the key organ of the body's digestive system.
The facts is everything which which we eat, goes into our body and has to go through the liver. It basically provides the shield to our body from all the toxins.
Now, if anytime the liver gets affected by something, it creates a problem.
Today, on World Liver Day 2018, here are a few things to learn how we can keep our liver in a good shape.
No Alcohol
This is like a poison to the ones who are suffering from liver diseases. Although, it doesn't affect if you consume alcohol occasionally.
It only affects when you cross your limits every time. People who drink more than required end up having liver diseases as it damages the liver cells.
A balanced diet
A balanced diet of everything always helps. Eat green leafy vegetables which are high-calorie meals with refined carbs, and unhealthy fats contribute to weight gain. It helps in eliminates natural toxins from the bloodstream.
Stay hydrated every time. Drink lots of water.
Exercise regularly
If there is one thing that keeps your body running is your healthy and active lifestyle which you get from your regular exercises. It plays an important role when it comes to keeping the liver in a good state of health.
Regular exercising reduces the pressure on your liver, keeps you fresh and energetic. Workout for 30 minutes every day is more than enough to keep your liver healthy.
Avoid medicines
There is no point in taking medicines for everything. It is still a chemical and has a lot of negative side effects. Medicines are not good for the liver. Try to live a healthy lifestyle, then you won't be needing medicines.
Medicines for blood pressure or diabetes have their own effects on your liver.
These medicines may serve their purposes but still, they are harmful to your liver.
Read More On Catch: World Liver Day 2018: What food you should eat to keep your liver healthy