Want a bikini body? Follow Kourtney Kardashian's Keto Diet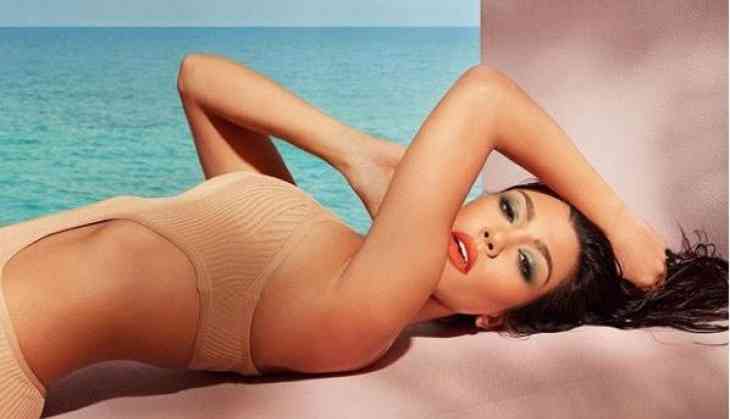 The 39-year-old Kourtney Kardashian follows Keto diet to maintain her perfect lean figure . She managed to get that perfect figure because of Keto diet, she revealed on her app.

She takes her diet seriously as she prefers organic food, steers clear of gluten and wants to inspire other people to follow the same diet to stay healthy. If you'll check her social media, you can see how she has managed to keep her body fit.

Kourtney followed ketogenic diet in 2017. The keto diet, the ketogenic diet is 2018's answer to Atkins. She found out the Keto diet as "really positive experience."
Also Read: World Liver Day 2018: Follow 4 simple tips to keep your liver healthy
What is a Keto diet?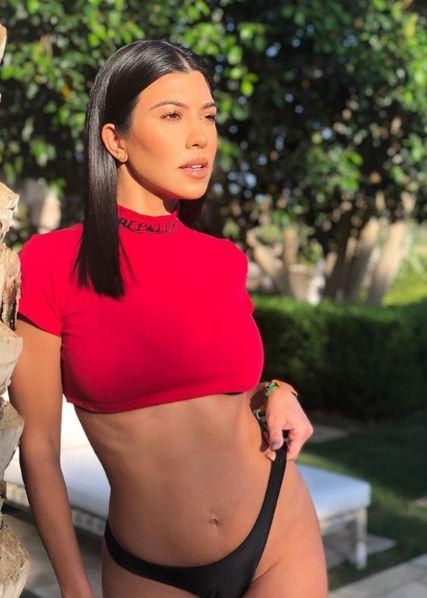 The ketogenic diet includes low carb, high fat diet. Rice, pasta, legumes, sugar and starchy vegetables are out; lean meat, eggs, cheese and low carb vegetables are in.

Low Carb High Fat (LCHF) Dietitian Vicky Kuriel explains. "Typically, this involves a significant reduction in carbohydrate, moderate amounts of protein and an increase in fat. In most individuals, nutritional ketosis can be achieved with a total carb intake of less than 50g per day. To keep carb intake below this level all sugary and starchy food needs to be removed from the diet."

The Keto diet includes 70 per cent of calories from healthy fats, 20 per cent from protein, and 10 per cent from carbs.

If you also want to leave the normal diet and start Keto diet, remember the transition could be hard as you might face headaches and low energy. Kourtney explained in her app, "I pushed through this phase, which took a good week or two. I also did a 'treat yourself' day once a week, which really helped get me get through the few months that I did this diet."
What is Ketosis?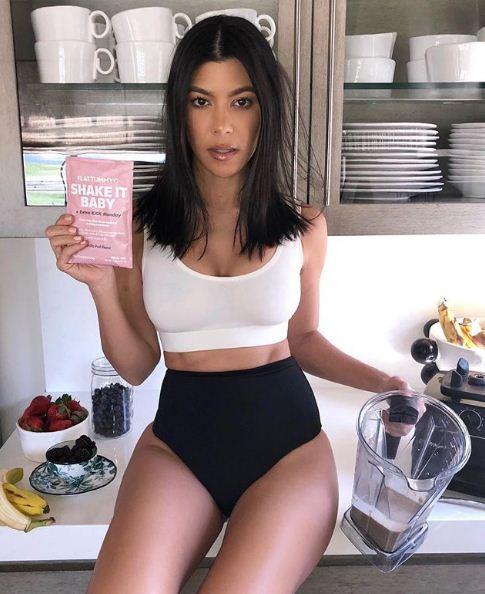 Fat is the main source of energy when you are following a Keto diet. Vicky explains, "It is also a state we will enter into when carbohydrates are significantly reduced in our diet. The reduced levels of carbohydrates forces our bodies to find an alternative fuel source."

The process of breaking down fat for energy, acids called 'ketones' and it builds in the body.
Kourtney's Keto diet breakfast
She explained on her website, " I start my day with taking a collagen supplement, about 20 minutes after the collagen, I usually drink one tablespoon of organic apple cider vinegar mixed into a glass of water. Both of these habits have a ton of health benefits that affect everything from your skin to the way your body processes nutrients."

The apple cider vinegar in morning will help you to curb sugar cravings.

Apart from following the strict Keto diet, Kourtney fasts everyday from 7pm until after her morning workout. She also fasts one full day and prefers drinking bone broth and green tea.

Her breakfast is fascinating as she prefers avocado pudding. Every morning she prepares avocado pudding and she has shared the recipe on her app. The recipe consists of: one whole organic avocado, organic cane sugar, half a cup of organic milk and one tablespoon of raw manuka honey.
Kourtney's Keto diet lunch
She prefers "fresh salads with home made dressing."

Kourtney said on her app, "I love salads, so I usually have one for lunch every day with some type of protein added, like chicken or salmon. Whenever possible, I try to make my own simple balsamic or ginger dressing since store-bought dressings have lots of unnecessary sugar and preservatives."

After lunch, she drinks hot green tea too.
Kourtney's Keto diet dinner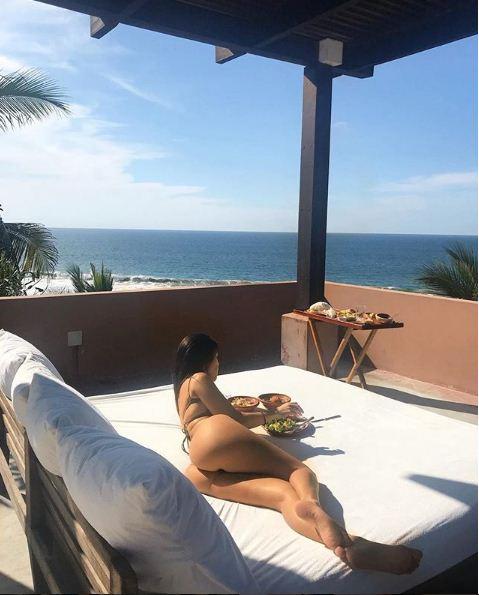 If you seriously want to follow Keto diet then carbohydrates are a big 'NO'. You need to stop having bread, rice, noodles, pasta, beans, legumes or starchy vegetables.

Seeing as the reality TV star couldn't add standard rice to her dishes, she created her own carb-free version instead using cauliflower or broccoli. "I often ate grilled chicken and fish over broccoli rice, cauliflower rice or spaghetti squash," Kourtney says on her app, "I [also] mixed in roasted vegetables."
Also Read: World Liver Day 2018: What food you should eat to keep your liver healthy