Think you've got Chikungunya? Don't believe the rapid IgM test you are being sold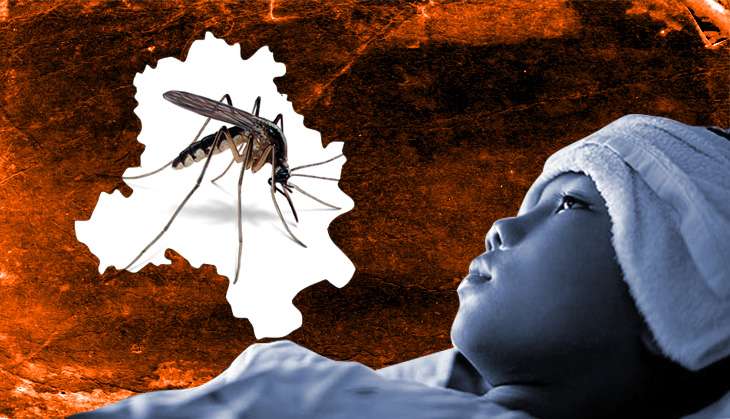 Ashok Chauhan was 62 when he was declared dead at New Delhi's Sir Ganga Ram Hospital on Monday. "PCR Positive declared after death" reads the comment column against his name in a handout issued to journalists containing details of Chauhan and two others who died of Chikungunya on 12 September.
"We were first given his dead body to take home before they told us he had Chikungunya," says his younger brother Anil Chauhan.
Ashok was a retired officer in the irrigation department at Aligarh. Over a week ago he had complained of fever and low blood pressure and not being able to pass any urine. He also showed some red spots on his body. A local doctor in Aligarh told Chauhan to get a "rapid IGM test" to be sure.
Chauhan tested negative when the results came in some hours. Meanwhile, his problems aggravated. Chauhan ultimately couldn't eat anything or pass urine and was in terrible discomfort.
On 11 September he was admitted to Ganga Ram Hospital. "In just 24 hours we were billed for Rs 1.6 lakhs. His blood urea had increased rapidly and he was being treated to pass urine. But the hospital still couldn't diagnose him in time for Chikungunya. Perhaps that might have saved his life," says his brother.
The frightening thing about Chikungunya is not that it is spreading so rapidly. Neither is it that the disease has 12,000 people suffering across the country and has claimed the lives of 5 people in the Delhi NCR alone.
The frightening thing is that the masses are being administered an inaccurate test that can ultimately be fatal if clubbed with other health complications. If not regulated immediately this would then be the beginning of a massive uncontrollable epidemic.
Same mosquito, different diseases
At the Sir Ganga Ram hospital's Dengue ward, hospital beds are being squeezed into narrow spaces between beds to accommodate the throng of patients arriving each day. The hospital has added 50 new beds in the last week since the outbreak hit Delhi NCR. Their fever ward, although air-conditioned, has brand blue new mosquito nets cocooning each bed.
Chikungunya, like Dengue, is caused by the infected Aedes mosquito. The two have almost identical symptoms such as joint pain, headaches, rashes and fever. But while Dengue is considered fatal due to the dropping of platelet count, Chikungunya doesn't lead to blood loss. Which is why the five deaths reported in the Delhi NCR region in the last 36 hours have shocked everybody.
"The deaths usually happen due to the pre-existing condition of morbidity," says Dr Byotra, vice chairperson of the Sir Ganga Ram hospital to Catch. The hospital has reported three of the five deaths.
"Each of these patients had pre-existing health complications. While one had a kidney problem, one was suffering from acute asthma, diabetes or sepsis. They were brought into our hospital for tertiary care when all other options had already failed. There was little we could do when their condition was already so complicated," he explains.
This is where testing becomes all the more important. Although Catch couldn't contact the families of all five victims, according to hospital authorities the first deceased victim Ramendra Pandey, was also clinically diagnosed with Chikungunya after he died.
A rapid and unnecessary test
The Directorate of National Vector Board Disease Control Program (NVBDCP), as the name suggests, is the central nodal agency for the prevention and control of vector-borne diseases such as Malaria, Dengue and Chikungunya among others. All three are vector-borne diseases; while the first is caused by the Anopheles, the others are caused by the Aedes mosquito.
The NVBDCP recommends and approves tests that are necessary to certify vector-borne diseases and also certifies tests like the Mac Elisa, NS1, PCR, Vector Test and others.
The rapid IgM test, short for the Indirect Elisa Test, however, is considered inaccurate by the NVBDCP. The main reason is that the rise of IgM antibodies is unpredictable, so a negative result result doesn't indicate anything.
The test was originally invented to be used in underdeveloped countries with limited lab testing facilities to give quick and low-cost diagnostics. But as far as accuracy goes, the test fares terribly.
And not just the NVBDCP, even America's National Center for Biotechnology Information says the test isn't sensitive enough. A 2010 paper published by them says:
"If the test was conducted within the first week, sensitivity and specificity was 22% and 88%, respectively. If the patients were tested after the first week, sensitivity was increased to 83% while specificity was decreased to 71%. Thus, the rapid assay should not be used as a screening tool during the first week of CHIK due to its low sensitivity."
Yet, strangely, Indian labs and doctors are quick to recommend that first.
'Money' matters
When Catch called India's leading Lal Path labs in Noida, they said they first recommend the rapid IgM test. At a price of Rs 600 they will deliver the test results on the same day if a sample is provided before 1PM. They refused to do the Mac Elisa test unless it was prescribed by a doctor.
Thyrocare labs also confirmed the only test they do to detect Chikungunya is the rapid IgM test which they have priced at Rs 500.
"It is the fastest, cheapest test and most in demand," explained a salesperson from Thyrocare.
"Each day we are getting about 15 patients in our branch alone who are being tested for Chikungunya using the rapid IgM method. About five of these test positive. If the fever persists in the remaining ten they come back to do the more expensive Mac Elisa test which costs Rs 1500. Only then we do it," says Kajal, an employee at Lal Path Labs at Sector 53, Noida.
When a 60-year-old resident of Noida, who wishes to remain anonymous, showed symptoms of Chikungunya, he asked Lal Path labs to do the Mac Elisa test. The lab instead directed him to do the "Chikungunya test" or Rapid IgM test.
Also, he had no fever after continuous fever lasting 3 days. The virus variant in Delhi leads to intense fever for three days. Before three days no test is recommended. Till then the diagnosis is symptomatic.
He tested negative.
Below his test report were the following two disclaimers issued by the lab:
1. Negative result does not exclude the possibility of exposure to Chikungunya virus.
2. False negative results are seen if IgM antibody is below the detectable limit or is absent during the stage of the disease in which specimen has been collected.
The fever again persisted. When his doctor asked him to do the Mac Elisa test next he tested positive.
Doctor speak
Dr R. K Mahajan, a consultant with Delhi's Ram Manohar Lohiya Hospital, says that doctors and labs continue to recommend the rapid IgM test for Chikungunya despite the health ministry ruling advisory forbidding it to be used to notify cases.
"The test itself costs only 100 rupees to conduct. It is a useless test that cannot be relied upon. One must look into the kind of kickbacks that doctors and labs are getting out of recommending this test," says another source from the RML hospital about the growing lobby.
Meanwhile, as the Chikungunya toll rises and patients run from lab to doctors and back to labs, it is brisk business season for an already cash-strapped industry that nobody cares enough to regulate.
Edited by Jhinuk Sen
Also read: Death toll from Chikungunya rises to 10 in Delhi
Also read: Epidemic? Chikungunya cases in Delhi rise to 560; hospitals swamped with patients