Robotic surgery is the way forward: A marathon surgery session at Chandigarh shows why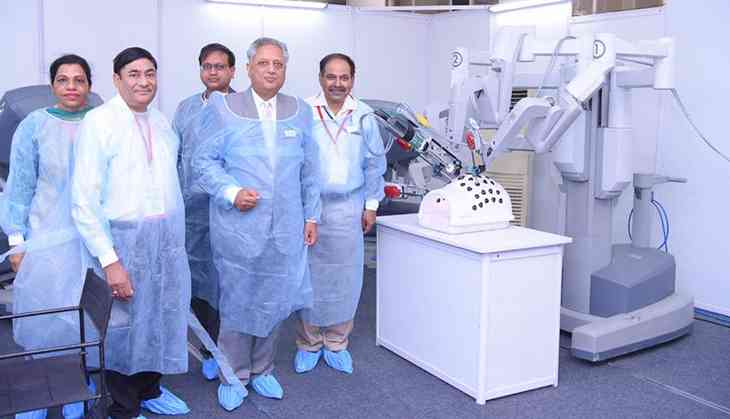 A medical spectacle of sorts is on at the Chandigarh-based Post Graduate Institute of Medical Education and Research (PGIMER).
For the first time in India, a marathon surgery session focusing on Robotic Surgery for the head and neck areas is being demonstrated live to 300 ENT surgeons who have come from across the country.
This two-way communication between the doctors performing live surgeries and those watching from an auditorium is on until Sunday.
"ENT surgeons yet uninitiated in Robotic Surgery will be able to see live head and neck surgeries being performed using the Da Vinci Surgical Robot. The goal is not only to help them observe the procedure but understand the potential patient benefits," said Professor Ashok K Gupta who heads the ENT unit at PGIMER.
He told Catch that there will be no lectures at the event. It begins with a surgery and will end with another one. Around a dozen robotic surgeries, to treat cancer of the throat and neck, are to be carried out at the event.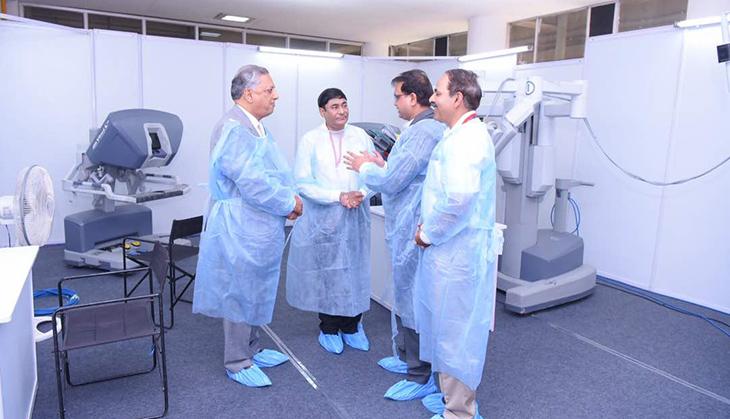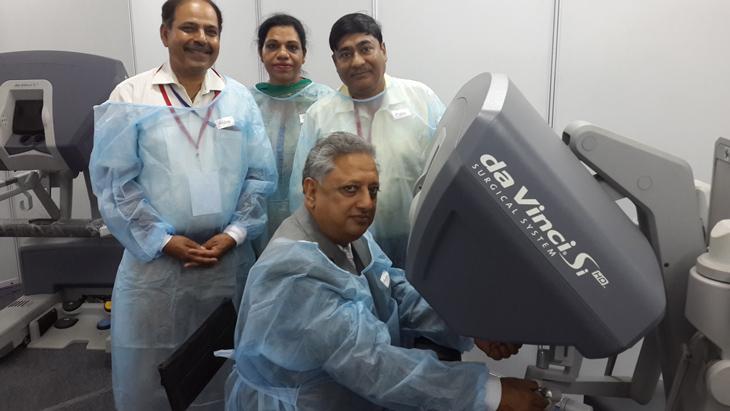 PGIMER and All India Institute of Medical Sciences (AIIMS) at Delhi are the only public sector institutes apart from three private ones that are performing robotic surgeries of head and neck.
PGIMER is known for its pioneering work in urology using the surgical robot since 2014 and has recently been providing succour to cancer patients with gynaecology and ENT ailments with its nine trained robotic surgeons.
The ENT team led by Dr Gupta and Prof. Naresh K Panda have performed 71 head and neck robotic surgeries over the last seven months. These range from removing cancerous tissues to treating patients with thyroid and even sleep apnea or snoring.
"Robotic surgery is the future of surgery in medical science. It has several distinct advantages. The robot can reach to those remote cancerous tissues in cavities which cannot be reached by hands in manual surgery and remove even the last cancerous tissue thus not only reduces the chances of a relapse but also negates giving radiotherapy and chemotherapy at this stage. It provides four arms to the surgeon who dictates the robot with his arms and feet. Then there is a magnification of the area to be operated upon besides the robot providing a 360-degree vision. Since there is very little pain, the patient is discharged very early thus saving on post-operative costs and pain," Dr Gupta told Catch.
Talking about the nine thyroid robotic surgeries that his team has done till now, he said, " It comes as a boon to people who are into modelling. A deep scar left by conventional surgery can finish off their career."
According to experts at PGIMER, " The incidence of oral cancer as per the Indian Council of Medical Research (ICMR) is on the rise. Over 2,00,000 head and neck cancers are reported in the country every year. Of these, nearly three-fourths relate to cancer of the oral cavity, throat and voice box. These need quicker and cleaner surgery such as is done with the Da Vinci robot imperative."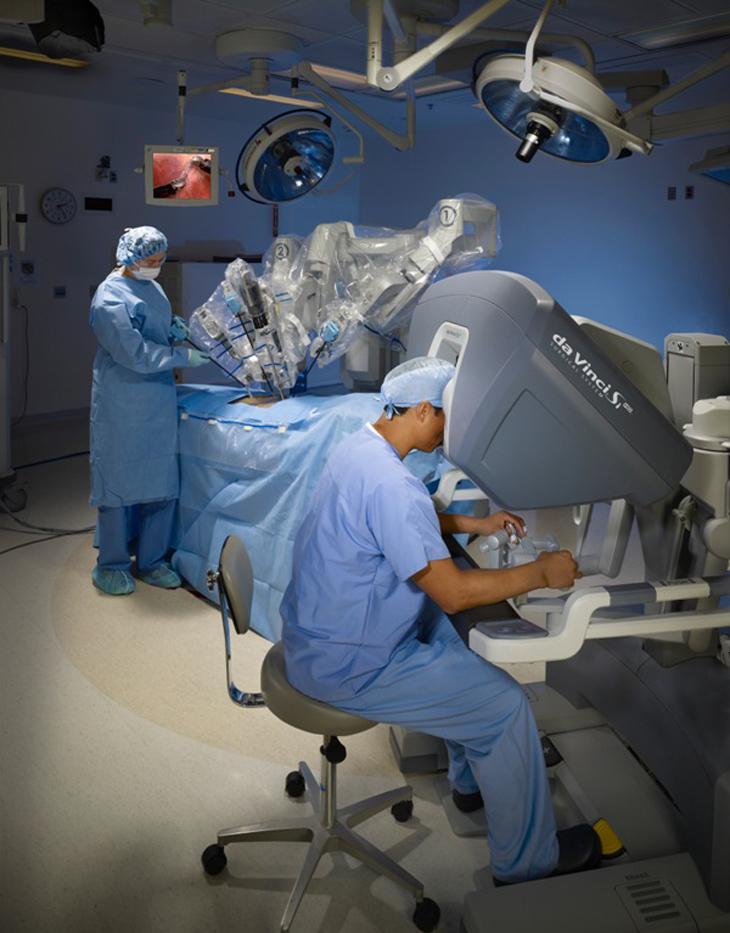 Another unique aspect of the event is that a Roving Surgical Robot is being used for the first time in India on a cadaver.
Dr Mahendra Bhandari, CEO of Vattikuti Foundation which provides required skills to super specialists to become competent robotic surgeons said, "Computer-assisted surgery using surgical robots is precise. This results in quicker recovery and dramatically reduced pain as compared to a major open surgeries which have long and protracted period of recovery."
Over the past six years, multi-disciplinary Robotic Surgery has established its value in India with documented superior patient outcomes and efficacy. The foundation has helped expand robotic surgery to nearly 50 hospitals in a dozen Indian cities, while the number of trained robotic surgeons has grown to over 275.