Punjab drug abuse: why Vijay Sampla won't accept the AIIMS report
Catch Team
| Updated on: 10 February 2017, 1:49 IST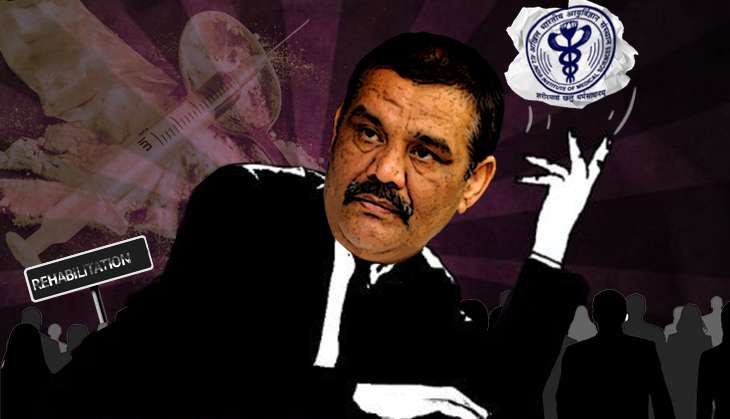 The Central Ministry of Social Justice and Empowerment has rejected the much-discussed study on Punjab's drug crisis prepared by the prestigious All India Institue of Medical Sciences (AIIMS).
According to Vijay Sampla, the junior minister, the study wasn't "authentic". Why? Because the numbers were "exaggerated". "The numbers include those who consume alcohol once a week," he said.
Sampla, of course, has an obvious conflict of interest: he is BJP's president in Punjab. His party is part of the ruling alliance led by the Shiromani Akali Dal and faces an election in less than a year. In fact, leaders of the ruling coalition have routinely downplayed the extent of drug abuse in the state. Soon after he had unveiled the study, titled Punjab Opioid Dependence Survey: Estimation of the Size of Opioid Dependent Population in Punjab, on 6 January, Surjit Kumar Jyani, Punjab's Health Minister, had stated, "I have my doubts about the figure of Rs 20 crore per day (worth of drugs abused). At the same time, the government is seeing this as a warning sign. We will aim for a drug-free state."
Here are some of the findings of the study, conducted in February-April 2015 across 10 districts, that Sampla's ministry has contested:
Punjab has 2.3 lakh opiod addicts. Opiod includes herion, opium, doda and phukki. Together, they spend about Rs 7,575 crore a year on drugs.

Over 1.23 lakh people in the state are heroin-dependent.

Nearly 80% of the addicts surveyed had tried to stop abusing drugs sometime or the other, but only 35% got any help to do so from the state, NGOs or even religious groups. This indicates either inadequate availability of services or reluctance among people to access available services.

Only 16% of the addicts in need of medical care got it while merely 8% got in-patient treatment or were admitted to de-addiction centres.

Four in 100 men aged 18-35 years are opioid dependent while as many as 15 in 100 could be opioid users.
The study's principal author Dr Atul Ambekar has warned that given the large number of "injecting drug abusers", Punjab runs the risk of an HIV epidemic.
Asked about the concerns raised over the study, Ambekar assured that it was robust. He pointed out that they had first interviewed addicts being treated in rehabilitation centres and civil hospitals and then asked them to bring at least three other opioid dependents they knew. So, he said, most of the people surveyed were "voluntary respondents".
Ambekar warned against playing down the extent of the problem. Pointing out that a de-addiction centre, on an average, caters to only 250 people in a year, he said, "Even if we open hundred such centres, they will only 25,000 addicts a year. At this rate rate, it will take 10 years to just admit all 2.5 lakh addicts even for a few weeks." This means the problem must be tackled on a war-footing. It is a pity Sampla's ministry doesn't seem to think so.