New FDI norms in pharma sector could spell trouble for public health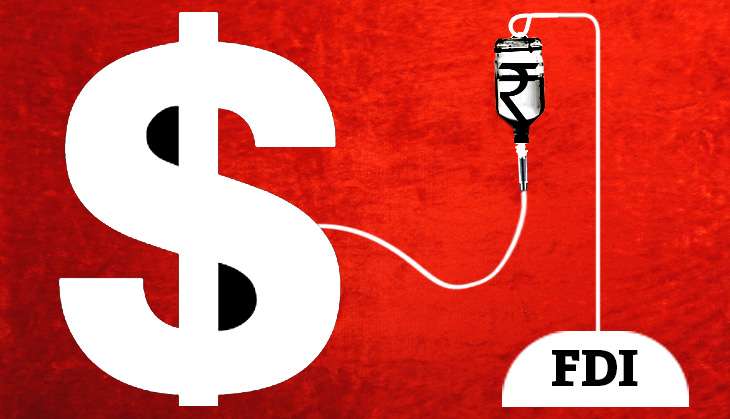 New law
Up to now, the government allowed 100% FDI through the automatic route for new pharma projects
But a new regulation will allow 74% automatic FDI for existing facilities too
The impact
Activists say this is likely to make drug prices go up
This is likely to have a negative effect on public health, especially if vaccines etc get dearer
More in the story
Didn\'t anyone express concerns about this move before it happened?
Will this have any positive impacts on the Indian pharma industry?
The Centre's new Foreign Direct Investment (FDI) policy is set to bring about unprecedented levels of investment in the pharmaceutical industry.
Up to now, the government had permitted 100% FDI through the automatic route (zero government intervention) for greenfield investments (foreign companies beginning a new venture by constructing new facilities).
But now, under the new policy, brownfield investments (foreign companies purchasing existing facilities) will also get to have 74% FDI through the automatic route.
Drug prices to go up
The result of this move, according to activists, would be an increase in drug prices.
Also read- Modi's new FDI policy: Real change or fooling the markets?
Ideally, brownfield investments should help in contributing to technology transfer and facilities for research and development of new drugs. However, activists state that this will actually have a negative impact on the Indian pharma sector.
"Relaxing the norms on brownfield FDI in pharma will not contribute to tech transfer or R&D facilities, but only to capital flow from India to developed countries. Foreign pharmaceutical industries would take over key Indian companies to enter the generic branded business in high and middle income countries," says Leena Menghaney, a lawyer and activist working for access to affordable drugs.
Review process
Up to now, every deal where a foreign company sought to invest or have a substantial stake in the Indian pharmaceutical industry needed to be reviewed and accepted by the Foreign Investment Promotion Board (FIPB).
This, to some extent ensured that the deal would not affect prices of critical drugs or affect the domestic market to an extent where there is a monopoly or a possibility of cartelisation.
But the new policy eliminates any such regulation if the FDI amount is up to 74%.
This is good news from an industry perspective, because it will reduce the uncertainty and the waiting period of three to six months that it took the FIPB or the Competition Commission of India (CCI) to review the deals.
But what of public health?
Saving grace
According to industry experts, the only thing that impedes foreign companies from investing in Indian pharma companies are the complex clinical trial norms, intellectual property protection and price control for drugs.
However, these complex laws might be a boon for public health at this point, as DG Shah of the Indian Pharmaceutical Alliance explains.
"The Serum Institute of India, for example, manufactures vaccines & immuno-biological drugs. It markets vaccines at a cheaper rate, as a matter of ideology. But if it were to be acquired by a foreign company, which does not agree with this ideology, it could mean higher prices for vaccines, especially those that are exported," he says.
This would be terrible news for public health in India.
Concerns ignored
Back in 2011, the Department of Industrial Policy and Promotion had raised concerns with the Health Ministry about increasing FDI in the pharma sector.
Then, a panel, under Planning Commission member Arun Maira, had also recommended more stringent scrutinising powers to the CCI in allowing mergers and acquisitions in the pharma industry, while doing away with the need for any other government department to look into FDI deals.
Also read- Are FDI numbers as rosy as they are touted to be? Here's a reality check
The Ministry of Commerce and Industry had shared these concerns, and wrote a letter to then-Prime Minister Manmohan Singh, suggesting the imposition of certain restrictions with respect to mergers and acquisitions.
But the NDA government, according to Menghaney, has ignored these concerns.
"By allowing 74% FDI in pharma under the automatic route, and by progressively removing the conditions that FDI be linked to technology transfer and local production, India has undermined a key component that contributed to the development of the generic drugs industry," she says.
Menghaney is worried that companies like Cipla, which contributed not only to employment but significantly to the availability of medicines to tackle public health challenges - could be taken over with no prior approval.
Shailly Gupta, of the Médecins Sans Frontières campaign in India, states that by encouraging brownfield investments, the government is essentially allowing a transfer of ownership with huge profits to the foreign firm. She points out that there's no real advantage to the Indian health sector.
Unregulated FDI, both these experts agree, is never good news.
Edited by Shreyas Sharma
More in Catch
After Rajan's exit news, Modi govt pushes for big reforms: 100% FDI in aviation, defence
India Inc hails government's new FDI reforms, says it will create jobs
Here's why PM Modi thinks India is now the most open economy in the world for FDI