Indian drugs fail quality test: Why the pills you pop are useless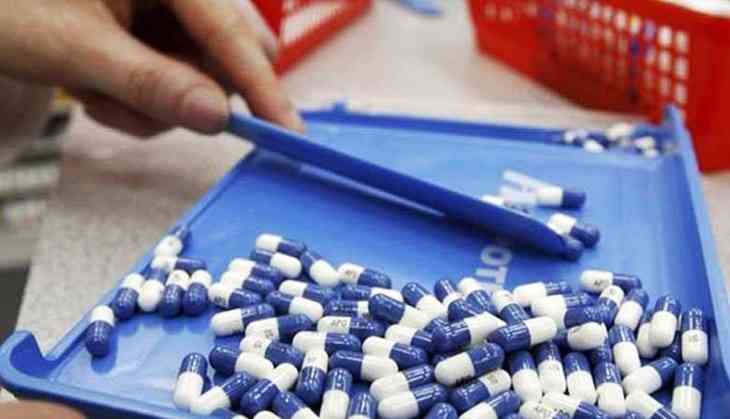 What do you do when you get the common cold or a fever? If you don't immediately go to a doctor, chances are you go to the nearest chemist, ask for a generic drug and pop it, hoping to get better soon.
But what if that pill isn't really curing you? And this isn't a hypothetical question, because 66 pharma firms have failed the Central Drugs Standard Control Organisation's quality tests.
Just last year, drug regulators in seven states had alleged that "27 medicines, sold by 18 major drug companies in India, were sub-standard", resulting in a crash in pharma stock prices this year.
But some industry analysts believe that the worst is yet to come – that the success story of Indian generics is finally over, the bubble has burst, and the industry is now hurtling towards rock bottom.
Past glory
In the first decade of this century, Indian pharma companies embarked on an underdog success story, on the back of generic drugs.
India is a country where universal healthcare is a distant dream and a large majority of people cannot afford patented drugs. Thus, generic drugs became a boon – they were affordable, easily available, and companies were competing with each other to flood the market with them, ensuring a steady supply.
This gradually impacted India's exports as well. Between 2005 and 2015, pharma exports to the US jumped to $5.9 billion (approx. Rs 38,350 crore) from $0.3 billion, making India the home of the world's most competitive pharma industry. In fact, India is still the second-largest supplier of pharmaceuticals to the US.
Declining credibility
But then came the slide: in 2009, the US Food and Drug Administration (FDA) found quality control lapses at the manufacturing units of Ranbaxy (now part of Sun Pharma).
Indian pharma players accused the FDA of resorting to 'witch hunts' to safeguard their own industry. As per a report in the Mint newspaper, the fact that India accounted for 40% of US generic drug filings led to a rise in FDA inspections on Indian drugs – from 108 in 2009 to 290 in 2015.
In 2015, the European Union banned around 700 generic drugs that underwent clinical trials at GVK Biosciences. While Indian companies tried to downplay the ban on Indian drugs, it was part of the gradual loss of trust in the Indian pharma industry.
In an official blog written in March, Mary Lou Valdez, the FDA's associate commissioner for International Programmes, said: "Quality issues are an ongoing challenge for the Indian pharmaceutical industry."
She added that if India is to fully realise its potential as an important player in the global pharmaceutical industry, the country's regulatory infrastructure must keep pace to ensure that global quality and safety demands are met.
India's pharmaceutical exports in 2016-17 decreased marginally to an estimated $16.4 billion due to price erosion and lower sales in the EU and the US, due to the declining credibility of Indian drugs in foreign markets.
Shocking revelation
An article written by DG Shah, secretary general of the Indian Pharmaceutical Alliance, for Moneycontrol.com on 3 April 2017, made startling revelations on the way India's pharma laws function.
He wrote: "The law stipulates that products launched within four years of the first approval are required to establish bio equivalence for regulatory approval. After four years, any manufacturer can launch without bio equivalence or stability data. A quick estimate shows that only about 15% of the products in the market are launched in the first four years.
"Thus, majority of the products in the market have not established their equivalence or proved their stability. There is an accumulated mass of more than 50 years of such products in the market. They may or may not be harmful, but will certainly not cure patients."
While Shah, in his article, was arguing against the National Pharmaceutical Pricing Policy (NPPP), 2012, and the Drugs (Prices Control) Order, 2013, it was a shocking admission from him: that most drugs selling in the Indian markets cannot cure patients.
Crackdown needed
It's now becoming clear that in a bid to make the Indian pharma industry competitive, drug regulators have compromised with quality parameters to unacceptable levels.
India ranks 154 in healthcare quality among 195 countries, according to a Lancet Medical Journal report. This is a telling statement on how lax Indian authorities have been towards the healthcare of country's population.
In a country where 32 crore people live on less than $1 per day, it's pitiable that Indian pharma companies have filled their coffers by producing substandard drugs.
It's high time that the Indian drug regulators increased their focus on quality, and then looked for ways to make those drugs affordable for the general public.