India allows Gilead to patent Hepatitis C drug. Here's why it is cruel
Landing a blow to efforts to make vital drugs more affordable, the Indian Patent Office has granted the American pharmaceutical company Gilead a patent for sofosbuvir, which is used to treat Hepatitis C.
This decision would restrict the distribution and sale of the drug - branded as Sovaldi - to the company and its licensed partners. More important, it would prevent Indian companies from making much cheaper generic versions of the drug.
What surprised about this decision was that it contradicted the Patent Office's own stand from not very long ago: it had rejected Gilead's patent application for sofosbuvir on 14 January 2015.
That decision, made just days before President Barack Obama's maiden visit to India, had sent shock waves through the multinational pharma industry, not least because the Narendra Modi regime was seen as more sympathetic to the west's concerns about intellectual property rights.
On the other side, the decision was celebrated by activists championing the case of generic drugs to make vital medicines more affordable to the poorest of the world's people. For the rejection of Gilead's patent meant Indian firms could produce cheaper versions of the drug and export them to other nations, including where Gilead had a monopoly over it. This, of course, would have taken a big chunk off the pharma giant's profits.
Reversing the stand
The Patent Office is yet to clearly explain why it changed its stand. The office had been asked by the Delhi High Court to reconsider the January 2015 decision after Gilead filed a petition claiming the decision had been influenced by "pre-grant oppositions", those who had argued that the drug would negatively impact patients as well as the domestic pharma industry.
The "oppositions" included Natco, a Hyderabad-based pharmaceutical firm, and the Initiative for Medicines, Access & Knowledge, or I-MAK, a team of lawyers and scientists that works towards increasing access to affordable medicines.
However, before the Patent Office made its decision the second time, Gilead struck a deal with 11 Indian companies, giving them "voluntary licences" to make and sell the drug at a fixed but heavily discounted price in a few countries specified by Gilead. One of these firms was Natco. Of course, Natco withdrew its challenge to the patent.
Apart from this, what may have swayed the Patent Office's decision, activists and lawyers point out, is the "immense pressure applied by the global pharma lobby on India to tighten its patent regime" and prevent the domestic industry from making generic versions of drugs patented elsewhere.
Suffering for patients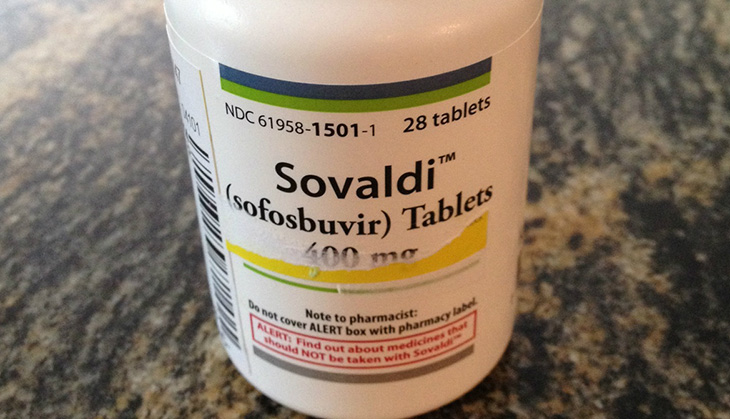 Sofosbuvir has revolutionised the treatment of Hepatitis C, a viral disease which can lead to liver cirrhosis and cancer. The WHO estimates that over 130 million people across the world suffer from the disease. By patenting it here, the drug could become unaffordable for as many as 50 million patients, mostly in Africa and Southeast Asia who defend on cheap generic drugs from India, the international health aid organisation Médecins Sans Frontières has warned.
Although Hepatitis C patients in India, estimated at about 12 million, need not worry as Gilead's 11 "licence partners" would continue to sell it cheaply, the decision damages India's standing as the provider of affordable drugs to some of the poorest people across the world. In India, after Gilead's deal with the domestic firms, sofosbuvir costs $350, or about Rs 24,000, per 12-week course as compared to $84,000 in the US.
India is one of 19 countries that have granted the sofosbuvir patent to Gilead, but given that it's one of the top supplier of generic drugs, its decision would likely have the gravest ramifications. Several countries have rejected Gilead's patent claim, including Egypt, Argentina and Ukraine.
Outrage over decision
"This patent decision is bad news for people living with Hepatitis C in many developing countries. MSF is currently treating people living with Hepatitis C in India, Pakistan and Myanmar, but we know there are millions of people in other countries who now won't have affordable access because of this decision," says Leena Menghaney, South Asia Regional Head, MSF Access Campaign.
Menghaney points out India's decision to grant the patent "entirely ignores" recent proceedings in the US against Gilead on the same application, where the company was found to be infringing two of Merck's patents. "This clearly defeats Gilead's claim its application on the drug was sufficiently inventive," she says.
Gilead has claimed the Merck trial was "unrelated" to the "assessment and approval" of its patent application for sofosbuvir.
Intellectual Property lawyers argue the Indian Patent Office's decision in favour of Gilead is contrary to the Supreme Court's April 2013 judgment upholding, after a seven-year-long legal fight, the rejection of the patent application filed by Novartis for the cancer drug Imatinib.
"Patent Office's decision is flawed. It ignores the scientific facts and fails to uphold the standards of the Indian patent law to ensure only new inventions are patented," says Tahir Amin, Director of Intellectual Property at I-MAK.
Amin says I-MAK, along with the Delhi Network of Positive People, will appeal the Patent Office's decision in Delhi High Court.
"These are very scary times for patient communities globally who rely on affordable generic medicines coming from India," says Loon Gangte of the Delhi Network of Positive People.
"This decision proves that there is no sovereignty in the Indian patent system anymore. It appears that the patent office does not have any freedom to give fair and just decisions and is under undue influence of pharma companies."