High content of phthalates found in food outside, study finds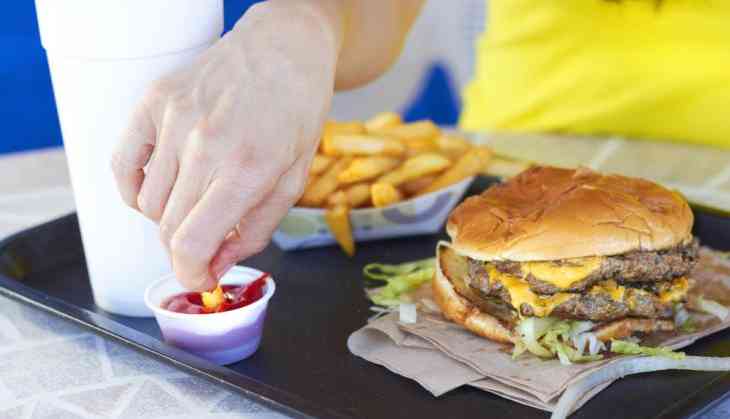 A few people conducted research in US where they discovered that 35% increase in levels of chemical is linked to disease and it is caused by dining outside everyday.

A study has found, if you eat junk food outside regularly then that might increase exposure to potentially harmful hormone which is actually disrupting chemicals and it increases the flexibility and durability of plastic.

The researchers are continously investigating levels of phthalates in the human body, which is linked to several diseases like asthma, breast cancer, type 2 diabetes and fertility issues. These issues were 35% higher in participants who dine outside regularly as compared to eat at home.

Phthalates is used in cosmetics such as soaps and perfume, also in flooring, fluid bags, solvents, medical devices and building materials. There are other forms of chemicals which are banned from children's products in the US.
Also Read: Eggshell-derived nanoparticles can be used for drug delivery

Phthalates are mainly used as plasticizers and the health risks are worrying. The fast food which we outside everyday especially burgers and fries contain high level of phthalate levels.

Adolescents who eat ouside everday are at higher risk of chemicals, the teenagers have 55% higher levels of the chemicals than young people eating at home.

Researcher Dr Ami Zota, from George Washington University in Washington DC, said: "This study suggests food prepared at home is less likely to contain high levels of phthalates, chemicals linked to fertility problems, pregnancy complications and other health issues.

The scientists calculated the data from the US National Health and Nutrition Examination Survey (NHANES) collected between 2005 and 2014.

A research was conducted on 10,253 people and they were asked what food they ate outside and where did they ate from. Levels of phthalate biomarkers were measured in each participant's urine.

Of the total number, 61% dined out the previous day. The relation between phthalate chemical and dining out was remarkable across all age groups, but it was eveident in teenagers, said researchers.

The findings are reported in the journal Environment International.

"Pregnant women, children and teens are more vulnerable to the toxic effects of hormone-disrupting chemicals, so it's important to limit Phthalates content in our diet," said Dr Julia Varshavsky, from the University of California at Berkeley

"Future studies should investigate the most effective interventions to remove phthalates from the food supply."
Also Read: With Northern states failing to improve tertiary healthcare, PGIMER & AIIMS feel the pressure