Here's Why You Should Buy Kent Water Purifier
Catch Team
| Updated on: 18 February 2017, 10:25 IST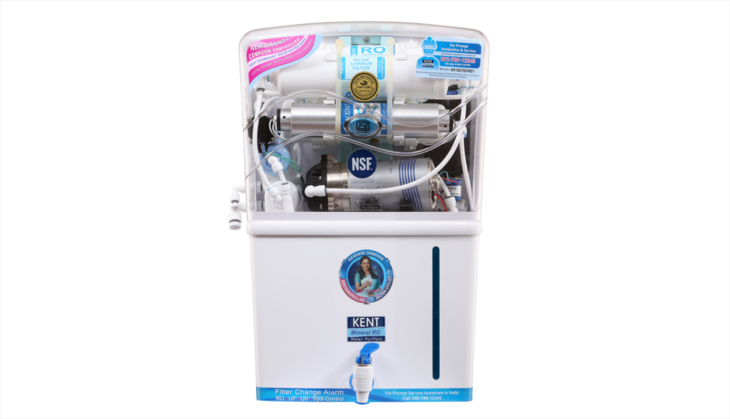 With several water purifiers available in the market, are you wondering which one to pick? Several brands are available in the market and each one boasts unique features. Some water purifiers eliminate all the essential natural minerals along with the impurities from water and many just make tall claims. So, which one to buy? We reviewed a number of water purifiers in the market and finally zeroed in on the Kent brand.
Clean water is elixir for good health. Hence, we need to choose a water purifier system that dispenses clean water but retains essential nutrients that are vital for our body. For instance, Kent RO water purifiers use advanced filtration methods to cleanse water. Hence, it is effective in removing even the tiniest of impurities present in your drinking water. Out of the many Kent water purifiers, we picked Grand Plus to discuss its unique features in detail.The following water purifier review will give you a detailed description about the product, purification technique, features, specifications and the technology involved in processing clean and pure water.
The Double Purification Process
Kent Grand Plus uses RO technology where the water passes through the RO membrane and dissolved impurities like fluorides, pesticides, etc. get removed. After this, the water passes through a UF chamber, where bacteria or cysts gets removed/deactivated. Besides, the TDS controller added in the model helps in retaining the essential minerals. Finally, the water passes through UV chamber to complete the process of double purification. Thanks to this advanced technology that makes the water 100% bacteria free and safe for consumption.
Favorable features
The purifier has an elegant wall mountable design with transparent cover, which is highly suitable for modular kitchen. Being wall mounted, it does not consume much counter space and it is also easy to use. The transparent cover makes all the components easily visible. Also with the unique water level indicator allows you to view the level of water in the storage tank easily.
Good water filter & storage capacity
The RO purifier has the purification capacity of 15 liters per hour, and per day it can purify up to 75 liters of water. Moreover, it has a large storage tank of 8 liters ensures you to consume clean drinking water even in the absence of electricity.
Suitable for all sources of water
Grand Plus can purify water from all sources, such as, tap water, bore-well water, overhead tanks, municipality supply, etc. No matter what type of water supply you have at your home, you can use this water purifier as it has the ability to cleanse the impurities and make the water safe for drinking. Also if you move to another place where the quality of water is different, you would not need to spend extra money on buying a new purifier.
Easy to maintain
It has a spin-welded RO membrane which prevents tampering. Also, the auto on-off feature automatically detects the time the water needs to be purified. The alert system in this water purifier will notify you to change the RO membrane, and would indicate about the failure of its UV lamp and filters.
When the filter needs to be changed, then automatically the pre-set timer alarm will go off, and the purifier will not be working until the filter is changed. Similarly, the purification process will stop if the RO membrane or UV lamp stops functioning, ensuring that users do not drink impure water.Investing in a water purifier is not only safe for health but will also help you save money eventually (especially if the water in your area is hard). So, once you purchase Kent Grand Plus water purifier, you need not worry about any waterborne diseases and can simply start drinking safe and pure water. However, if you need any further details about Grand Plus or other Kent products such as Kent Pearl, etc., consider visiting Kent's official website.