Here are 6 ways to reduce Heart Inflammation without a statin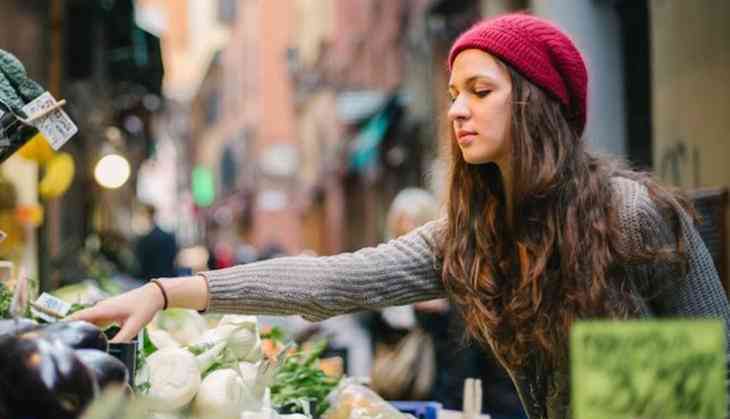 It's been 10 years, a study in the New England Journal of Medicine created a buzz about the thought of battling high levels of heart inflammation that can cause heart problems along with the cholesterol-lowering drug Crestor.
The research found that the statin lowered the risk of heart attacks and strokes in people with normal cholesterol but high levels of inflammation, which were measured by a marker called C-reactive protein, or CRP.
This is how you can prevent heart inflammation
1. Smoking
Tobacco smoking is actually the single most significant source of toxic chemical exposure to humans. It is a risk factor for cardiovascular disease, as it hardens the arteries and could raise CRP levels.
2. Mediterranean diet
The research from the New England Journal of Medicine in 2013 reveals that eating a Mediterranean diet supplemented with extra-virgin olive oil or nuts "reduced the incidence of major cardiovascular events" among people at high risk for heart problems.
Below mentioned are some traditional Mediterranean diet includes lots of olive oil, fruit, nuts, vegetables, whole grains, beans, and legumes. It calls for eating moderate amounts of fish, seafood, poultry, eggs, and cheese.
Read More On Catch: Barack Obama, Joe Biden surprises customers at Georgetown's Dog Tag Bakery

3. Regular exercise
Lower heart inflammation without any medication and improve your overall health by exercising regularly. Exercise is essential and expert recommends the aerobic exercise of 30 to 45 minutes in a day, as many days of the week as you can.
You don't have to win a race. Any kind of body movement will work.
According to science, standing is better than sitting. Walking is better than standing. Jogging is better than walking, Any kind of exercise is beneficial."
4. Drop inches around your middle
We gain weight as we get older, and carrying extra pounds is a risk factor for inflammation that could lead to heart disease.
According to our expert, men tend to put on pounds around their belly, and women carry extra weight around their hips. Men who have a waist measurement of 40 inches or more and women with a waist circumference of 35 inches or more are more likely at risk of high inflammation.
Read More On Catch: It's Official! Lindsay Lohan is coming back on television with her own reality show on MTV
5. Get plenty of sleep.
Sleep is essential for people of every age. The research suggests that people who don't get enough sleep have an increased risk of cardiovascular disease and coronary heart disease.
People who don't sleep or have a bad sleep quality are particularly at risk for cardiovascular and coronary disease. To prevent heart inflammation, you have to get at least seven to eight hours of quality sleep a night.
6. Lower your stress
Stress is always a bag thing for our health. When your body is under high levels of stress, it releases the hormone cortisol, which affects heart inflammation. Expert recommends that reducing stress is very important and it can be done by including exercise on your daily routine, relaxed breathing techniques, yoga, and meditation.
US News and World Report by Ruben Castaneda and Deborah Kotz
Read More On Catch: Viral Video: Paris woman assaulted in broad day light outside a cafe