The dengue lesson: private hospitals are buying old beds, not making new ones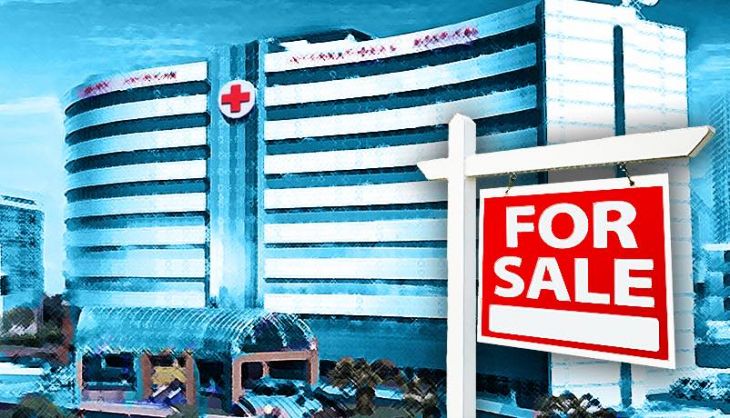 The paucity
India has seven hospital beds per 10,000 people, far lower than China\'s 38
In Delhi, the ratio is 2.71 beds per 1,000 people, while the WHO recommendation is 5
There are 13.76 lakh beds in govt hospitals and community health centres across the country
The factors
Govt hospitals in a bad state due to a variety of reasons, including absenteeism and shortage of supplies
There\'s an increasing reliance on expensive private healthcare
Private players are not interested in building new hospitals, due to red tape and high land costs
Their approach is to buy hospitals rather than construct new ones
The panic over the spread of dengue in Delhi has brought a very important issue into the spotlight - the lack of hospital beds in the country.
For example, in the Delhi government-run Guru Teg Bahadur Hospital, almost every bed has at least two patients being treated.
According to the World Health Organisation, India has seven hospital beds per 10,000 people, which is lower than the Asian and Southeast Asian average of 10 and China's 38 beds per 10,000 people.
As per the Delhi economic survey, the number of hospital beds in the city has gone up from 32,941 in 2004 to 48,096 in 2014. The makes for a ratio of 2.71 beds per 1,000 persons, up from 2.25 in 2004. However, this is still far short of the WHO's recommendation of five beds per 1,000 persons.
As per the Ministry of Health and Family Welfare, there are 13.76 lakh beds available in government hospitals, including community health centres, in rural and urban areas in the country
Failing govt sector
To cope with the situation, the Delhi government announced it would admit patients in two super specialty hospitals, at Tahirpur (Rajiv Gandhi Super Speciality Hospital) and Janakpuri (Janakpuri Super Speciality Hospital).
The two hospitals, conceptualised 16 years ago, were meant for treatment in fields like nephrology and cardiology. For now though, they will be treating dengue patients.
Delhi has 2.71 hospital beds per 1,000 persons. The WHO recommends 5 beds per 1,000 persons
By Sunday, 20 September, 400 new beds are to be provided to deal with the lack of beds in the city's hospitals. Up until now, both hospitals, with more than 400 beds each, were lying vacant. They have buildings and beds but no working equipment.
With an investment cost of Rs 70 crore (Janakpuri) and Rs 153.66 crore (Tahirpur), the hospitals may be finally of some use to patients.
Reliance on private healthcare
The situation in government hospitals reflects the pressing need for the private sector to step in and construct more medical institutions.
With facilities in public health institutions becoming increasingly unreliable, it is obvious that patients would opt for private healthcare. Worker absenteeism, long waiting times, shortage of supplies and absence of diagnostic faculties are some reasons for this, according to research by IMS Health.
India now relies extensively on private healthcare. IMS research states that two-thirds of India's households seek healthcare from the private sector, and it does not seem as though that'll change in the near future.
But with this reliance on private healthcare comes a problem - something far beyond the exorbitant prices patients have to pay.
The problem of red tape
Parkway Pantai, a unit of the world's largest healthcare group, IHH Healthcare, has been delaying the opening of its 450-bed hospital in Mumbai for two years, awaiting the necessary permits.
Parkway now wants to drop the plan of setting up new hospitals altogether, owing to red tape and regulatory hurdles.
A company has to obtain around 70 clearances from state and central authorities to start a new medical institution in the country. Along with the increase in real estate prices, most hospital operators are seeking an alternative.
Ramesh Krishnan, Parkway's head of Middle East and South Asia operations says companies are much better served by buying an existing hospital (inorganic approach) than constructing a new one (called a 'greenfield' approach).
"Greenfield (construction) is off the agenda; it's a market you don't want to wait eternally to tap into, so we've basically decided to do it inorganically. It's just a question of a shorter runway," he says.
Hospital operators, both domestic and foreign, are tapping into the market through acquisition rather than constructing new hospitals. For companies seeking to reap early profits of a fast-growing consumer market, acquisition seems the most plausible option.
"This will hurt the industry. Domestic players like Apollo are also increasingly looking to expand through acquisitions. A better regulatory mechanism needs to be put in place," said Rana Mehta, head of healthcare at consultants PricewaterhouseCoopers India.
In June, Apollo Hospitals acquired a 220-bed hospital in Guwahati after it failed to find suitable land to build a new hospital in the city.
As per a report, IHH Healthcare has bought majority stakes in India's Global Hospitals Group and Continental Hospitals for about $240 million.
Domestically-owned Cygnus Hospitals said it plans to add around 35 hospitals to its network by 2018 through acquisitions.
Manipal Hospitals has also ruled out building new facilities. "The land permits and other clearances can take years," says Manipal's COO Gopal Devanahalli.
The companies blame the costs of real estate and construction in some locations as prohibitive for constructing new hospitals.
What's certain is that there is an acute shortage of hospital beds, and unless a drastic change in attitude takes place, the problem will remain extant.