Bengal set to open doors to other states' doctors, homegrown docs worried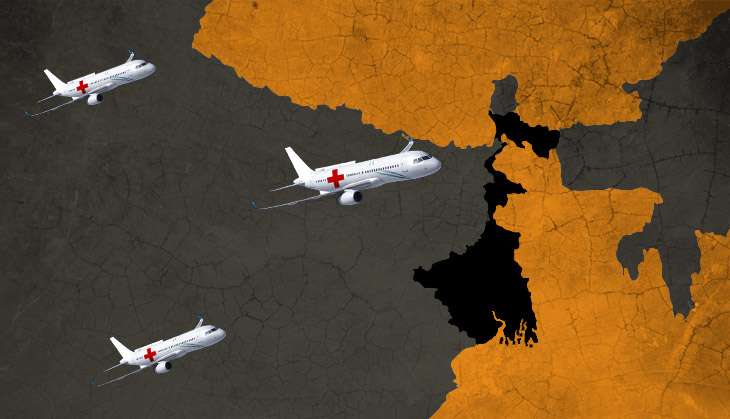 Doctors in West Bengal are up in arms. Their chagrin stems from a recent policy change by the West Bengal health department, which has now allowed doctors from other states to work in the state if they hold valid registrations in their own states.
Bengal's doctors are now concerned that if there's an influx of doctors from other states at state-run medical colleges and hospitals, there will be discrepancies in salaries.
On Friday, principal secretary (health) RS Shukla and former Minister of State for Health, Chandrima Bhattacharya, said the state government would now recruit doctors from other states, in order to meet the dearth of doctos.
Shukla said an amendment would be made in the West Bengal Service Rules so that doctors are registered with other states can work in state-run medical colleges and hospitals. The amendment is likely to be placed in the next Assembly session.
Shortage of doctors
According to a state government estimate, there is a shortage of around 5,000 doctors in state-run medical colleges. And with new state-run medical colleges being set up, the number of doctors required is bound to go up.
The decision has led to confusion among doctors. While 'outside' doctors will be recruited by the West Bengal Health Recruitment Board (set up by Chief Minister Mamata Banerjee of the Trinamool Congress), which will give homegrown doctors an advantage, the flip side is that there will be a disparity in pay scales, since different states offer different pay packages.
A senior health official said: "The state government has to give an assurance to the doctors who are recruited from other states, that there won't be a disparity in pay scales, otherwise no doctors will come to Bengal for work. And at the same time, it will also have to look into the fact that homegrown doctors do not feel the pinch of disparity in pay scale and so an uniform pay-scale needs to be fixed."
Reactions from professionals
While the Indian Medical Council has supported the move, saying it would help the West Bengal government meet its dearth of doctors, senior professors at various state-run medical colleges said the state government should always give priority to homegrown doctors before formulating any policy.
Dr Shantanu Sen, a senior member of the Indian Medical Association's Bengal state branch, said: "We welcome the move, as we have been requesting the state government for a long time to formulate a policy to meet the dearth of doctors in the state."
Dr Satyajit Chakraborty, a member of the CPI(M)-backed Association of Health Service Doctors said: "If doctors from other states are brought in, then the state government should ensure there is uniformity in pay structure, otherwise there will be a problem in the functioning of the health system in Bengal."
Edited by Shreyas Sharma
More in Catch
Bengal won't ratify GST bill until Centre agrees to optimal tax rate
Mamata may keep inviting industry. But there IS no land
All that glitters: Mamata's gem & jewellery park fails to attract private players