Alert! It is burning outside, don't forget to wear your favourite shades when out in the sun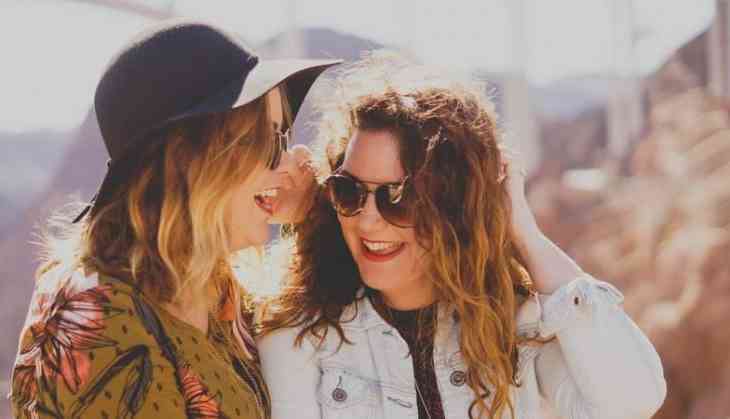 Everyone knows the harmful rays of the sun are bad for the skin. Now, if they are bad for the skin, then we can imagine how badly this may affect our eyes.
Sunglasses are very important and it is mandatory to wear one specially during summers. You have to protect your eyes too during summers because of the sun heat, you may feel irritation and itchiness.
It is a great fashion accessory both for men and women, however, it is also to protect your eyes from the ultraviolet (UV) rays which come from the sun. These are some of the effects of the sun on the eyes:
Cataracts is can blur your vision.
Macular degeneration is caused when the retina gets damaged. It is one of the leading cause of blindness in the United States.
Pterygium, a tissue growth over the white part of the surface of the eye that can alter the curve of the eyeball, causing astigmatism.
If you are about to purchase sunglasses, then make sure to search for ones that block 99 to 100% of UVA and UVB radiation to keep your vision sharp and eyes healthy.
Also, wearing a wide-brimmed hat is also a great way to protect your eyes from the sun.
Also Read: Alert! Don't sit for long hours. New studies reveal sitting all day can seriously damage your brain
Now, protecting your eyes from the harmful radiation is one thing, it can also be used if you 're spending more of your in a windy, dusty area which also causes irritation and damages your eyes.
Purchase sunglasses that cover your eyed fully so that it can keep your eyes safe from the dust elements.
Strong sunlight can be a problem and may trigger your migraines and headaches so wearing sunglasses can help reduce both the frequency and intensity of these painful occurrences.
Wearing sunglasses help to reduce the eyestrain, so that that you'll just be more comfortable and enjoy your time when you're outside.
Read More On Catch: Alert People! Eating raw fruits and vegetables improve physical and mental health