A girl who got her periods when she was 4-year-old is now experiencing symptoms of Menopause at 5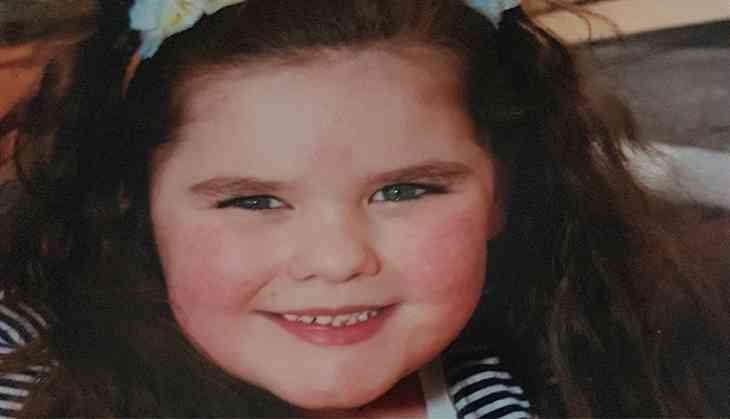 Childhood is without any doubt one of the best phase of one's life. There's no tension about anything and there is pure innocence. But as a person grows in his life, everything begins to change and the weight of the world starts falling on the shoulders.
But there's a 5-year-old girl in Australia who seems to have been experiencing life in a different way than the other girls of her age. A girl named Emily Dover, who hails fom New South Wales, began with her periods when she was only four-year-old. She is experiencing an early beginning of her pubic cycle and now experiencing menopausal symptoms.
The poor girl had started growing rapidly in just one week after she was born and by the time she was four month, she grew up the size of a one-year-old child. Not only this, her breasts began to develop only when she was two-years-old and she even started having cystic acne along with body odour and pubic hair.
According to reports by Independent, after she had undergone a few tests, the doctors diagnosed Emily with a disease called Addison when she was four-years-old. It is a rare disorder of the adrenal glands and her body is deficit in cortisol and aldosterone. The doctors even said that although the disease affect adults who are above 30 years of age but in some conditions trigger children with the early onset of puberty. This disease has caused Emily to suffer from anxiety disorder and autism spectrum.
The little girl has grown quite conscious about her body and she knows that she is different from her classmates. Due to this disease, she has turned overweight and has also faced bullying by her classmates.
Emily's mother is, however, trying to raise funds so that she can have the money to afford her expensive hormonal therapy which will lead her into menopause. It is really sad that at such an early age Emily has to go through all this when she should be playing and roaming carefree.
We hope Emily gets well soon and her parents find enough money and strength so that they can deal with such an unfortunate condition.