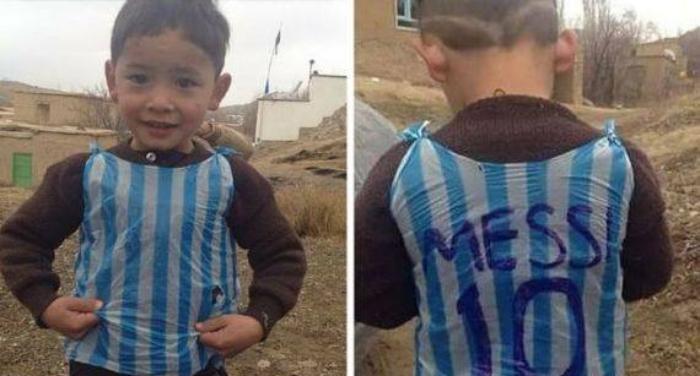 A few days back, a photo of young Murtaza Ahmadi from Jaghori, a small Taliban-controlled Afghan town, was being widely shared across social media. The reason? The look of pure, unadulterated joy on the boy's face as he wore a Lionel Messi 'jersey' (actually a blue and white coloured plastic bag). It is evident that his family does not have impressive means of sustenance.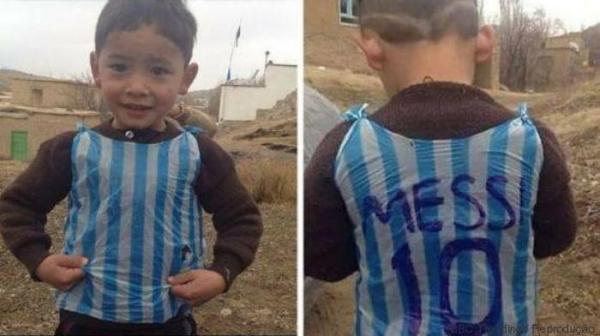 And now, reports say that Lionel Messi himself has been in communication with the Afghanistan Football Federation (AFF) to set up a meeting with his five-year-old fan.
The story behind the plastic jersey is heartwarming. Murtaza's family could find a Lionel Messi jersey despite repeated efforts, and the boy cried for days. Finally, his elder brother helped him write Messi's name and number on a blue and white plastic bag which resembled Messi's Argentina jersey.
His brother then posted the photo on Facebook, from where it went viral.
Spokesman of the AFF Syed Ali Kazemi told a news agency, "The management of the AFF has received emails from Lionel Messi and FC Barcelona regarding the meeting."
AFF confirmed on their website saying it would "soon arrange Messi's meeting with Murtaza." However, no date or location have been confirmed for the meeting. Murtaza is likely to be flown to Barcelona to meet Messi at the Nou Camp, FC Barcelona's home stadium.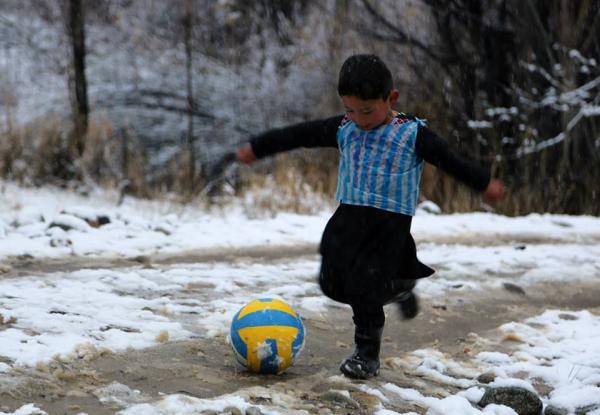 When photos of Murtaza wearing his homemade jersey surfaced online a few days back and became a rage globally, people initially thought the boy lived in Iraq.
However, Murtaza's uncle who lives in Australia as a refugee confirmed his identity.
Murtaza's father Arif Ahmadi told CNN that his son "loves football and Messi" and had asked for a jersey like the one worn by his idol.
"I told him that we were living in a poor village far from the city and it was impossible for me to get him the shirt," said Mr. Ahmadi.
"He kept crying for days asking for the shirt until his brother Hamayon helped him make one from the plastic bag to make him happy."