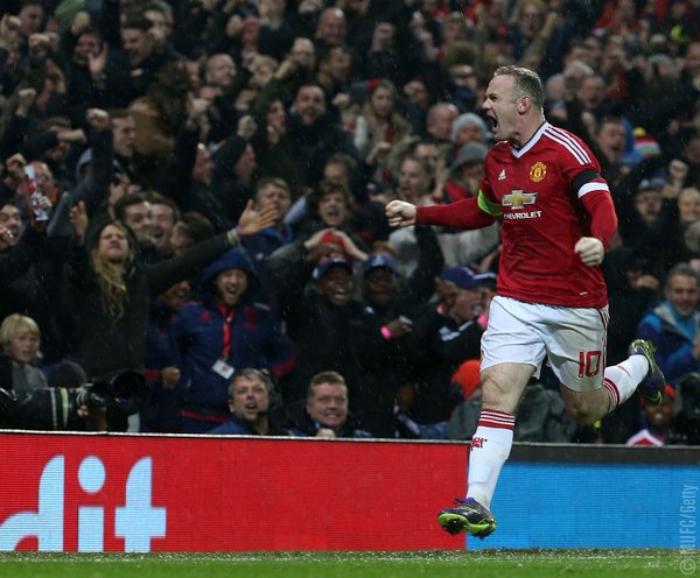 Manchester United climbed to the top spot in Group B of the UEFA Champions League on Tuesday, 3 November, with a 1-0 win over CSKA Moscow at Old Trafford. The English club left it late in a closely-contested game, with Wayne Rooney scoring the winner in the 79th minute.
The three-time European champions struggled to break down a well-organised CSKA Moscow defence for most of the game, and were lucky to grab the win after Rooney headed in a Jesse Lingard pass late in the game.
In the most talked about game of the night, Real Madrid edged out French champions Paris Saint Germain by a solitary goal, with Nacho Fernandez scoring the winner for the Spanish club in the 35th minute.
Manchester City, on the other hand, moved one step closer to qualifying for the next round with a crucial 3-1 win over Sevilla away from home. The English club has 9 points from 4 games, and will now need just one more point to move to the round of 16.
In other games, last year's runners-up Juventus were held to a 1-1 draw by Borussia Monchengladbach in Germany. Kazakh club Astana, meanwhile, pulled off a major upset when they held Atletico Madrid to a goalless draw at home.
Atletico's result meant that Benfica moved to the top of Group C, after they beat Galatasaray 2-1 at the Estadio da Luz. Dutch champions PSV moved ahead of Wolfsburg into the second place in Group B, with a 2-0 win over the latter at home.
Meanwhile, Shakhtar Donetsk climbed out of the bottom of Group A with a 4-0 drubbing of Malmo.