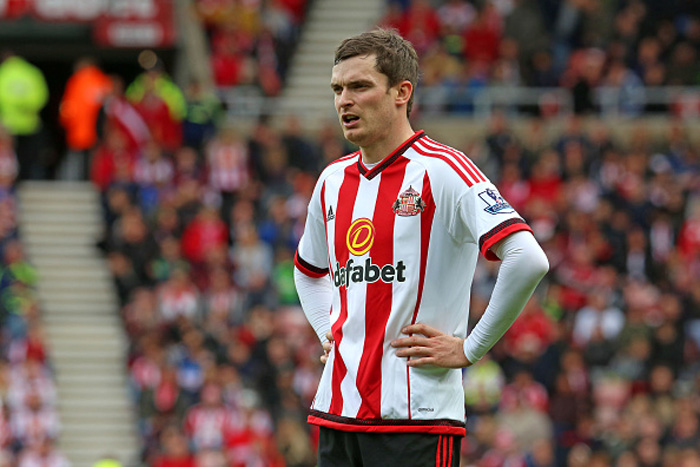 English footballer Adam Johnson pleaded guilty to one count of sexual activity with a 15 year old schoolgirl.
His club Sunderland announced that they would be terminating Johnson\'s contract with immediate effect.
Johnson could face up to two years in prison if he is proved guilty of all other charges.
Sunderland have sacked footballer Adam Johnson after the midfielder pleaded guilty to one count of sexual activity with a 15-year-old school girl and one charge of grooming at the Bradford crown court.
However, he denied two other counts of sexual activity with the child and is due to go on trial today.
"In light of Adam Johnson's guilty pleas, the club has today terminated his contract with immediate effect," Sunderland was quoted as saying by goal.com.
The statement by the club further added that Adidas has brought an end to their sponsorship with the 28-year-old.
Johnson was initially suspended by the north-east club following his arrest on March 2 last year. However, his suspension was revoked when the bail was extended by five weeks a fortnight later.
Earlier on Thursday, Sunderland had said that Johnson would miss the Premier League clash against Manchester United amidst allegations of child sex charges against him.
Johnson started his career at Middlesbrough before moving to Manchester City and then to Sunderland for a staggering 10 million pounds in 2012. He has played 20 games for his current side this season.
ANI