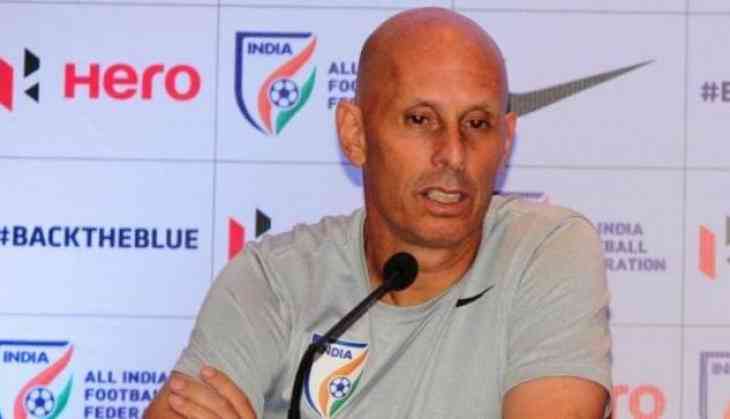 National football Coach Stephen Constantine has maintained that his team has come to China "to give a good fight to the hosts" and that they'll give a good account of themselves when the two teams meet in an fnternational friendly at the Suzhou Olympic Stadium on Saturday.
Significantly, this is the first-time ever that the Indian senior national team has travelled to China to play an international friendly.

Speaking at the official pre-match press conference Central Defender Sandesh Jhingan mentioned the team is "raring to give their best."
"The conditions are ideal and it's going to be a crucial game for us before the Asian Cup. It's really going to be a great football contest for all of us and the entire team is looking forward to it," he said.
The coach didn't mince his words to thank the Chinese Federation for the warmth and support for the Indian contingent.
"I would like to thank Chinese Federation for their hospitality and warm reception that we have got since we have landed here. We have trained on it and the pitch is in super condition. We are all now looking forward to the match," Constantine pronounced.
Meanwhile, despite China not been able to churn out positive results of late, the Indian coach warned "not to get fooled by the recent results."
"Rome was not built in a day. Surely, we won't get fooled by the recent results of the Chinese Team. They are a very good side as well as they have a great coach. I understand that everybody wants immediate result but it takes time to build the team. I think, Mr. Lippi is trying to do," he said.
"We have a very good scouting system in India and we have found players which others couldn't scout. I always look for the young players. Yes, we can't substitute experience with the youngsters' love for the game but we are trying to make a mix," he concluded.
-ANI