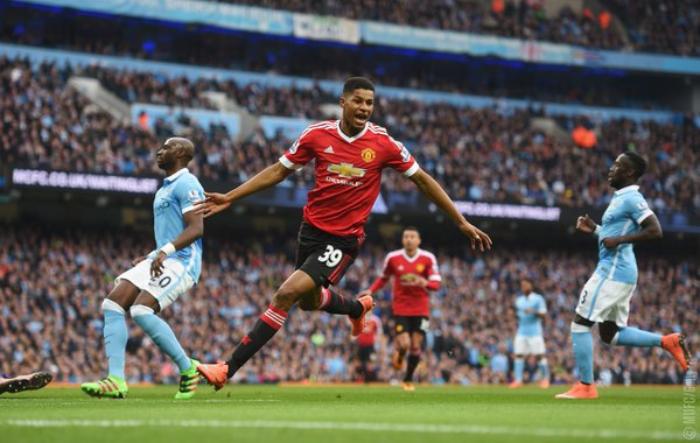 Manchester United manager Louis van Gaal has hailed youngster Marcus Rashford following the latter's match-winning performance in the high-voltage derby clash against Manchester City on Sunday, 20 March.
Rashford scored in the 16th minute, after a defensive error for City centre-back Martin Demichellis let him through on goal. United, who were four points behind City in the previous game, closed down the gap with fourth place to just one point following the 1-0 win.
Speaking to reporters following the game, Van Gaal said, "He is a real striker and that's why I let him stay in that position. He can make goals but he's also an attacking point and he also runs the channels. I like him very much but he is still 18 years old so we have to wait and see how consistent he is."
Praising his players for the performance at City's Etihad Stadium, Van Gaal said, "I'm very happy. I think we played a very good first half; second half we had the first chances to score the second but then we fought till the end to survive because a lot of players had cramp but that's logical when you play on Thursday."
United will next play Everton in the league on 3 April.