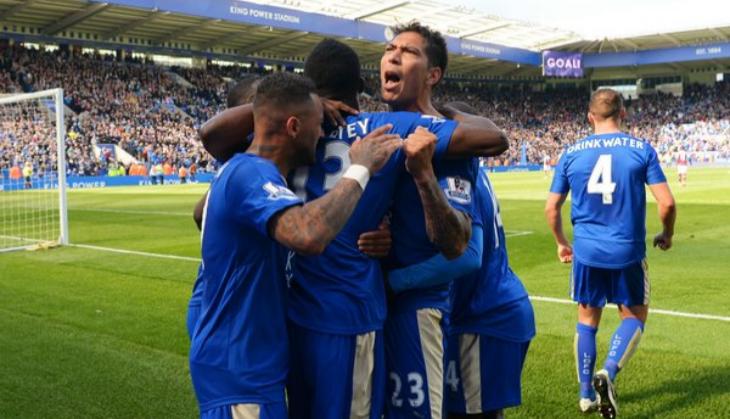 On 4 May, 2008, Leicester City were relegated to League 1, the third tier of English football. It was the lowest point for a club that had gone into administration a few years earlier.
Eight years and three days later, those days look like far cry for the Foxes, as they prepare to lift the Premier League trophy on Saturday, 7 May, at the King Power Stadium.
The trophy will be handed over to the newly crowned champions after their last home game of the season, against Everton.
Having gained an unassailable lead over second-placed Tottenham, Leicester will look to end their home campaign with a positive result against the Toffees.
Jamie Vardy, who had been suspended from the last two games, is expected to make a return to the starting line-up. The club will, however, miss the services of Robert Huth, who has been suspended for three league games over an incident involving him and Manchester United's Fellaini during last Sunday's game at Old Trafford.
"Inside me there are two people. One is a very aggressive, I want to win, I won the Premier League but now I want to win on Saturday," Leicester manager Claudio Ranieri said in his pre-match press conference.
In the other major games of the weekend, Manchester United will travel to Norwich in a must-win clash, as they continue their hunt for a top-4 spot.
Relegation-threatened Sunderland will host Chelsea at the Stadium of Light, while Manchester City will take on Arsenal at the Etihad Stadium on Sunday, 8 May.