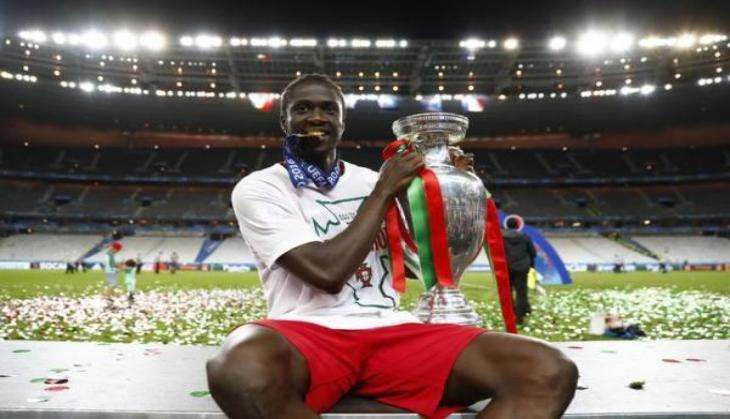 Days after Portugal won their first ever major tournament win by defeating the highly touted Italy by one goal to nil, star forward Eder has made the astonishing revelation that his dad is currently serving a 16-year jail term in England for the murder of his stepmother .
The 28-year-old ex-Swansea footballer said that his father had been sentenced to jail when he was 12, the Mirror reported.
Eder, who started his professional career in 2008 with Portuguese side Academica, also disclosed that he used to visit his dad during holidays.
The Guinea-Bissau-born footballer became a hero in his adopted nation after his thunderous strike inspired Portugal to their first-ever international trophy last week in Paris.
Despite playing 15 games for Swansea City last season, Eder had managed to keep the revelation about his dad a secret. He was later loaned to French club Lille with whom he has now signed a permanent contract.
--ANI