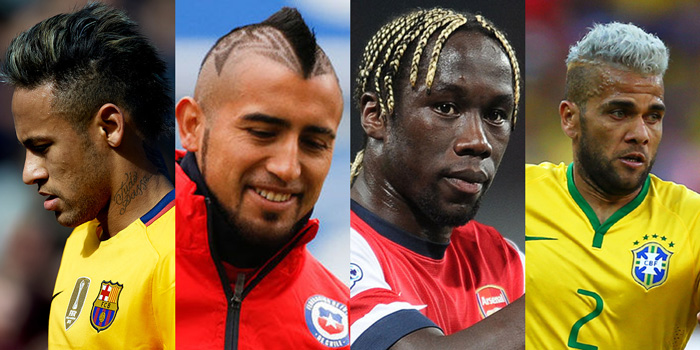 Footballer Paul Pogba\'s latest hairstyle is turning heads all over the world. He recently got a Poke Ball designed on the side of his head.
But Pogba\'s crazy hairstyle is not the most outrageous hairstyle in the footballing world. Many of his peers have either sported in the past or are currently rocking some outlandish hairstyles.
Check out the most innovative hair styles from football stars worldwide.
Much has been spoken about footballers and their haircuts. On a pitch where the entire team is wearing the exact same attire, sometimes the only way for footballers to stand out is through their innovative, and often whacky hairstyles.
So when Paul Pogba went and got a Poke Ball - the Pokemon storage device from the cult anime franchise - designed into the side of his head, it got us thinking. Surely, there ought to be equally crazy hairstyles among the current breed of footballers who are known to use their hair to express anything from self-assuredness to just plain fun.
We pick out the craziest hairstyles across the world of football being paraded at a football ground near you. Take a look: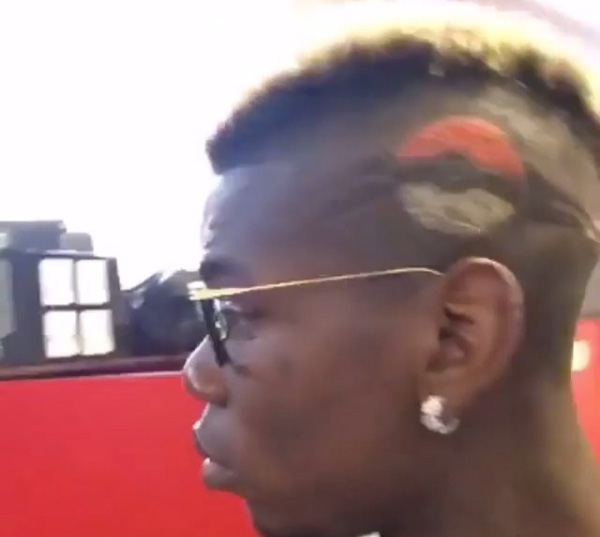 Paul Pogba's latest Pokemon-inspired hairstyle is only one in a long line of crazy haircuts the Juventus midfielder has sported. Leopard prints, musical notes, and now this Poke Ball adorning the side of his scalp. Considering the French player's massive popularity, we won't be surprised if sponsors will soon be lining up to display their brand on this prime spot.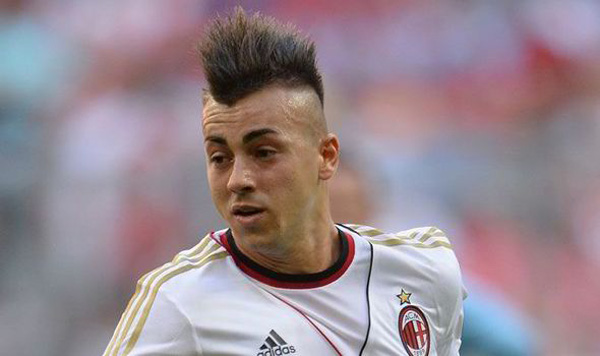 Did El Sharaawy's large mohawk lead AC Milan supporters to dub him lI Faraone or 'The Pharaoh'? The nickname definitely is a reference to the player's Egyptian ancestry, but we think this porcupine-esque mohawk may have also played a part. All said and done, El Sharaawy carries off this look with the confidence that few others could muster.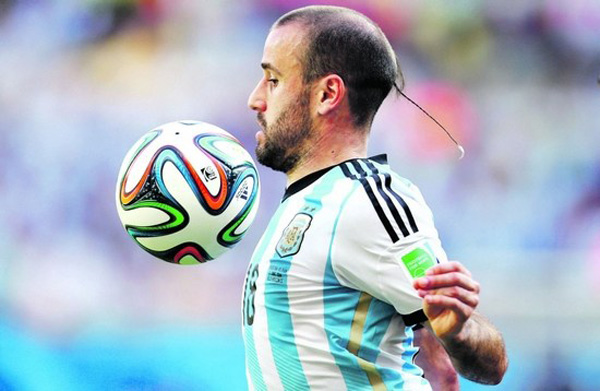 If you put down that little tail of braided hair that is emanating from the back of Argentinian striker Rodrigo Palacio's head down to a barber's negligence, then you're mistaken. Palacio's thin braid makes him easily identifiable across the world. Oh the things footballers do.
Manchester United's Marouane Fellaini's instantly-recognisable mop of hair matches his style of play - wild and in your face. Well, that's not a bad thing considering it was this very style of play that earned Fellaini a move from Everton to Manchester United.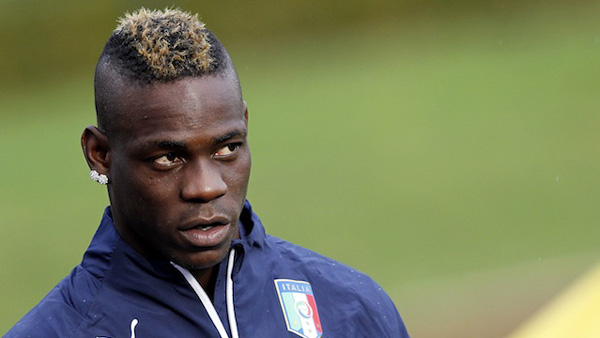 From sporting intricate tribal patterns on his skull to dyeing his hair in loud colours, Balotelli always makes news for his hairstyles. His recent look makes us wonder if his hair on fire. We're not sure about that, but his performances these days certainly aren't. Balotelli might be headed back to Liverpool by the start of next season after being let go by the club on loan to AC Milan. Well, at least his hair is on point.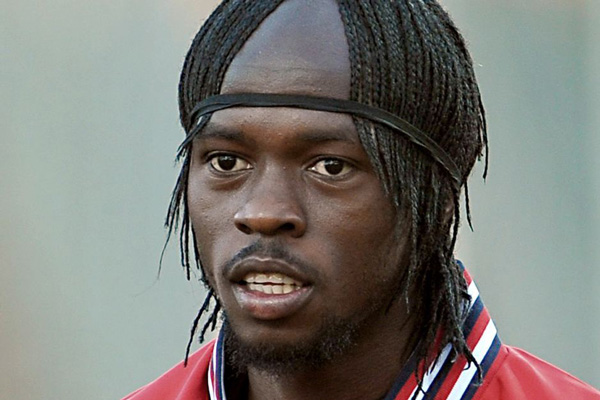 Gervinho of the Italian club AS Roma has sported this hairstyle for much of his career - including his Arsenal days when he was an integral part of Arsene Wenger's side. Let's call the player's trademark look, "curtains", shall we?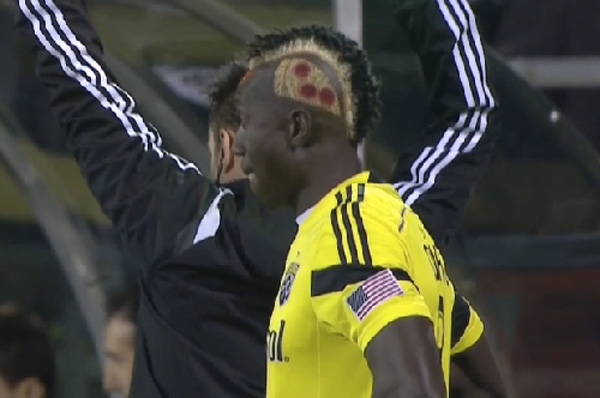 Ghanaian footballer Dominic Oduro plays for Montreal Impact in the MLS. Oh and the hair on the side of his head has been shaved and dyed to resemble a slice of pizza. Fast food, like you've never seen it before.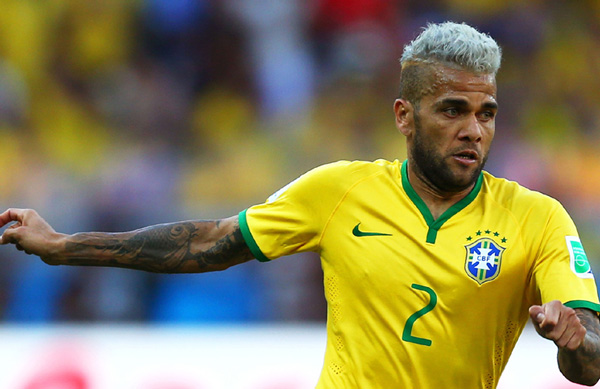 Dani Alves of Brazil and Barcelona has been known to sport some outrageous hairstyles during his footballing career. As the picture shows, at one point of time he was in quite a hurry to become an old man. Sadly, he might have become just that for Barcelona as they look to sell the veteran in the summer.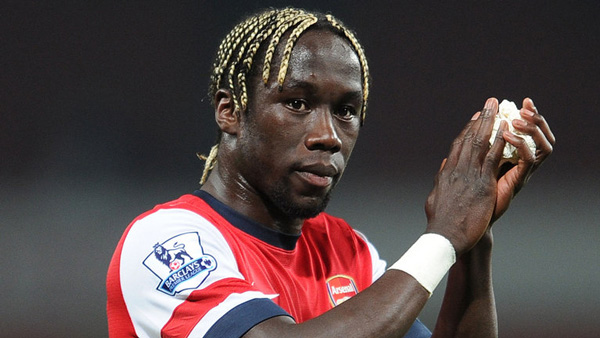 There are many similarities between Bacary Sagna and Gervinho. Both played for Arsenal at one point of time, both started their careers as wingers, and both have almost the same hairstyle. We call this "the curtains 2.0", except Bacary's set seem to have golden trimmings and don't seem to cover too much.
Chilean attacker Vidal strikes fear into his opponents hearts every time he steps on to the pitch, with his driving runs and incisive passing. His hair-do certainly adds to the package - with the tribal design rendering him a warrior-like look.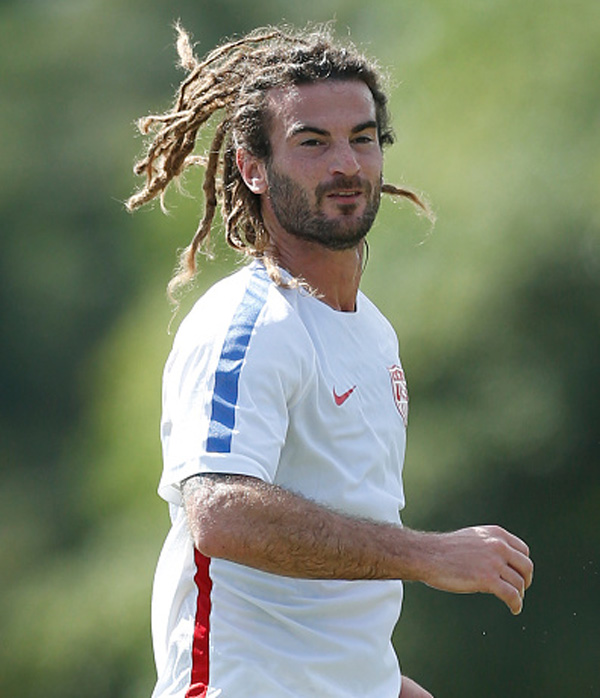 Yes, Kyle Beckerman is a footballer. No he is not a Rastafarian. We suspect Beckerman doesn't put too much effort into maintaining his long locks, which probably works for him into giving the look of an imposing holding midfielder.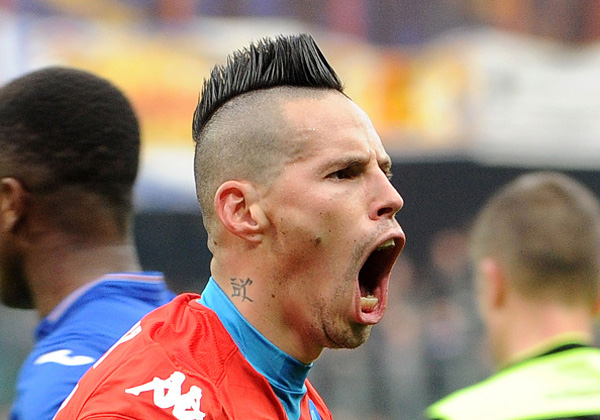 Captain of Napoli, this El Sharaaway-inspired hairstyle by Marek Hamsek might not exactly scream originality. However, there's no dearth of originality in his attacking play. Hamsek continues to be one of the best and most underrated players in world football.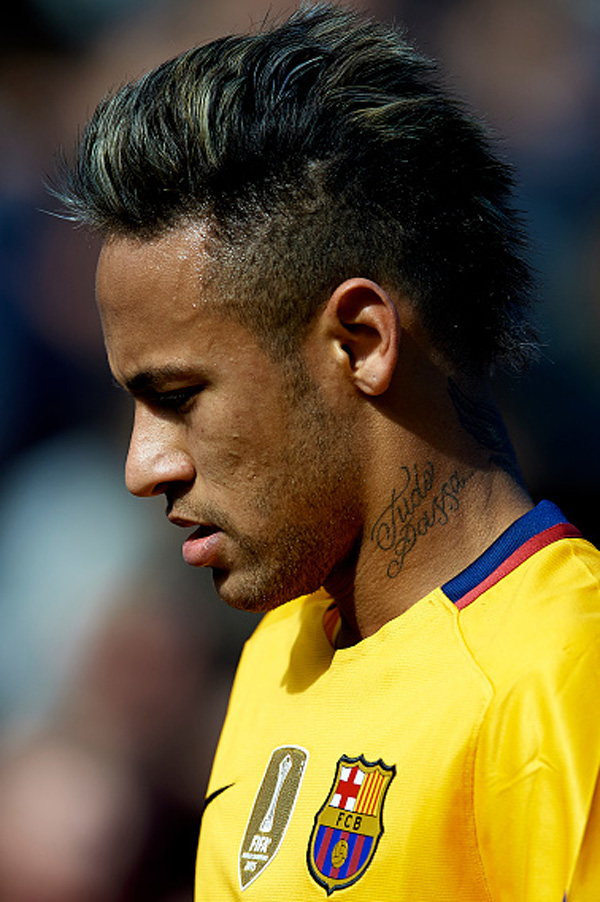 Tipped to succeed Messi and Ronaldo to the throne of being the best player in the world, Neymar has it all going for him. Already having scored more goals than both Messi and Ronaldo when they were at the same stage in their career, the only thing that seems to be able to exceed the potential of this young Brazilian prodigy is the audacity of his hairstyles.