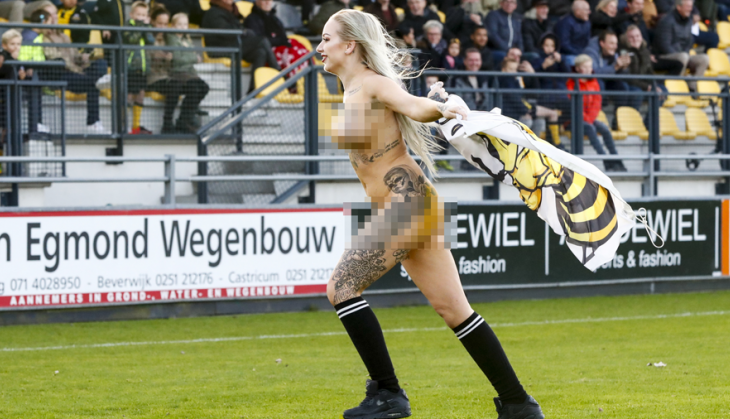 In an unprecedented event football fans of a Dutch club 'Rijnsburgse Boys' hired a stripper in order to distract opponents during a league match.
During the Rijnsburgse Boys' third division clash against league leaders and Amsterdam based club AFC, the stripper operating under the name "Striptease Foxy" ran onto the pitch wearing nothing but shoes and football socks.
The naked pitch invader crossed the field waving a flag with the name of Rijnsburgse Boys.
Meanwhile, the security staff decided not to interrupt the naked performance from the tattoed blonde.
"After my streak, I went on to my next job. I normally do strip shows, but this was a welcome change. I could certainly do it again," Foxy was quoted as saying by the Sun.
The distraction tactics, however, didn't work as the home side were beaten by AFC by a crushing score of 6-2.
Uitstekende streaker op het veld bij Rijnsburgse Boys - AFC in de @2deDivisie pic.twitter.com/nJVplOtiOc

— Nick Driebergen (@nick3bergen) November 3, 2018