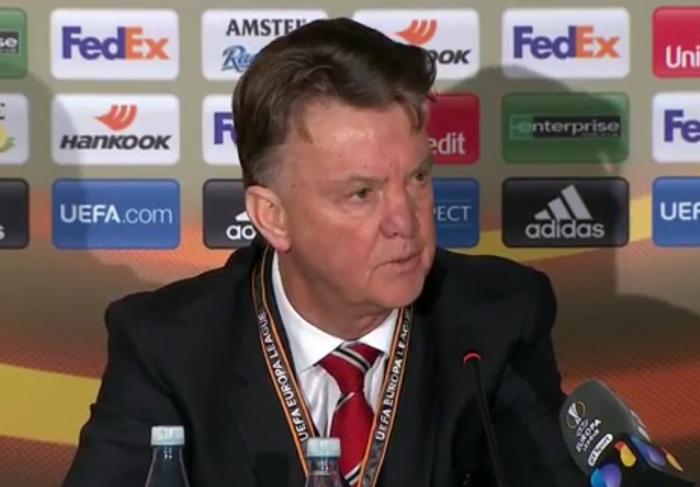 Beleaguered Manchester United manager Louis van Gaal has blamed the Murphy's law for the club's humiliating 2-1 loss at the hands of Denmark's Midtjylland in the first leg of the Europa League Round of 16 tie on Thursday, 18 February.
Speaking to reporters following the loss, Van Gaal said, "It is the law of Murphy I think. A lot of things are happening in the heads of the players and in the first 10 or 15 minutes we were not so good."
Manchester United had taken the lead in the first half courtesy of Memphis Depay but conceded goals late in the first half and in the second half to go down to the Danish club.
At the end of the game, United fans in the stadium directed expletive-laden chants at the United players. Van Gaal, who was recently booed at Old Trafford, said the fans' anger was justified.
"The fans can criticise. They can do it because when you see the second half, maybe they are right. We have to improve and then the fans shall support us again," he said.
United will next play Shrewsbury in the fifth round of the FA Cup on Monday, 22 February.