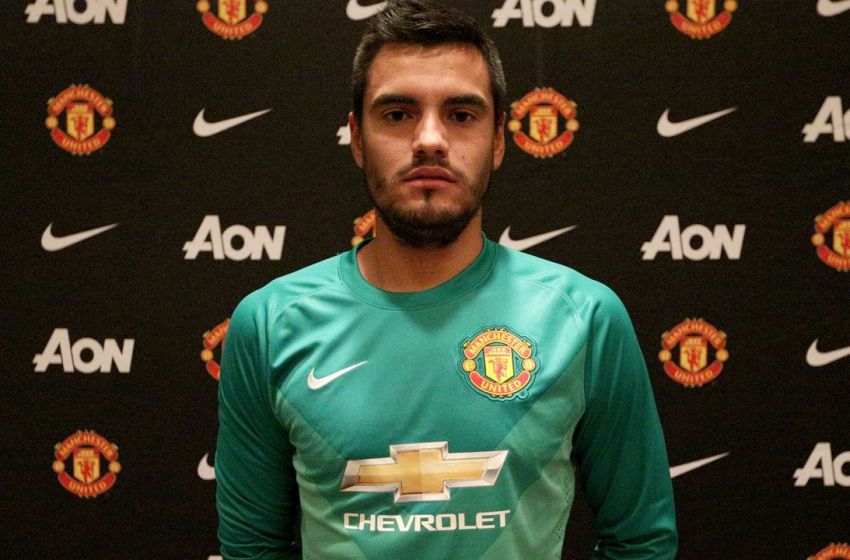 English Premier League giants Manchester United have completed the signing of Argentine national team goalkeeper Sergio Romero, the club confirmed on Twitter in the early hours of Monday, 27 July.
Romero, who was the second choice custodian at Sampdoria last season, has signed a three-year deal with United following the expiry of his contract with the Serie A club. His contract was signed amidst uncertainty regarding the future of goalkeepers David de Gea and Victor Valdes.
Romero a good cover in case De Gea goes: Van Gaal
Speaking to club channel MUTV, United manager Louis van Gaal said that the signing of Romero will lower the club's concerns of losing first choice keeper De Gea to Real Madrid. "I know him very well and I think in our situation, if De Gea is going or not going, it is always a threat and we have to take care, make sure that we are prepared and that is why I think it is very good that Sergio Romero is now a Manchester United player," he said.
Van Gaal also praised Romero's abilities as a keeper, having managed him during his stint at Dutch club AZ Alkmaar. "In the Netherlands, he dominates the 60 metre area and I don't know if he can do that in England, because it is a little bit different, but he is physically strong and he has confidence in himself, which is also very good I believe. He did very well in the World Cup against us [Netherlands] because he stopped the decisive penalties [in the semi-final]," he explained.
Sergio Romero fact-file
Having started his career with Argentine outfit Racing Club, Romero first came into prominence during his stint with AZ Alkmaar, with whom he won the 2008/09 Dutch Eredivisie title. In 2011, he signed for Sampdoria in the Italian 2nd tier, playing a crucial role in their promotion to Serie A in the first division.
Two seasons later, he was loaned out to French club AS Monaco, but he failed to claim a place in the senior team. After returning to Sampdoria, he once again took the role of the second-choice keeper for the second straight season in 2014/15. He has, however, had better luck with the Argentine team, playing in all their games in the 2010 and 2014 World Cups.