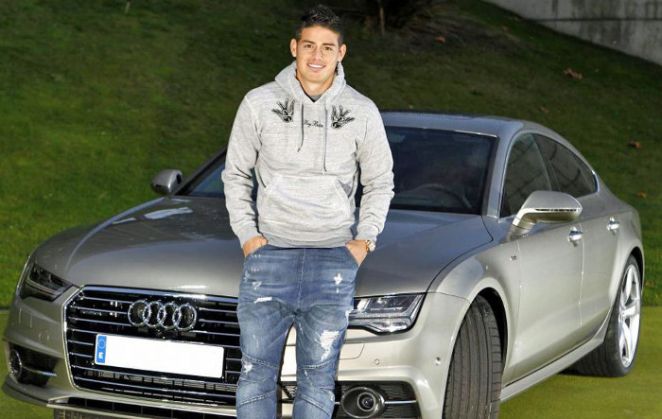 Real Madrid midfielder James Rodriguez has been reportedly chased by the police for allegedly driving his car at the speed of 200 kmph.
Also read: 10 highest-paid cricketers in IPL
According to Sport24, Madrid sports daily AS published a video, featuring an unmarked vehicle following Rodriguez at 200 kilometers per hour.
The newspaper also published photos of the winger arriving at the Valdebebas training ground in the north of Madrid followed by a car.
-ANI