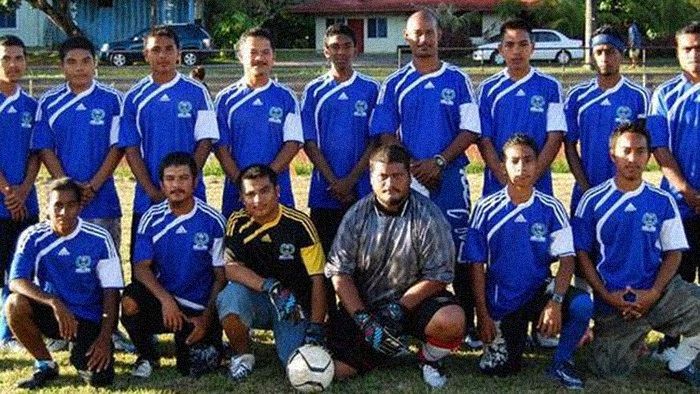 The U-23 football team of the Federated States of Micronesia conceded a total of 114 goals in three games at the 2015 Pacific Games in Papua New Guinea. It lost by scorelines of 30-0, 38-0 and 46-0 to Tahiti, Fiji and Vanuatu respectively. The football tournament at the 2015 Pacific Games is being used as a qualifying tournament for the 2016 Olympics, and Micronesia's three defeats at the group stages mean that it will, unfortunately, not qualify for the Rio games.
Three humiliations in a row
Micronesia started their campaign in the Pacific Games against Tahiti last Friday, going down 30-0 to the 2013 Confederations Cup participants. For Tahiti, seven players scored three or more goals in the game. Two days later, it was Fiji's turn to thump the minnows, beating Micronesia 38-0, with left-back Antonio Tuivuna scoring 10 goals in the game. When it looked like things couldn't get worse for the Micronesian team, it ended up conceding 46-0 in its last group game against Vanuatu earlier today, with striker Jean Kaltack scoring an incredible 16 goals for the latter.
Most goals conceded in an international game?
The record for the most goals conceded in an international game belongs to American Samoa, who were beaten 31-0 by Australia in a World Cup qualifier in 2001. However, despite conceding more goals in two of its games, Micronesia will fortunately not take over the ignominious record, as it is neither recognised by FIFA nor the Oceania Football Confederation. Moreover, the tournament itself is being held in an U-23 age format, meaning its games will not be recorded as senior international encounters. However, it will still go down as an Olympic record as the Pacific Games is recognised by the International Olympic Association.