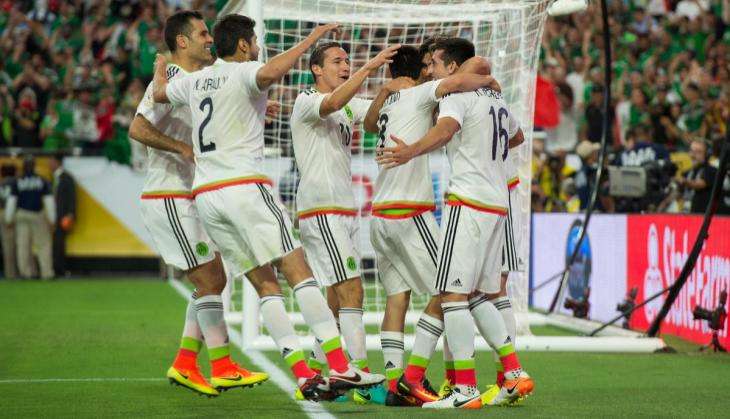 Late goals from Rafael Marquez and Hector Herrera helped Mexico secure a comprehensive 3-1 win over Uruguay in their Copa America opener last night at the University of Phoenix stadium in Arizona.
Mexico, who are considered as one of the favourites for the tournament, went ahead four minutes into the game, courtesy an own-goal by Uruguay's Alvaro Pereira.
Uruguay received another blow as they were reduced to 10 men after Matius Vecino was shown a red card for kicking Mexico's Jesus Manuel Corona just before half-time.
Although Diego Godin's header levelled the scores for Uruguay at 1-1, Marquez and Herrera scored in the closing stages of the match to extend Mexico's unbeaten streak to 20 games, the Guardian reported.
It was an odd evening for Uruguayan fans and players with the pre-match ceremonies saw wrong national anthem being played for Godin's side which left them visibly confused.
Meanwhile, Venezuela defeated 10-man Jamaica 1-0 in other group stage match.