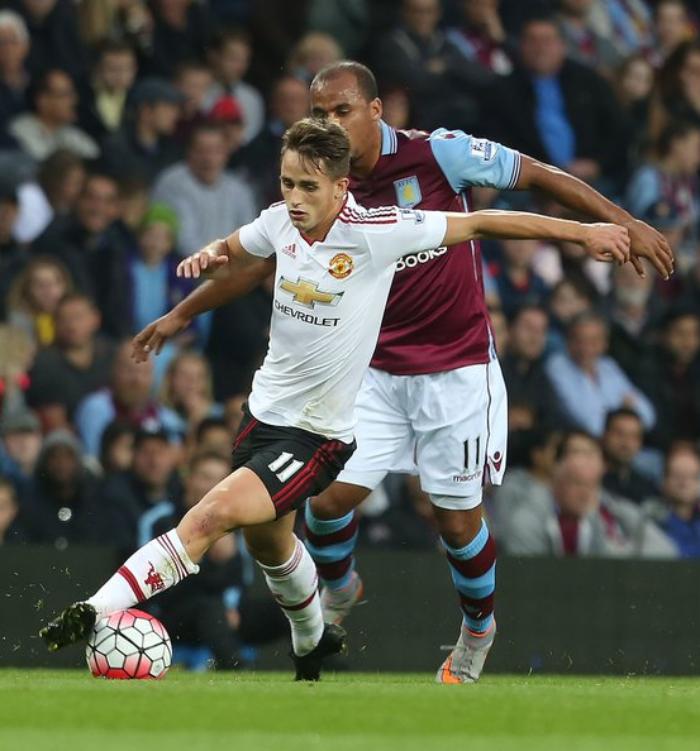 "It was Adnan's wish to go back. The loan wasn't a good deal for both sides all in all," said Borussia Dortmund's sporting director, Michael Zorc, after it was officially confirmed that Januzaj would return to Manchester United after a four month loan spell at Dortmund.
In doing so, Dortmund's sporting director was echoing the sentiments of a majority of fans who were closely monitoring the Belgian's progress at the German club.
Januzaj's breakthrough season in 2013-14 is still his best, where he went on to score four goals and assist seven times. He was also part of the Belgian team which went on to the quarter finals of the world cup, having played against South Korea.
In this context it has to be said that 2015 was a disappointing year for him on a personal note. From being one of football's most outstanding talents, he was reduced to a peripheral figure.
Misery in Dortmund
It has become apparent that it was Januzaj's wish to move to Dortmund in the first place; he could be excused for thinking that he'd be bestowed with more playing time in the Bundesliga.
But with Dortmund playing so well, it became almost impossible for him to break into a side which already comprised the attacking brilliance of Reus, Mikhitarian and Aubamayang. Januzaj was relegated to the bench again, and a crescendo of misery ensued.
In four months, Januzaj only managed a meagre 165 minutes on the pitch in the Bundesliga, which included six appearances - all of which were as a substitute. Januzaj started three times for Dortmund in the Europa League, which means he's ineligible to play in the competition for United.
Januzaj played a total of 12 times for Dortmund and did not score a single goal. To deem the move to Dortmund a disaster would be a firm generosity; it was well beyond that.
So many players with phenomenal talent have not been able to escape the vicissitude of football. Nani, Quaresma and Macheda are recent examples of how a footballer can regress into oblivion.
While Januzaj's talent is undoubted, he must obliterate the perception that he's just had one good season for United and is on a path of regression.
A boost for United's struggling attack
However, all is not hollow for Januzaj. It is important to reiterate the fact that he's still only 20 years old and has a long career ahead of him. His return to United has just coincided with the club ending one of its worst run of results in its history.
Given the pedestrian nature in which the season has unfolded for United so far and the alarming lack of attacking options, it is no surprise that United have decided to terminate his loan contract.
With senior players like Juan Mata and Wayne Rooney terribly out of form, Januzaj could just be a vital cog that helps United get some mojo back going into the second half of the season. Along with Anthony Martial, he could potentially start a partnership that may well last for years to come.
Januzaj simply has a point to prove this year. Whatever he does in the remaining part of the season will be telling, one can only hope this is the start of a wonderful year for the Belgian international.