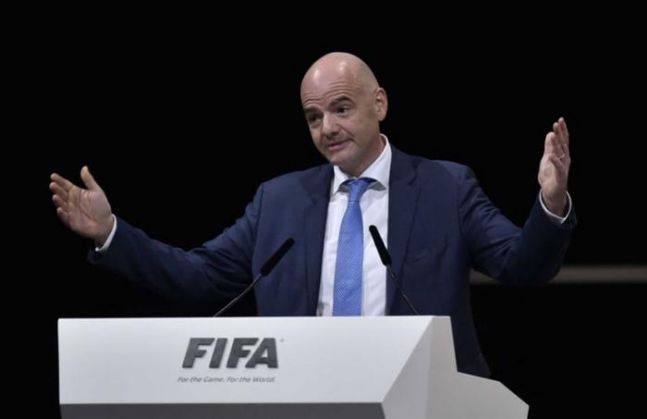 Gianni Infantino won the FIFA presidency after a landslide win over Asian candidate Sheikh Salman bin Ebrahim Al Khalifa on Friday.
The 45-year-old general secretary of UEFA, who is of Swiss-Italian nationality got 115 votes in the second round of the election held at the FIFA Congress.
Sheikh Salman got 88 votes, 27 less than Infantino.
According to tainted FIFA ex-President Sepp Blatter, Gianni Infantino "has all the qualities" to continue his work. While that endorsement might not be coming from a man who doesn't have the cleanest reputation in the world, Infantino's appointment has been largely met with appreciation and approval across the world.
Here are five facts you need to know about Gianni Infantino, the new president of FIFA:
Infantino speaks five languages - Italian, English, French, German, and Spanish, and is the first FIFA president with the knowledge of all five major European languages.
Infantino plans to increase the number of nations participating in the World Cup from 32 to 42. Prior to 1998, there were only 24 nations participating in the World Cup post which the number increased to 32.
He joined UEFA in 2000 and worked his way up to the post of general secretary in 2009 after holding various roles and positions.
It was only when UEFA President Michel Platini was handed a provisional 90 day suspension over a corruption scandal that Infantino decided to run for FIFA president in October 2015, after receiving the unanimous backing of the UEFA Executive Committee.
Infantino has studied law at the famous University of Fribourg in Switzerland.