Want an SUV? Pay a little more, says SC. But will it help Delhi's lungs?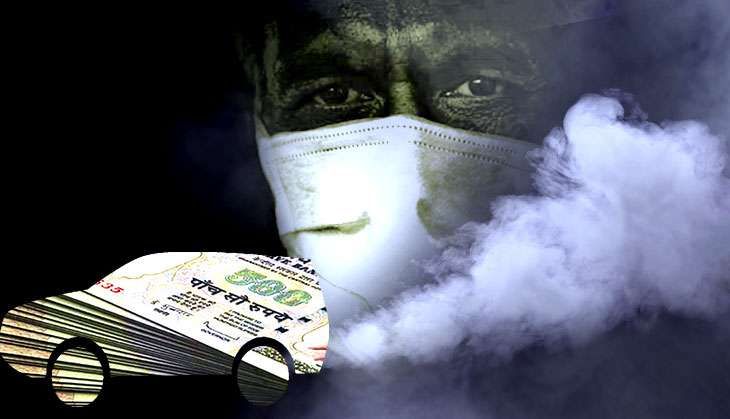 The Beatles famously sang that money can't buy love. But can it buy fresh air for the ailing lungs of Delhiites?
Is there any technology in the world that can be bought to clean up Delhi's polluted atmosphere, and improve people's lives?
The answer to both these questions is: no.
Yet, the Supreme Court of India has decided to levy a 1% cess on large diesel cars, mainly SUVs, on their ex-showroom prices, to compensate Delhiites for inhaling polluted air.
As per the court's order, the 1% green cess will be deposited with the Central Pollution Control Board, which is supposed to open a separate account in a Public Sector Undertaking bank.
Questions the judgement raises
With due respect to the apex court, the decision must be questioned at two levels.
1. Why, in December 2015, did the Supreme Court ban the sale of large diesel cars (with engine capacities of 2000cc or more), to combat the capital's infamous smog? Was it just because Delhi made headlines in 2014 for becoming world's most polluted city, and the decision was taken as a desperate move to show something on the ground?
2. Has the situation suddenly changed within eight months? Are things now so good that a cess of just 1% would compensate the people of Delhi, who are forced to inhale polluted air?
Understanding the consumer's psyche
To understand whether a tax acts as a deterrent for people wanting to buy a car which is more polluting than others, one needs to understand the consumer's psyche.
Cars with engines of over 2000cc are largely bought by the moneyed classes. In economic terms, an SUV being sold by Mercedes-Benz or Toyota Kirloskar has a price elasticity zero, which means that no increase in its price will deter its consumer base to not buy it.
Just imagine, if you wanted to buy a Mercedes worth Rs 30 lakh, would you change your mind just because you had to pay Rs 30,000 extra?
Or just think, if the Central government collects a cess of about Rs 16-20 crore, would it be able to improve Delhi's air?
This is why Mercedes-Benz, Toyota Kirloskar Motor Pvt Ltd and lobby group Society for Indian Automobile Manufacturers (SIAM) readily agreed to pay the green levy.
Responsibility to slow down global warming
There can be a glut of arguments in favour of lifting the ban. In the past, diesel car makers have used statistics to prove that diesel cars have been demonised unnecessarily, as modern diesel engines pollute less than their ancestors.
However, these are times of global warming. Humankind is not only supposed to control its carbon emissions, but also has the daunting task of bringing it down to just two degrees Celsius above pre-industrial levels.
The only way to achieve this is to force the rich to cut down on their luxuries, otherwise the targets would have to be achieved by affecting the already hand-to-mouth existence of the poor and the marginalised.
At international global warming negotiations, countries like India try to ride on the argument that developed nations should carry the burden of reducing carbon emissions more than developing countries.
But at home, India is allowing the affluent to carry on with their higher carbon footprint lifestyles by paying just a little bit more.
India must understand that just like it blames the West for causing global warming more than the developing countries, the same logic has to be applied to the upper echelons of society living within the developing countries, including India.
After all, the moneyed classes behave in the same manner, regardless of whether they lived in developed or developing nations. Both are ready to pay a little bit more to continue their unsustainable lifestyles.
But the price, in terms of health as well as other calamities, is paid by the poorest in the world.
A ban on high-end diesel cars was a symbol of asking the rich to cut down on their expensive lifestyles, which is the only sustainable way of reducing pollution from our cities.
Unfortunately, we have chosen to take a few crore rupees from them to allow a status quo, which will not improve the toxic air that we are forced to breathe everyday.
The views expressed here are personal and do not necessarily reflect those of the organisation.
Edited by Shreyas Sharma
More in Catch
No new diesel vehicles in Delhi from 1 January to 31 March: Supreme Court
New Delhi: Ban on diesel vehicles gets extension from Supreme Court
Companies offer to register cars outside Delhi to bypass SC diesel ban