Thundershower alert! Kashmir, Himachal Pradesh, Uttrakhand to experience light to moderate rain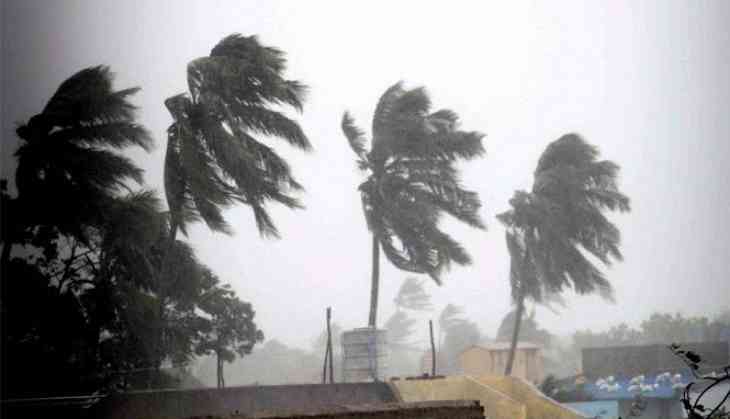 A few days back, devastating thunderstorm came over North India. Weather department forecasts thunderstorms in various states which includes Jammu and Kashmir, Himachal Pradesh and few places of Uttarakhand. A few places in north might also receive light snowfall.

Also, Western Disturbance is noticed over North Pakistan and adjoining Jammu and Kashmir which might result in light to moderate rain and thundershowers. A induced cyclonic circulation is also seen over Haryana and Punjab. A depression extending from Haryana to Nagaland which might result in dust storm and thundershowers at Punjab, Haryana, West Uttar Pradesh and few parts of North Rajasthan.

A cyclonic circulation is expected over East Assam, moderate rainfall will continue over Nagaland, Manipur, Mizoran and Tripura. Meghalaya and Assam may also receive light rain and thundershower activity. Lightning activity along with thundershowers is expected over Odisha, Jharkhand and Bihar.
Also Read: Weather dept forecasts thunderstorm for Assam, Meghalaya, Nagaland

Heatwave will continue to prevail over West Madhya Pradesh and Vidarbha and may also develop over Marathwada and Kutch. There are chances that Chhattisgarh, East Madhya Pradesh, Vidarbha, South Madhya Maharashtra might face thundershowers and dust storm.

A depression is seen in South India which might extend Central India to Rayalaseema and a cyclonic circulation is seen over Comorin and adjoining Tamil Nadu. Moreover, scattered rainfall might occur at Kerala, South Karnataka and adjoining West Tamil Nadu.
Also Read: Eight-floor high monster ocean waves pose threat to New Zealand, highest ever in Southern Hemisphere