These 6 utopian cities of the future will help you re-imagine life on Earth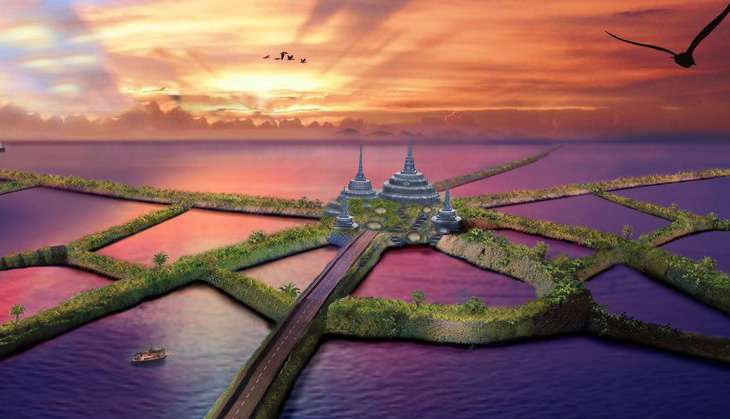 These 6 utopian cities of the future will help you re-imagine life on Earth
Utopia, a book by English statesman, lawyer and clergyman Thomas More (1487-1535), turns 500 years old this month.
A fictional rendering of social philosophy, the book describes an exemplary society on an imaginary island in an unknown place faraway across the seas.
Coined by More from the Greek ou-topos, meaning no place, or nowhere, the word utopia has become adopted in the English language to mean a place where everything is ideal or perfect.
In celebrating Utopia's 500th birthday, the Ecotopia 2121 project, of which I am the coordinator, is harnessing Thomas More's spirit to predict the futures of 100 real cities around the world - if they somehow managed to become super eco-friendly.
Of course, modern utopias need to be eco-friendly to overcome the global environmental crisis. Given that cities may be home to 80% of humanity by the end of the century, they can only be sustainable if environmentalism is one of their core features.
The cities of Ecotopia 2121 are presented in the form of "scenario art", which involves a review of both global and local environmental challenges as well as their unique histories and cultures. This allows for a diversity of future scenarios rather than one common vision of the "future city".
What you will see below are a series of artworks, but this is not an art project. We use art as a means of analysis and communication.
With that in mind, here are six ecotopian cities of my own creation that emerged from the project, one from each inhabited continent.
Accra 2121
Accra, the capital of Ghana, is exposed to disastrous floods every year. This has been made worse by climate change, as well as unregulated construction and dumping in and around its waterways.
In our imagined future, locals seek to procure housing above the floodline, by building low-cost tree cabins in the nearby forest.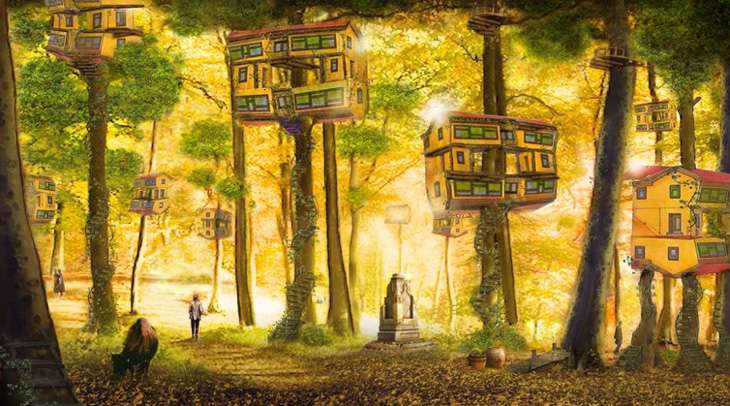 Ghana has one of the highest deforestation rates in the world, but by 2121, the forest has become a home for some of its citizens.
Accra's new residents would protect the forest ecosystem from those who would destroy it, such as the logging, mining and oil companies.
London 2121
In the summer of 2121, during an economic downturn, 100,000 pensioners take to the streets of London, the British capital, to protest cuts in pensions and education, shutting down the entire city.
They bring along their grandchildren to give them something interesting to do as they mind them. By summer's end, the protesters despair at the government's poor response, so they take matters into their own hands, staging a permanent occupation.