The Chefs' Alliance promoting clean cooking across the world
Catch Team
| Updated on: 10 February 2017, 1:45 IST
The good thing is there's a lot of talk these days about the environment and pollution in general. The bad thing is the discourse tends to not get into niche factors, focusing instead on the "larger picture" as it were. The melting of Greenland, large scale industrial pollution, pollution from increased urban transport, you get the drift.
However, have you ever wondered about the role of cooking stoves in the context of pollution and health hazards? Probably not. Factors like these hover on the fringes of the modern psyche that mostly looks at pollution from a slightly urban perspective. The reality though, is very different. Cooking on traditional cookstoves and open fires is a major health hazard across a lot of developing countries, like India.
If you think the problem isn't serious enough, here's some perspective that can change that: according to latest World Health Organization (WHO) reports, 4.3 million people are likely to die prematurely because of inhaling toxic fumes from unsafe open hearth stoves - that comes to about 10,000 people a day.
Not surprisingly, most of those happen to be women and young girls who spend hours breathing in carcinogenic smoke. The same smoke - from combusted solid fuels - accounts for approximately 2% of global greenhouse gas emissions, and up to 25% of the world's black carbon emissions.
Thankfully, there's a collective of culinary experts trying to change that.
Brewing Change
Hosted by the United Nations Foundation, the Global Alliance for Clean Cookstoves is a public-private partnership that "seeks to save lives, improve livelihoods, empower women, and protect the environment by creating a thriving global market for clean and efficient household cooking solutions."
The group has a clear objective in place: 100 by '20 - meaning, to ensure 100 million households take to cleaner and more efficient cookstoves and fuels by 2020. To this end, the alliance is collaborating with its public, private and non-profit partners to boost production, deployment, and use of clean cookstoves and fuels in developing countries.
Members of the alliance are mostly acclaimed chefs from across the world who are tapping into their culinary experience to spread more awareness about the adverse impact stove cooking has on the body and the environment. It was launched and is led by Alliance Ambassador Chef José Andrés and includes chefs from the United States, India, Cambodia, Mexico, Kenya, and Haiti.
The Chef Corps was launched and is led by Alliance Ambassador Chef José Andrés and includes chefs from all over the world. India's represented by the very popular Sanjeev Kapoor.
In fact, just this past week, Kapoor introduced the world's most elite chefs to the cause.
Presidential chefs for Clean Cookstoves
The Global Alliance for Clean Cookstoves joined Alliance Chef Corps member and renowned chef Sanjeev Kapoor to brief the world's most exclusive gastronomic society, Le Club des Chefs des Chefs, as part of the group's annual conference in India this week.
The personal chefs to 18 world leaders, including Cristeta Comerford, chef to US President Barack Obama; Mark Flanagan, chef to Queen Elizabeth; and Bernard Vaussion, executive chef to French President François Hollande, were briefed by Kapoor and the Alliance on the impacts of cooking in India, a country where more than one million people die each year from household air pollution.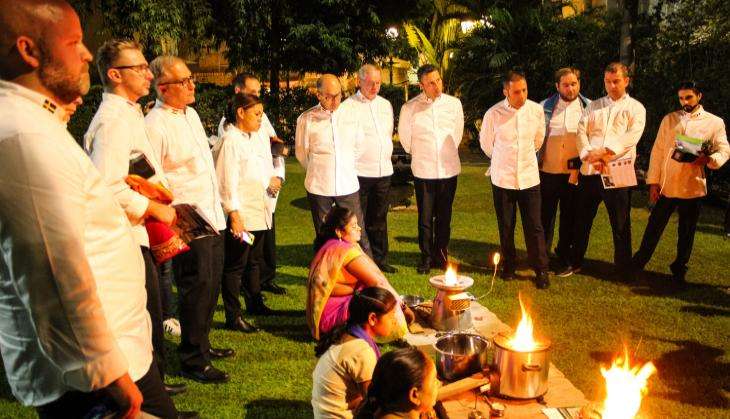 Members of Le Club des Chefs des Chefs are introduced to Clean Cookstoves' initiatives at Imperial Hotel
At a private demonstration held at Delhi's Imperial Hotel, the chefs learned how sustained use of clean cookstoves and fuels can save lives, improve livelihoods, empower women, and protect the environment. Local Alliance-supported partners showcased a range of innovative cookstoves and fuels, giving the chefs the opportunity to see first-hand how cooking technologies can help address this global crisis.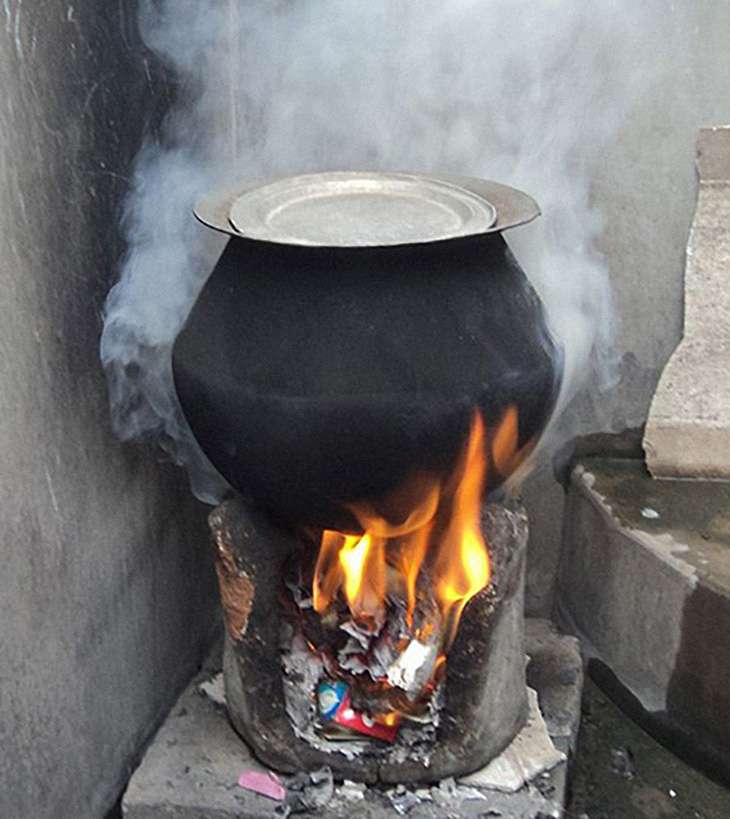 File Photo
The Progress So Far
The alliance has 1,500 partners and a team of international chefs from its Chef Corps. In the space of five years, it's already made an impact on nearly 50 million households which now have access to cleaner, more efficient cookstoves and fuels. Though comprised of disparate stakeholders, the alliance has a very systematic approach to achieving its objectives.
The first phase was mostly dedicated to initiating global and in-country efforts to develop the sector. The ongoing second phase is focused on driving investments, innovation, and operations to scale. It's next goal is to enable 60 million households to adopt clean cooking solutions by 2017. That goal too seems well within reach of the alliance.
In fact, during the first phase itself, the alliance and its partners raised $50 million in grant funding for Secretariat activities and another $50 million in investment for the sector at large. The Cookstoves Future Summit, held last year, raised more than $400 million in grant funding and $130 million from investors for Phase 2 (2015-2017) clean cooking projects and enterprises.