Sweden has a thing or two to teach the world about waste management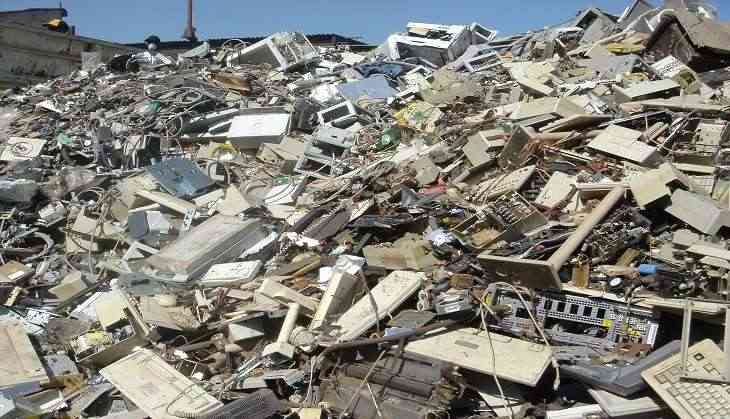 In a world grappling with inadequate means of waste management and environmental hazards, the Swedes have devised an ingenious method to minimise the percentage of waste going into landfills, and also generate heat and electricity in the process.
Setting an example for the rest of the world, the Nordic nation uses the best quality waste-to-energy (WTE) conversion procedure to ensure that the waste that is generated is recycled into energy that is used to distribute electricity and heat to a large percentage of households in the country.
"Each Swede produces just over 500 kg or half a ton of household waste every year. Thanks to the efficient waste management in Sweden, the vast majority of this household waste can be recovered or reused. Only 4% is landfilled," reads the Swedish Waste Management newsletter.
Equipped with 32 WTE plants, the Swedes load furnaces with garbage, which is then converted into steam. The steam that is generated is in turn used to spin generator turbines to produce electricity, transferred to transmission lines and the power grid, thereby reducing the amount of toxins that is released.
"Just over two million tons of household waste is treated by waste to energy in Swedish plants every year. These plants incinerate a similar quantity of waste from industries as well. Waste incineration provides heat corresponding to the needs of 810,000 homes, around 20 per cent of all the district-heating produced. It also provides electricity corresponding to the needs of almost 250,000 homes," Swedish Waste Management says.
Despite their focus on sustainability and the efficiency with which the WTE program runs, the Swedes are faced with an unique problem. For a population of about 9.6 million, Sweden recycles 1.5 billion bottles and cans annually, while producing waste that amounts to a measly 461 kilograms of waste per year. The amount of waste generated is however not enough to feed the WTE machinery.
As a solution, Sweden imports garbage from neighbouring European nations, amounting to about eight hundred thousand tons of trash from the UK, Italy, Norway, and Ireland to ensure that their power plants stay up and running.
Norway is the biggest contributor in this regard. Because waste burning within Norway is more expensive, the most cost effective means of getting rid of trash is to export it to Sweden.
As a part of the win-win arrangement, Norway pays Sweden to take the waste off their hands, while Sweden gets a regular supply of electricity and heat.
While the waste-to-energy model works for Sweden, this machinery has not proven to be very successful closer home. In order to reduce contributions to landfills, two waste-to-energy plants were set up in Delhi's Narela and Ghazipur.
The initiative however spelled bad news for the NCR region, as experts touted this move to be detrimental to the already dismal air pollution levels in the area. Owing to the massive amounts of mixed trash that is generated, which is unsuitable for incineration, these plants are deemed to be expensive, yet unviable.