Six numbers to tell you why climate change is a threat to India right now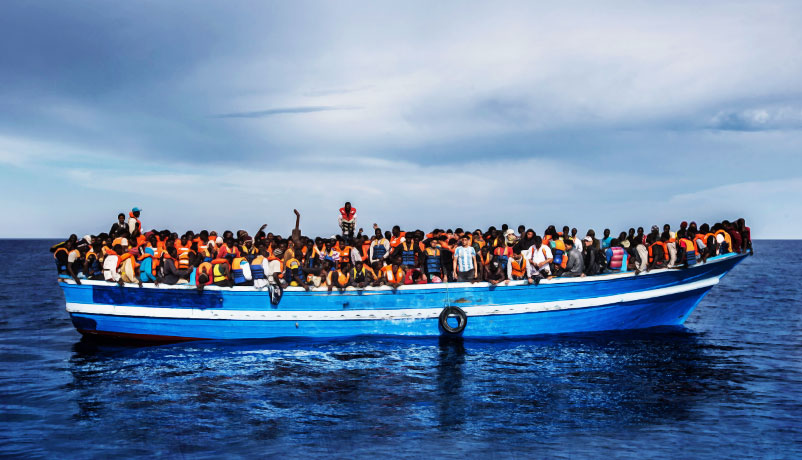 The 21st United Nations Conference of Parties (COP 21), which started in Paris on Monday has a single, daunting objective - to check the rate of global warming.
The means to achieve this is by limiting dependence on fossil fuel, moving towards renewable sources of energy - wind, solar etc.
Nations - 150 of them have gathered to save the world. Or is it wishful thinking?
The doubt stems from the fact that the United States backed out from the Kyoto Protocol in 1997. And many others followed suit. The protocol asked 37 countries to cut emissions between 2008 and 2012.
Climate change hits developing nations the hardest as the mad race for economic growth makes them overlook ecological concerns.
Also read: India's #ClimatePledge is a bargaining chip to shut the West up
Industry and urbanisation leads to increased emission of greenhouse gases. This leads to global warming, melting glaciers and raising ocean levels; to heat waves, droughts, floods; and eventually to food insecurity and inflation.
These affect all. And then there are 'climate change refugees' - people who are displaced by environment upheavals and whose livelihoods suffer.
Take a look: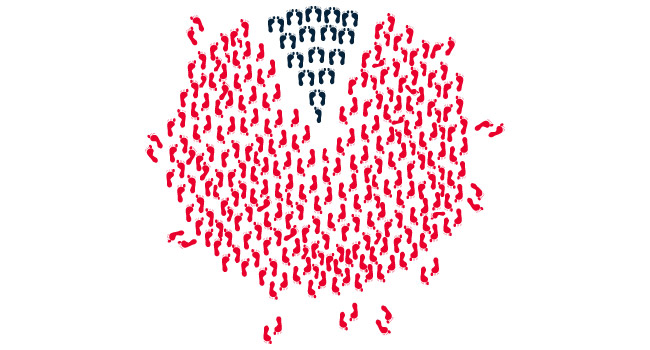 Average number of people displaced by climatic disaster between 2008 and August 2014.
That's the population of Netherlands and Belgium put together.

2010 was the worst in recent history - about 42 million got displaced that year.

22 million were displaced in 2013 in 119 countries. That's thrice the number of those displaced due to violence and conflict.
Also read:
COP out on climate change: will Paris summit achieve anything?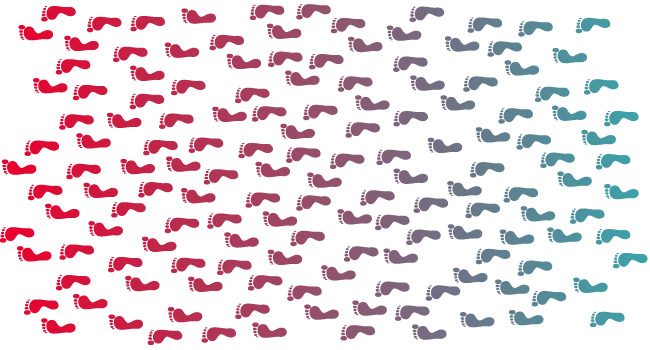 The proportion of climatic displacement that took place in Asia.
China, Bangladesh, Vietnam, Philippines and India had the highest displacement levels in the continent.

Ecological turbulence in Asia increased sharply since the late 20th century. The reason - urban growth and economic development.

"Higher levels of displacement are to be expected in the coming decades. The increase in the number of people exposed to hazards has outstripped authorities' ability to reduce the vulnerability of their populations, particularly in urban areas" - Internal Displacement Monitoring Centre.
The number of people per million who got displaced due to floods in India in 2013.
In 2013, Cyclone Phailin displaced about 785 per million.

Such ecological disasters leads to destruction of homes and agricultural land; farmers lose work.

The current government has adopted policies for rapid industrial growth. However, the government must ensure proper mitigation to save humanity in the coming days.
Also read: The world is talking about this: the A-Z of #COP21
The number of problems that India is facing due to economic growth and climate change.
Three-fourths of India's forest area is likely to shift by the end of the 21st century due to encroachment, construction of roads, canals and power stations, according to the National Action Plan on Climate Change. Clearly that will lead to loss of biodiversity and biomass. But there is no clear data.

Post 1991, India has often clocked 7%-8% annual GDP growth. This has led to an increase demand for energy, primarily from coal, gas and diesel. This has led to a jump in green house gas emission - a combination of toxic gases that traps heat in the lower atmosphere and emits radiation, thereby leading to global warming.

Vehicular emission is probably the biggest concern at a day-to-day level. The number of vehicles has been rising by about 10% every year since 2004. This has led to an abominable level of fossil fuel usage, causing alarming levels of air pollution.
The target of expanding renewable energy (wind + solar) capacity of India by 2022.
The present installed capacity is 28 GW. The target is ambitious, given the high cost of wind energy and poor infrastructure. As we earlier wrote, this plan may cost up to $2.5 trillion.

India is aiming for a 30%-plus decrease in emissions intensity per unit of GDP and to increase non-fossil fuel power generation, from 30% to about 40% by 2030.
The number of people in India who depend on water from Himalayan glaciers.
This is more than half of Europe's population.

Precipitation by the 2030 may lead to flooding and landslides in North India.

50 million people are supported by the Western Ghat eco system; they are under threat of incessant rainfall, floods and soil erosion.

At the same time, sea levels will rise, making India's coastal zone vulnerable to cyclone and saline farmlands.
Clearly, India is not immune to grave ecological threats. The government eyes economic growth, but at the cost of increasing environmental degradation. And we are ill-equipped to fight it.
The result can be disastrous - loss of life, property and livelihood, which will increase forcible migration and displacement.
Also read: Battle lines drawn: we break down the US-India face off ahead of #COP21