Pollution in Kolkata's canals has become a ticking time-bomb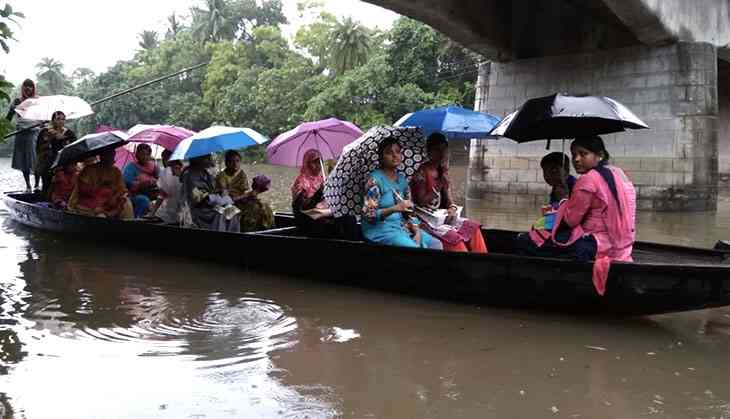 Canals in West Bengal are getting polluted and the government appears to be unconcerned. Given this state of affairs, some NGOs have decided to look into the matter themselves.
Recently two NGOs – Know Your Neighbor and Manabik Samaj – held a programme where they highlighted how Rajapur canal of Gabberia, Howrah is getting polluted due to lack of dredging by the state irrigation department. They showed how untreated sewerage had piled up beside the canal.
Sabir Ahmed, convener of Know Your Neighbour, said "We have conducted a study and came to know that an estimated 20% of Kolkata and Howrah's population defecate in canals. As there are many factories on both sides of the canal, as many as five lakh brick kiln and jute mill workers openly defecate in the canal. The untreated wastes of the factories directly falls in the canal".

"We have decided to approach the officials of the state irrigation department and urged them to look into the matter," he added.
Sultan Malik who resides near Rajapur Canal said, "We have informed the district administration several times that due to lack of dredging, the Rajapur canal is getting polluted. But they did not pay heed".
Even the people who sail small boats in these canals have complained that the water needs to be treated.
According to Ahmed, "As the canals have not been dredged for a long time, it is affecting the livelihood of those who sail small boats in the canals. It is difficult to carry out their livelihood by sailing small boats in the canals and they need to look for other options for their livelihood.".