NGT ban on old diesel vehicles is now total. But will it curb pollution?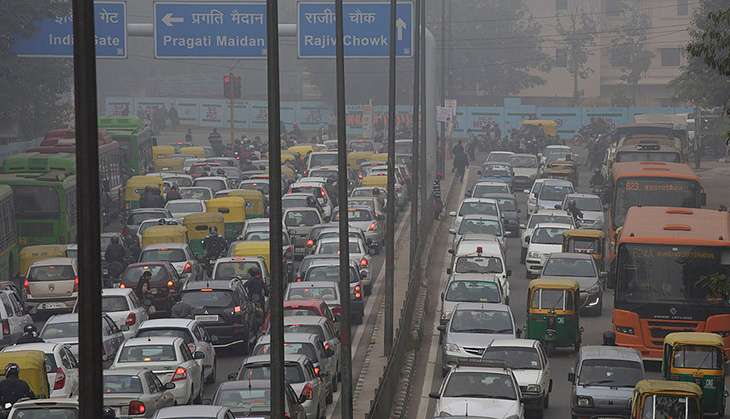 The National Green Tribunal's decision to ban diesel vehicles over 10 years old in Delhi will curb one of the most harmful pollutants in the national capital's air.
While the NGT had already banned such vehicles in an earlier order, these were still plying in Delhi as even if vehicles were getting impounded, they are released by magistrates under the Motor Vehicles Act. This has been resolved in the order passed today, which asks for de-registering all such vehicles with immediate effect. Further, a list of such vehicles will be passed on to the traffic police to take action.
Experts welcomed the decision, but said that more measures are needed to conclusively clean up the city's air.
Emissions from diesel cars contain Particulate Matter (PM), which is one of Delhi's most major pollutant, associated with increased risk of cancers and heart and lung disease. In winters, PM levels touch hazardous levels.
Also read -What PM2.5 pollution really means. And what it's doing to you and your kids
According to several studies, vehicles are a major contributor to PM levels in Delhi's air, followed by dust, industrial pollution and the burning of agricultural residues.
It's important to target diesel vehicles as their emission is the most harmful.
"Diesel is a Class-I carcinogen, at par with tobacco. Till we introduce Euro-VI emission standards in 2020, we should discourage the current levels of diesel use," said Anumita Roy Chowdhury of Centre for Science and Environment.
India's metro cities currently follow Euro-IV standards. Emission standards improve over the years, and Roy Chowdhury said that while diesel enjoys relaxation in standards compared to petrol, cars older than 10 years come form an "even earlier vintage of emission standards."
Currently, there are regulations on all other forms of diesel vehicles. "Action has already been taken against buses, taxis and commercial vehicles (to convert to CNG) and trucks have been restricted from entering Delhi. But the positive effects of this can be nullified by an increase in private diesel cars," she said.
Diesel cars became more common as the price of the fuel was cheaper than petrol. This is because taxes are lower on diesel - which is used by farmers and transporters - and is seen as a pro-economy policy.
The NGT's order comes in Vardhaman Kaushik v/s Union of India, a case that now deals with air pollution in Indian cities. In May, the tribunal had banned diesel vehicles moe than 10 years old in six major cities in Kerala. However, this was soon stayed by the Kerala High Court.
The NGT's ban on Delhi applies only to the national capital territory, and not the regions around it.
"In my opinion it's a good step, but definitely not the only and biggest step in reducing air pollution in Delhi," said Sunil Dahiya, clean air campaigner with Greenpeace India.
"Air blows from all sides and to larger distances ranging to hindreds of kilometers and it does not recognise political or city boundaries. A comprehensive and systematic national/regional action plan with accountability of people and departments to reduce air pollution to safe, breathable limits is what is required with immediate effect," Dahiya said.
Dahiya co-authored a recent study that found that emissions from thermal power plants significantly contributed to the PM2.5 air pollutant in cities including Delhi.
The other contentious matter relating to diesel vehicles in Delhi is with the Supreme Court.
Also read - Companies offer to register cars outside Delhi to bypass SC diesel ban
The order today will cause a temporary inconvenience to those who own large diesel vehicles that are over 10 years old. While the NGT order today bans these vehicles, no new diesel vehicles over 2000 cc can be registered due to an earlier Supreme Court judgment. According to reports, this ban may be relaxed any day in the near future, by fixing an environmental compensation amount charged on the sale of each such vehicle. The NGT has been making an exception to public utility vehicles - but private owners will have to wait for the final SC decision.