Never heard of CWRC before Will-Kate's visit? These photos will tell you everything
On Wednesday, the British royal couple Prince William and Kate Middleton, visited the IFAW-WTI-run wildlife care facility, Centre for Wildlife Rehabilitation and Conservation (CWRC), near Kaziranga National Park in Assam.
The couple was seen feeding elephant and rhino calves that are being hand-raised by a team of trained rehabilitation officials and veterinarians. The team is planning to release these babies back into the wild soon.
Established in August 2002, CWRC is the only wildlife care centre in India that hand raises orphaned, abandoned and injured elephant and rhino calves. It also treats other wild animals and takes care of them till they are fit to return to the wild. Since its inception, this wildlife care facility has handled 4,322 cases of wild animals, and released 2,465 of them into the Kaziranaga National Park and its surroundings.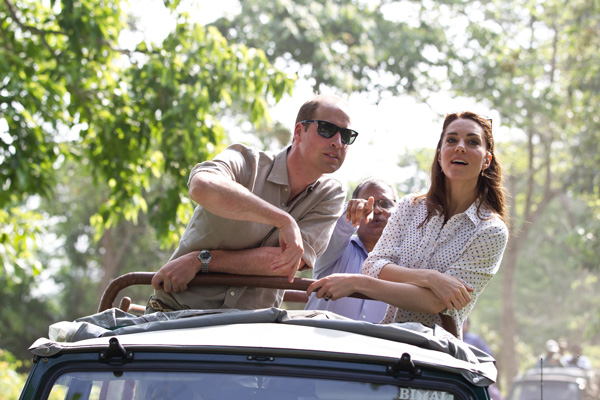 Photo: Samir Hussein/Pool/WireImage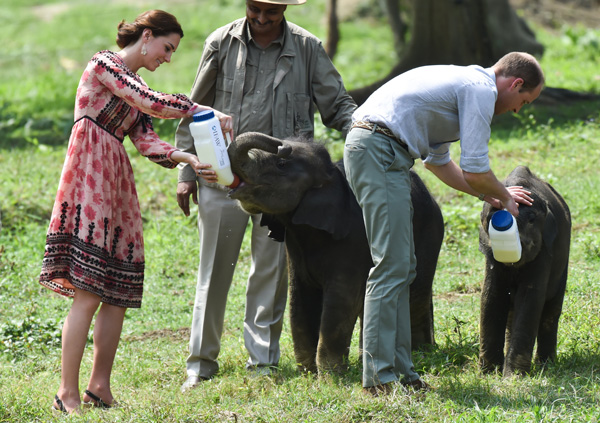 Photo: Samir Hussein/Pool/WireImage

Instances of rhino and elephant calves being brought to the centre are quite frequent. Recently, on 22 March, a week-old rhino calf was rescued by the Assam Forest Department and handed over to CWRC. Desperate attempts were made to look for the mother but she was nowhere to be found. In the past, there have been instances where the mother was killed by poachers. Once, a calf that was severely injured by a tiger was also admitted to CWRC, and he is currently being hand-raised at the centre.

The elephant calves at the facility are either abandoned by the herd or rescued from trenches dug around tea gardens that are frequented by herds of wild elephants. Once these young animals reach the centre, they are fed with a special formula and allowed to interact with other young ones of the same species to bring down their stress levels.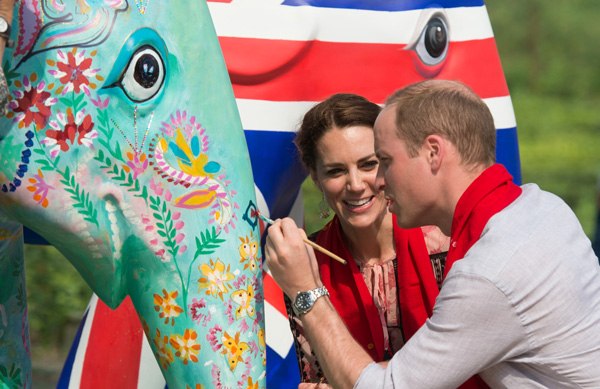 Photo: Samir Hussein/Pool/WireImage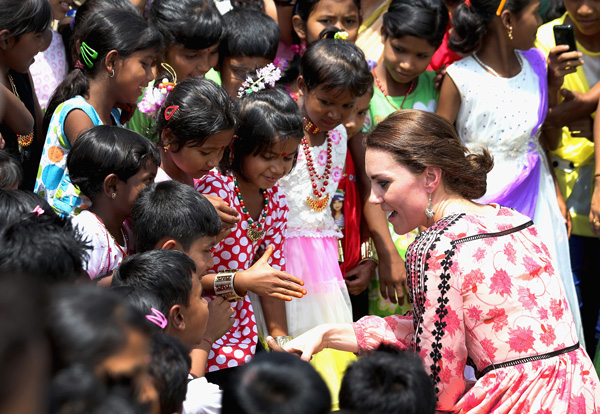 Photo by Chris Jackson/Getty Images

In the past, CWRC has successfully released large numbers of elephant and rhino calves back into the wild. The hand-raised rhinos of CWRC were also released into Manas National Park to repopulate the region. The entire rhino population there was wiped out during the insurgency.

The rescue cases are particularly high during the annual floods in Kaziranga when wild animals move towards high ground and in the process get displaced.

Meanwhile, just a day after the royal visit, a rhino was gunned down by poachers just 20 kilometres from the lodge where William and Kate were staying. This is the sixth rhino that has been killed this year in Assam.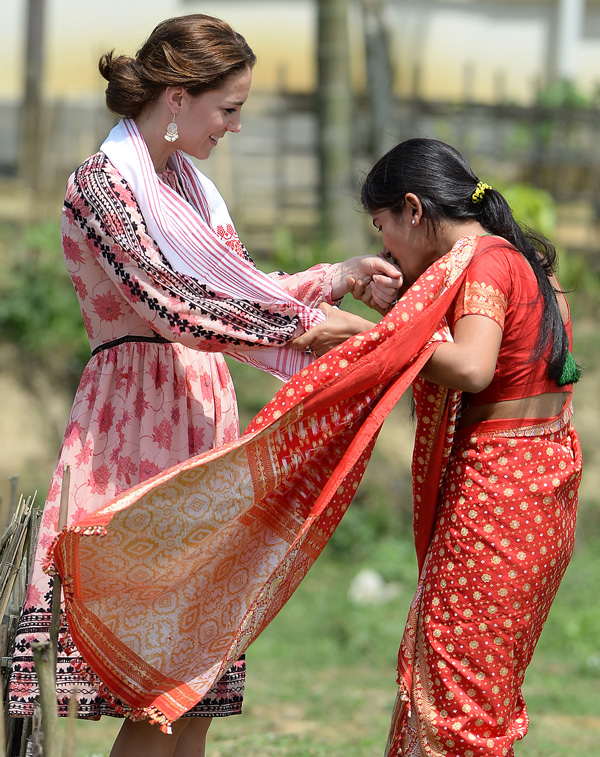 Photo: Samir Hussein/Pool/WireImage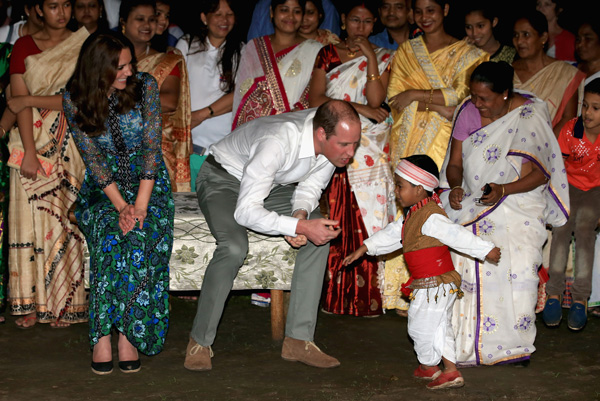 Photo by Chris Jackson/Getty Images

Text by Akash Bisht

Photos curated by Priyata Brajabasi

Edited by Anna Verghese