International Tiger Day: 97% of wild tigers lost in the last century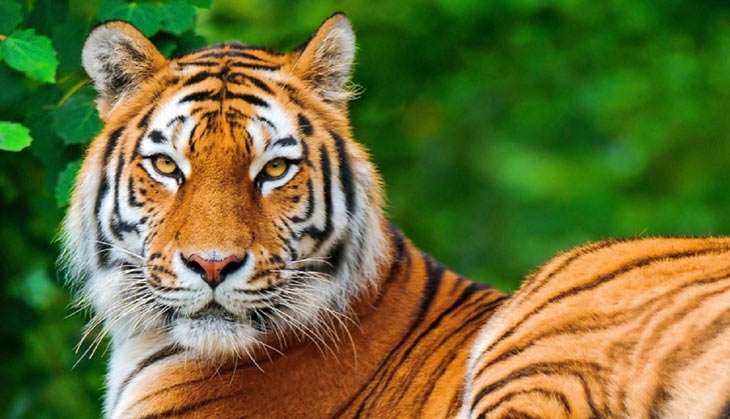 International Tiger Day is observed annually on 29 July to raise awareness for the conservation of the majestic beast.
For India, the day assumes special significance as the tiger is one of the country's national symbols.
Here are some of the interesting facts about the endangered feline:
The total global population of tigers as per the World Wildlife Fund (WWF).
India has the maximum number of tigers in the world, followed by Russia (433), Indonesia (371) and Malaysia (250).
Data collected by various wildlife conservation groups suggests Nepal (198), Thailand (189), Bangladesh (106) and Bhutan (103) are other countries with sizeable tiger populations.
Myanmar, China and Laos are the other countries with tigers.
The last global census conducted in 2010 pegged the worldwide number of tigers at 3,200.
The estimated number of tigers about a century ago was over one lakh.
The number of tiger deaths reported in India this year. On average, 10 tigers have lost their lives every month during this period.
According to Minister of State (MoS) for the Environment, Anil Madhav Dave, as many as 21 tigers have fallen prey to poachers this year.
The tiger situation is most alarming in Madhya Pradesh. The state has reported 19 tiger deaths this year, taking the death toll during the past one-and-a-half years to 34.
Last year, around 78 tigers were found dead in India. Out of these, 14 tigers were killed by poachers.
The number of tiger reserves in India. The country is home to nearly 60% of the tigers in the world.
The Union government launched a conservation programme for tigers in 1973. It was named 'Project Tiger'.
Around 70,000 square kilometres of land has been declared as reserve area for the conservation of tigers in India. The National Tiger Conservation Authority (NTCA) oversees the preservation of tigers in these areas.
The budget allocated for tiger conservation was increased from Rs 185 crore to Rs 380 crore this year.
The number of tiger species originally found across the globe. Only five of these species remain now.
Illegal poaching, wildlife smuggling and deforestation have been the major causes for the decrease in tiger population during the last century.
WWF official Darren Grover claims the world has lost 97% of wild tigers in the last century.
The WWF hopes the tiger population will reach 6,400 by the end of the year 2022.
More in Catch -
International Tiger Day: In India, 2016 may see highest tiger poaching in over a decade
The heartwarming story of 3 school boys who run a website to save tigers