Internal revenge: TERI fills new sexual harassment committee with Pachauri's friends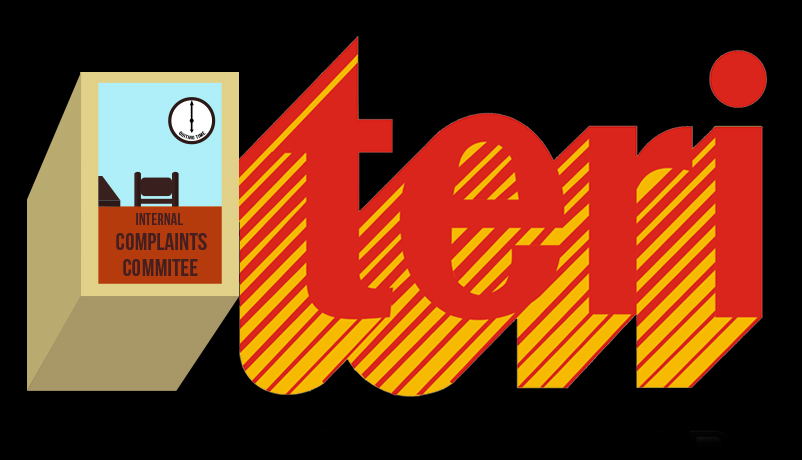 The committee
TERI has changed the internal complaints committee that had found RK Pachauri guilty of sexual harassment
The new members are seen as being close to Pachauri
This has been done less than 2 months after Pachauri returned as director general
Many fear this docile new committee will go soft on Pachauri
The members
Vibha Dhawan, who heads the committee, isn\'t even an active employee of TERI
Another member Vagisha Kochar had worked with Pachauri\'s lawyer
TERI continues to defend the changes
Lawyer Vrinda Grover says TERI continues to treat sexual harassment lightly
The Energy and Resources Institute has clearly not learnt its lessons. Within two months of RK Pachauri returning as its director general, the institute has completely changed the internal committee (ICC) that earlier this year held him guilty of sexually harassing a 29-year old colleague.
The new committee is widely perceived to be docile - of the five members, at least three are perceived as close to him, while the presiding officer is known to be on long leave from TERI and is active in another institute.
The earlier ICC had held Pachauri guilty of sexually harassing a 29-year old colleague, a case because of which he was initially made to go on leave from the organisation. None of the old committee's members have been retained. An industrial tribunal stayed the verdict of the committee and the case is being heard.
Although the new committee will not have a say in Pachauri's case, the move reflects resentment against the earlier ICC, which is being punished for indicting Pachauri. Some days ago, Ranjana Saikia quit the previous committee as its presiding officer.
Lawyers said that for an institute already in the middle of a sexual harassment case, the selection of new members reflects that it has not taken the question of sexual harassment seriously enough.
The internal complaints committee draws its powers from the Sexual Harassment of Women at Workplace (Prevention, Prohibition and Redressal) Act, 2013, which replaced the earlier Vishakha Guidelines of the Supreme Court.
By this law, employers are supposed to form such a committee. Each committee has at least one male member and one member from outside who is familiar with sexual harassment cases. At least half the committee's members should be women.
Who are the new members?
On 16 September, TERI's director of human resources Dinesh Varma sent a mail to employees saying that the internal complaints committee has been changed. The new members are:
1. Vibha Dhawan, executive director, presiding officer of the ICC
2. Mili Majumdar, director
3. Ibrahim Rehman, director
4. Suneel Pandey, associate director
5. Advocate Vagisha Kochar, external member
This has alarmed several employees of the institute. This is being seen as a docile committee that would be soft on Pachauri.
Pachauri returned to TERI as its director general after a court allowed him to attend some of its offices, except the headquarters at India Habitat Centre in Delhi and an office in Gurgaon. He operates from TERI's third office in Delhi at Defence Colony.
The first concern is with the presiding officer. Vibha Dhawan holds the position of executive director, but has not attended TERI full-time for several years now. She works instead as the deputy director of the Borlaug Institute of South Asia (BISA) in Delhi. BISA's press releases show that she is active at the institute. Employees associated with her at TERI said that she attends work just once or twice in the year.
Majumdar and Rehman are seen by employees of TERI as being close to Pachauri. It is also alleged that they appeared as Pachauri's witnesses in the ICC investigation against him some months ago. This could not be confirmed as proceedings of the ICC investigation are not public, by law. When contacted, Rehman said, "I am sorry, I cannot discuss anything related to [the] ICC". Majumdar said that she has to be contacted only through TERI's press relations department. A questionnaire sent to Zainab Naeem, who is in TERI's media team, remained unanswered until publishing this story.
One member has worked with Ashish Dixit, who is Pachauri's lawyer in the sexual harassment cases
The external member of the ICC is a lawyer, Vagisha Kochar. She is seen to be associated with Ashish Dixit, the lawyer representing Pachauri in all the cases related to the sexual harassment allegations. According to a Supreme Court document, the Kochar and Dixit had appeared together, along with Ram Jethmalani, for a client in May this year in a case at the court (writ petition 13 of 2015).
Dixit used to work for Jethmalani until starting his independent law firm earlier this year. Kochar did not respond to a request for comments. Kochar is a recent graduate of the Law Faculty at Delhi University.
Is TERI belittling sexual harassment?
According to the sexual harassment law, the external member to be "from amongst non-governmental organisations or associations committed to the cause of women or a person familiar with the issues relating to sexual harassment".
The previous ICC had Sonal Mattoo as the external member. Mattoo is a lawyer with almost two decades of experience, which includes working with companies on resolving sexual harassment and disciplinary issues. She also runs Helping Hands, an NGO that works on issues related to women and children.
Senior advocate Vrinda Grover said that the new committee reflects that TERI "continues to treat the issue lightly". The presiding officer of such a committee plays a big role and can't be a part-time employee, she said.
She added that the institute should have elaborated on what criteria members were chosen, especially the external member whose requirements are mandated by the Act.
Referring to Kochar's selection as the committee's external member, TERI's HR head Dinesh Varma told Catch that they were looking for a person who has "requisite experience in women
related matters and can guide us on such legal issues". On her association with Pachauri's lawyer, he said, "To the best of my knowledge she is neither related nor works for Mr Ashish Dixit. Generally, lawyers know each other."
Ashish Dixit said that "as lawyers we know each other." Pointing out that Sonal Mattoo and the complainant's lawyer Prashant Mendiratta know each other since their law school days, Dixit said, "We never objected to that as it does not matter. We are all friends outside court."
Defending the selection of the other members of the committee, TERI's Varma said: "The new ICC members are good achievers and have been with TERI for a long time. To my mind each employee is close to the chief and nobody can be singled out."
"Achievement is not necessary to be a member of the ICC.. it is not a scientific committee," Grover said, adding, "It would be welcome if TERI outlines on what criteria these members were chosen. It needs to say this to both its sizeable women workforce, and to the public at large."