India's climate pledge: keeping promises will be a tall order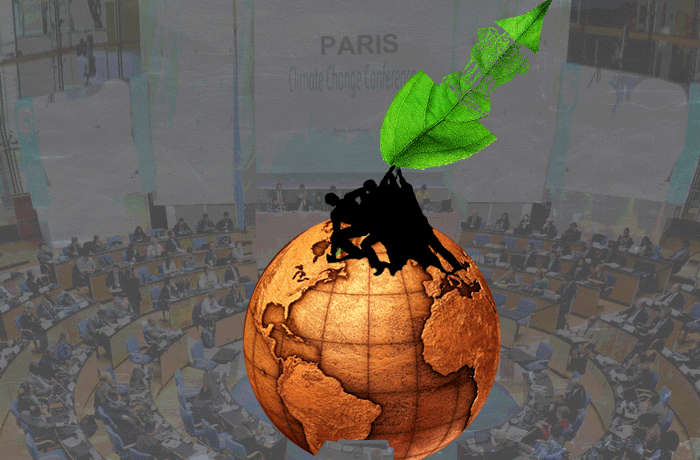 The plan
India has made a commitment to the world that it will cut emissions intensity by 33-35% by 2030
These cuts are to be made from 2005 levels
The plan includes ambitious targets for renewable energy, afforestation and lifestyle changes
The stretch
Having 40% electricity generated through renewable sources is more ambitious than the US plan
Growing enough trees to absorb 3 billion tonnes of CO2 will need massive afforestation
Lifestyle changes will go against the govt\'s aspirational plank, though it seeks an answer in yoga
More in the story
Comments from environment minister Prakash Javadekar
Why the commitments could tie down three subsequent governments
India's latest climate pledge to the world is a tall order. The country made these promises on 2 October to the United Nations Framework Convention on Climate Change (UNFCCC).
The submission is known as Intended Nationally Determined Contribution (INDC). It is a voluntary contribution each country makes to cut greenhouse gas emissions.
Here are the main points of India's commitment:
- By 2030, India aims to cut emissions intensity by 33-35% from the levels in 2005.
- It wants 40% of its electricity to be made from non-fossil fuel sources.
- The country also plans to have enough trees to capture three billion tonnes of carbon dioxide.
- All this is based on a steep growth in clean energy, which will beat even the United States' plan for this.
- Its large-scale afforestation plan defies the current trend of deforestation.
- It also hopes for a change in lifestyles, especially of the urban energy-intensive type, without giving a clear roadmap.
A 15-year commitment
These commitments are being made in the run up to the CoP-21 climate summit in Paris in December this year, where representatives from nearly 200 nations will study these INDCs and come up with a global legal framework to save the world from the effects of climate change.
Thus, it is likely that the Paris summit will lead to these national pledges becoming legally binding.
Given that these are over a horizon of 15 years, the Modi government's promises may leave a huge legacy of high costs and work-in-progress for at least three terms of government.
Mind-boggling clean energy targets
The INDC is centered on a promise that by 2030, India will reduce emissions intensity by 33-35% of the 2005 levels.
Emissions intensity is the amount of emissions a country generates for producing every rupee of gross domestic product.
India's pledge means that if, for example, its intensity in 2005 was 100, it will cut this down to 75-78 by 2030.
The crux of this change will come from how India produces electricity. Right now, it mostly uses fossil fuels like coal, emissions from which are at the core of the greenhouse gas problem.
In the climate pledge, India says it will resolve this by producing 40% electricity from non-fossil fuel sources. This includes solar, wind, biomass, hydro and nuclear power.
The government expects many of these to grow fast, and soon. For example, the capacity to produce solar energy is expected to be 100 Gigawatts by 2022. But it is just 4 Gigawatts in 2015. So in the next seven years, we should see solar power grow 25 times. This means adding an average of one GW every month.
The country's plan hinges on renewable energy, massive afforestation and change in lifestyles
Similarly, the target for wind energy, 60 GW, is more than double the current capacity of about 24 GW. Biomass and hydropower capacities are also expected to double by 2022.
The Centre for Science and Environment said in a note that the aim to have 40% of electricity from non-fossil sources by 2030 is "more ambitious than even that of the United States". It highlighted that President Obama's Clean Power Plan aims for this share to be 30%.
There is another promise that might be too big: by 2030, India plans to add forests to create a sink for 2.5 to 3 billion tonnes of carbon dioxide.
In comparison, China has a goal for creating a sink for 5 billion tonnes of the gas, but it has three times India's land mass. Also, this is when India reportedly lost forest cover of over 10.6 million hectares from 1999 to 2013. That's or 70 times the area of Delhi.
An expensive proposition
All this will cost at least $2.5 trillion - a bill the government expects will be picked up by Indian taxpayers and industrialised countries. There doesn't seem to be much clarity on the funding beyond this.
Speaking to the media, environment minister Prakash Javadekar evaded questions about funding, giving only the example of how the government increased coal cess four times to Rs 200 per tonne.
While it is true that much of the climate action plan depends on getting money and technology from abroad, some of the activities are urgent. Of the total cost, about $206 billion will be needed for just dealing with the adverse impacts of climate change, known in climate jargon as 'adaptation'.
Whether or not India actually spends on renewable energy, this is a cost it must bear. This includes saving its people from vagaries of rainfall, sudden and extreme events like cyclones, and in maintaining water security amidst a warming world.
Changing lifestyles through yoga
Besides, the government has also spoken about the need to have sustainable lifestyles. In fact, this is the first point in India's INDC, to "put forward and propagate a healthy and sustainable way of living". How it plans to do this is anybody's guess.
In the INDC document, there is just one mention of this - when it says that yoga helps pursue the path of "moderation and a sustainable lifestyle", because it is a "system that is aimed at balancing contentment and worldly desires".
India's rich already have an ecological footprint higher than the world average, and at par with that of many industrialised nations.
By one estimate, it is 17 times higher than the footprint of the poorest 40% of the country's population.
The economic growth the country is pursuing encourages such consumption, and such aspirations were one of the themes on which the Modi government was elected to power in 2014. Now, one has to see how it convinces its population to live simply.
While announcing the INDCs, Javadekar told mediapersons that "India is not part of the problem but it wants to be a part of the solution." This is obvious by the highly ambitious goals the government has put out.
The only worry is that maybe these goals are a stretch, quite like the yoga that will supposedly help achieve sustainable lifestyles.