Blanket bans & hefty fines: has NGT's zeal put its future in jeopardy?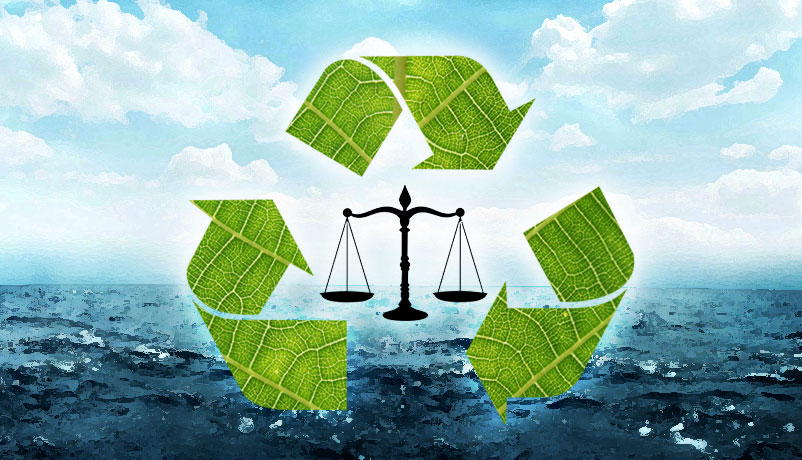 The tribunal
The National Green Tribunal completes 5 years in October
It has prevented many environmental catastrophes but also stirred controversies
The NGT, headed by Justice Swatanter Kumar, may have crossed the line sometimes
As a result, the government is mulling over clipping its wings
The approach
The NGT has come to be known for imposing blanket bans and hefty fines
It banned tourist vehicles and tea shops at Rohtang Pass
It imposed a fine of Rs 1,000 on cars parked on Delhi\'s metalled roads
It laid down a fine of Rs 50,000 on dumping construction waste in the Yamuna
Many of its orders pit the poor against the environment
The National Green Tribunal (NGT) turns five next month. In these five years, the NGT has arguably become the most talked-about environmental institution in the country.
Not a week passes without its orders making news. This is hardly surprising as the orders are often laced with strong remarks from the principal Bench headed by NGT's Chairperson Justice Swatanter Kumar.
The tribunal has made several enemies in the process - especially the government, which is planning to amend the National Green Tribunal Act itself to make it less powerful.
Has the NGT crossed a line in some of its decisions? The government may be finding a way out of the unprecedented oversight the NGT has over environmental policy.
But even other branches of the judiciary have voiced concerns, including the Supreme Court and the Madras High Court.
NGT an angry young tribunal?
A look at some of its recent orders reveals an increasing tendency to impose blanket bans and hefty fines for relatively minor offences. Some of the NGT's remarks make one wonder what its priorities are.
For example, hearing a case on the ecological impact of tourism at Rohtang Pass, it banned not just tourist vehicles to the spot but also small-time peripheral businesses run by locals, such as tea shops.
In another instance, in a case on tackling air pollution in Delhi, the court banned parking cars on metalled roads all over the city, imposing a fine of Rs 1,000 on violators (in comparison, the fine for speeding is Rs 400).
The NGT under Justice Kumar appears to take the role of an angry young tribunal. Passing the ban on car parking, the tribunal remarked: "A person is lucky if he passes through the colony without a dent in his car."
The Delhi Transport Corporation, which runs public buses in the Capital, was at the receiving end of complaints from Kumar's bench about the noise its buses makes.
"Have you ever seen a single bus which does not make horrible noise. Their noise is annoying. If anyone is behind that bus he will get mad [sic] within no time.[...] Just because you are a government body, does not mean that you can do this. Nobody gives you a right to turn people of Delhi deaf" the Bench said.
Poor versus environment
In its five years of existence, the NGT's landmark interventions have saved many environmental catastrophes. Without the NGT, there would still be harmful coal mining in Meghalaya and a steel plant amidst the thick forests of Odisha. Ministers, secretaries and managing directors have been regularly pulled up, sometimes even summoned to appear in person.
But in doing this the NGT appears to put complex questions under the carpet - questions about feasibility of implementing its orders, and an increasing tilt towards pitting the poor against the environment as in the Rohtang Pass order.
For garbage near the railway line, NGT imposed a Rs 5000 fine on every household in the vicinity
In another recent instance, the NGT was hearing a case regarding waste dumped along railway lines. It said that if municipal waste is found near a track, every house in the vicinity should pay a fine of Rs 5,000. It is largely the poor who live in slums built near railway tracks.
Not surprisingly, in a later hearing the railways responded that most of the persons it tried to fine for dumping waste were poor or incapable of paying the fine. The bench retorted, "You don't do charity for others. You are creating havoc in society."
Some of its other orders imposing high fines have clearly not worked as well as the tribunal imagined. In January, it imposed a fine of Rs 50,000 on dumping construction waste in the Yamuna river, and Rs 5,000 for any other kind of waste. Despite an initial reduction, organised dumping has continued at night, according to activists working in the area.
There is no doubt it is raising eyebrows. Vimal Bhai, whose 2010 petition in the Supreme Court led the government to set up the NGT, said while he appreciates the strong stand the NGT has taken on issues, it would do better by taking a comprehensive view of how society is affected by its decisions.
"We request NGT to take care of every aspect of impact of their orders on different strata of society. We don't want it like what happened in the MC Mehta case in Supreme Court - ban all scooters, remove all industries. Judgments have an impact on environment as well as the poor. Judgments shouldn't pit people against the environment," he said.
The rationale
The NGT is obviously not the first to pass far-reaching orders, but its increasing frequency have alarmed many.
While some see this as a practice that needs to end, others find that these ought to be seen as a way of grabbing attention.
"But sometimes you have to shake up the system and harsh measures are required. It is more a measure of desperation in the judiciary. After many of these bans, he modified the order. These are just strategies to make the system work. This is how I look at them," said an advocate who fights environmental cases at the NGT as well as the Supreme Court.
Indeed, many of these orders are modified after subsequent appeals. The Rohtang Pass ban was eased for the current tourist season, and car parking was allowed in some markets.
But some worry that this might set a precedence. "Justice Kumar is honest, but yes, he is overenthusiastic. It is no secret that he has overstepped several times. This hasn't affected the credibility of the institution per se, but definitely it has put its future in trouble," said another environmental lawyer.
"While broad judgments are common practice, what needs to be seen is that these have implications and can have counter effects. This practice need to phase out in favour of processes and the NGT needs to start doing it," said Kanchi Kohli, legal research director at the Centre for Policy Research-Namati Environmental Justice Program.