As pollution levels hit a 3-year high in Delhi, an apathetic govt yet to act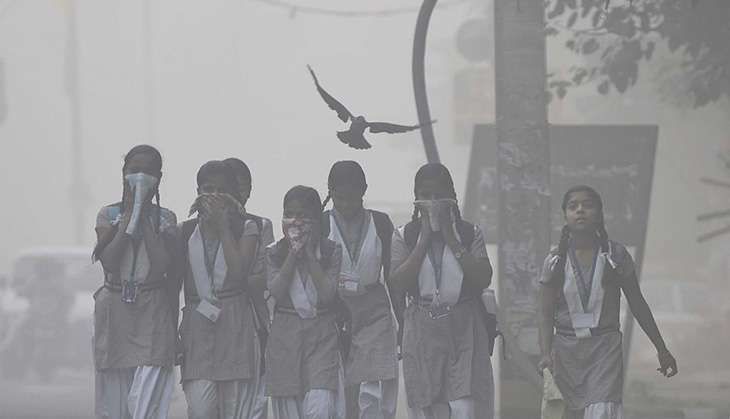 Air pollution in Delhi (as well as most of North India) this November has been the highest for the month in almost a decade. The post-Diwali pollution is the highest it has been in three years. Even though it's just November, some schools have already shut down due to the pollution.
Government apathy?
It's no wonder that citizens are demanding strong action from the government. After all, the levels of the pollutant PM2.5, so small that it can enter your blood vessels through the lungs and reach the heart, were 14 times above safe levels in just this week.
But the government's response has none of this urgency. Even as people are demanding radical measures, including declaring a health emergency, a meeting on 4 November between top bureaucrats led to the same old promises.
Also read - Expert's warning about Delhi's alarming pollution levels and how you can combat it
The meeting between the secretary of the environment ministry, which holds the responsibility of implementing the Air (Prevention and Control of Pollution) Act, 1981, and secretaries from Delhi, Punjab, Haryana, Rajasthan, and Uttar Pradesh, has not led to any new pollution control plan than the one agreed to when pollution had peaked last winter.
Speaking to the press after the meeting, environment secretary Ajay Narayan Jha said that crop, burning, dust pollution, road and building dust, industrial and vehicular pollution were discussed at the meeting.
It was agreed that special attention is required for enforcement. Brick kilns near Delhi need to be reviewed. The thermal power plant at Badarpur on the Delhi-Haryana border needs to control fly ash. Central Pollution Control Board chairman will hold monthly meetings with states.
There is nothing new about this. Except perhaps that the Delhi government has been asked to submit an action plan on how it will use the money it has collected as environment cess - levied on sale of diesel vehicles with engines larger than 2000 cc, and on trucks entering Delhi.
Jha added that some of this money may be used to incentivise farmers to not burn agricultural waste - one of the major causes of the pollution seen at this time.
Otherwise, Jha said that 42 action points would be followed by states, and which were agreed upon last year.
The 2015 plan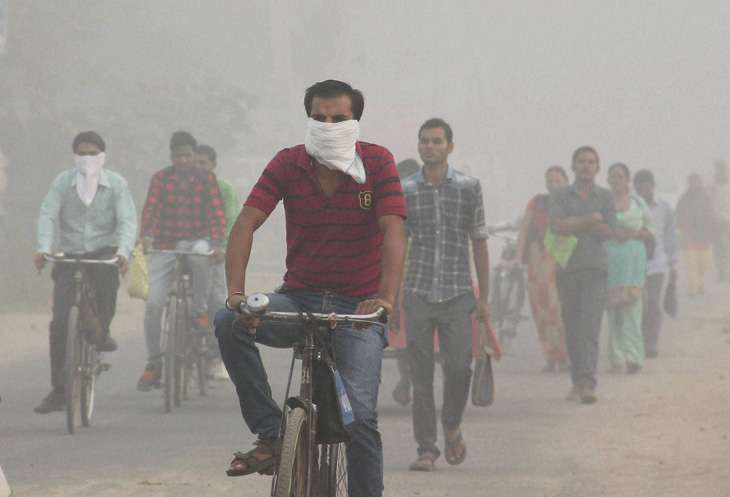 PTI
On 30 December 2015, the ministry had issued directions under the Air (Prevention and Control of Pollution) Act, 1981 to:
Control of vehicular emissions: immediate measures like retrofitting diesel vehicles with filters, early alarm systems to commuters about traffic congestion, and medium to long term measures like building infrastructure to decongest roads, promote battery operated vehicles, and speed up construction of the Western and Eastern peripheral highways.
Control of dust: formulate action plan for green belts along roads, introducing water fountains, and blacktopping or building pavements on road shoulders, construction material to be carried only in covered trucks
Controlling biomass burning: immediate measures like strict ban on burning agricultural waste, leaves, wood, tyres etc., composting garden waste; long term measures like preventing use of coal in restaurants
Closing down unauthorised brick kilns, and over the long term promote use of natural gas in industries
Set up helplines in all states to take action against violators, satellite-based enforcement and tracking of agricultural waste burning, and promoting biomass-based power stations to channel the waste to.
Implementation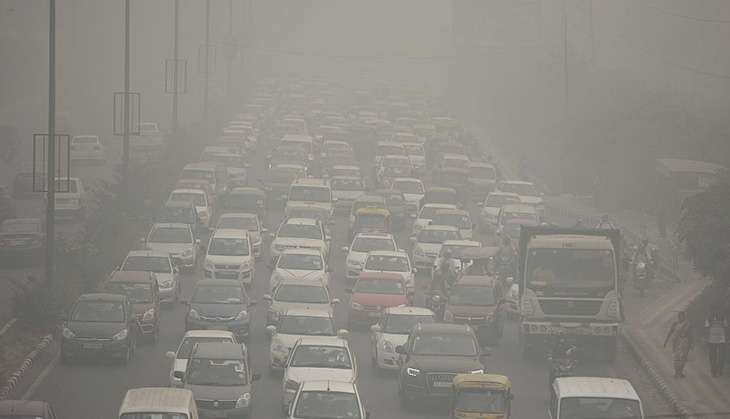 Sushil Kumar/Hindustan Times/Getty Images
These amounted to a total of 42 directions: 14 of which were to be implemented immediately, 13 in 30-60 days, and 14 measures to be completed between 90 days to 1 year.
Speaking to the press, the secretary said that it was observed that all states had not followed all the 42 pointers. But he declined to give information about which points were not followed, and if at least the short-term measures were followed by all states, or what will make them follow them this year.
More in Catch - Delhi govt officials summoned by Environment Ministry over alarming pollution levels
Diwali aftermath: Air quality Index for Delhi recorded 'severe', commuters complain of low visibility