World Environment Day 2018: Alia Bhatt, Dia Mirza, Saina Nehwal lead the #BeatPlasticPollution campaign in India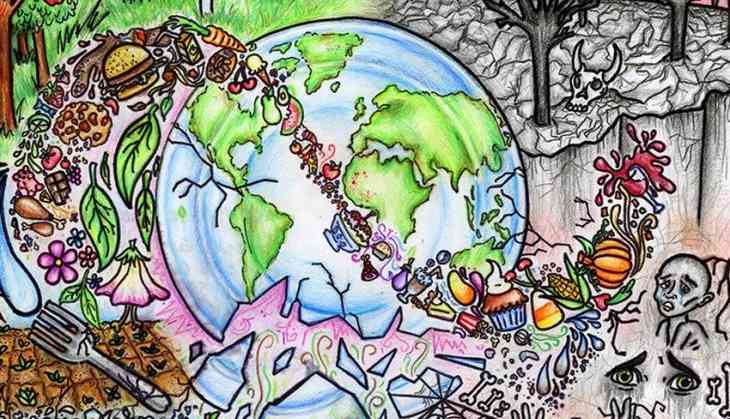 World Environment Day 2018, the theme for this year is "Beat Plastic Pollution" and India is hosting the awareness programme for this year. Bollywood celebrities like Alia Bhatt, Arun Kapoor, Juhi Chawla, Aditi Rao Hydari and others have joined in to say no to single-use plastic.

A lot of celebrities around the world are gearing up to join the campaign for World Environment Day and they are urging people to go green. The moto for this year is to ban single-use plastic, joining hands with the United Nations, celebrities are showing how they're making the switch from single-use plastic. One only witness a minute change if all of us don't help each other to achieve the objective. Hence to let the campaign 'Beat Plastic Pollution' thrive, they are also challenging three friends to do the same.
Also Read: World Environment Day 2018: Host country India to focus on 'Beat Plastic Pollution' theme
You're it! Join the global game of Tag to #BeatPlasticPollution for #WorldEnvironmentDay - show how you're making the switch from single-use plastic & challenge 3 friends to do the same: https://t.co/diOnvsuk1g pic.twitter.com/5BCMkYXF07

— UN Environment (@UNEnvironment) June 3, 2018
Indian celebs too joined the mission to discard their habits for a green environment and leading the mission is Dia Mirza, UN Environment Goodwill Ambassador from India. Launching the campaign herself, she said yes to eco-friendly sanitary napkins instead of non-biodegradable ones. /she further challenged Raazi actor Alia Bhatt to take up the challenge forward.
Tag, I'm it – thanks for tagging me @adriangrenier! I switched to biodegradable sanitary napkins when I realised they are made mostly of plastic!#BeatPlasticPollution with @UNEnvironment for #WorldEnvironmentDay! Hey @sahil_sangha @aliaa08 @JNJCares – Tag, you're it! pic.twitter.com/gmi8prQERU

— Dia Mirza (@deespeak) May 27, 2018
Answering to Mirza's request, Alia too joined in the campaign and swapped plastic bottles with stainless steel ones. Challenging fellow actors Arjun Kapoor, Varun Dhawan and Sonam Kapoor, the Udta Punjab star, passed on the baton.
#BeatPlasticPollution by switching to steel or glass bottles today! Plastic bottles take 450 years or more to decompose, harming us and our environment. I'm now one step closer towards purging plastic from my life. Hope you guys will make the switch too!#LetsCoexist @deespeak pic.twitter.com/VyI70hggRv

— Alia Bhatt (@aliaa08) June 3, 2018
I would like to tag my fellow environment friendly friends 😊😊@Varun_dvn @arjunk26 @sonamakapoor to take up this challenge and and show us how you've taken a step away from plastic and towards a more sustainable future.. #BeatPlasticPollution 🙌🙌🙌✅♻️

— Alia Bhatt (@aliaa08) June 3, 2018
Arjun Kapoor too joined the campaign and challenged other actors like Parineeti Chopra, Anushka Sharma and Ranveer Singh.
It takes one small step to #BeatPlasticPollution! I've replaced using plastic bottles with a metal one. It's convinient & environment friendly. Tagging @AnushkaSharma @RanveerOfficial & @ParineetiChopra to take up the challenge & inspire others to choose a sustainable future. pic.twitter.com/JNWbIgiVU8

— Arjun Kapoor (@arjunk26) June 3, 2018
Other actors like Juhi Chawla, Aditi Rao Hydari too joined the campaign.
Dee!!!🌟😘😘 Thank you for taking up this wonderful initiative & for making sure we stay responsible always! 😊🤗
Nominating @DianaPenty, @sonamakapoor, @RajkummarRao & @ReallySwara. Hope you guys are up for a challenge! 😏☺️#BeatPlasticPollution#WorldEnvironmentDay@deespeak pic.twitter.com/D8PDkaM4tI

— Aditi Rao Hydari (@aditiraohydari) June 3, 2018
I am joining Rally for Rivers & United Nations to beat plastic pollution. Are you with me to try every bit to eliminate all single use plastic from our world? @rallyforrivers @UN @UNinIndia pic.twitter.com/JYHQbFyGWe

— Juhi Chawla (@iam_juhi) June 2, 2018
From the world of sports, 2018 Commonwealth Games old medallists Saina Nehwal and Manika Batra too joined the campaign.
The movement to beat plastic pollution is growing and I urge you to https://t.co/nBnPP29oav can#BeatPlasticPollution by sharing a video or photo on this #WorldEnvironmentDay .I would like to challenge my friends to spread this initiative @parupallik @PRANNOYHSPRI @GuruSaiDutt1 🍃 pic.twitter.com/0l48nAIrA8

— Saina Nehwal (@NSaina) June 3, 2018
Thank you so much @rjraunac for the challenge and I am up for it. I promise that from now onwards my journey will be #SaafJourney and i will minimise plastic use. I further challenge @nehaaggarwal to #BeatPlasticPollution warna @RedFMIndia wale #RailBanaDenge. pic.twitter.com/ncCh7HVcHX

— Manika Batra (@manikabatra_TT) June 4, 2018
The plastic makes up ten per cent of the total waste generated, half of it used is disposable or single-use. This presents a major problem as it is non-renewable and its manufacture and destruction exposes individuals and environment to many toxins, including carcinogens.
Also Read: Southwest Monsoon likely to hit Andaman and Nicobar, Kerala before June 1