What does it take to photograph The Rolling Stones on tour? Chris Sykes tells us
Imagine being 27 and a photographer of country houses. Now imagine getting a call to accompany the biggest band of your time on tour.
That's the short version of what happened to Christopher Sykes, the long one is in his book - The Rolling Stones on Tour.
In this interview with Catch, Sykes talks about that golden opportunity in 1975, the tour that followed, the madness of rock 'n' roll. And how boring it eventually got, boring enough to make him go back to photographing country houses!
"On one hand I thought they could have any photographer in the world, why would they want me? On the other hand I thought I really have got nothing to lose! I thought maybe they'd like somebody who had nothing to do with the rock 'n' roll world at all," shares Sykes.
"I think that's one of the reasons Mick [Jagger] liked the idea of me. Because I was not a rock 'n' roll person."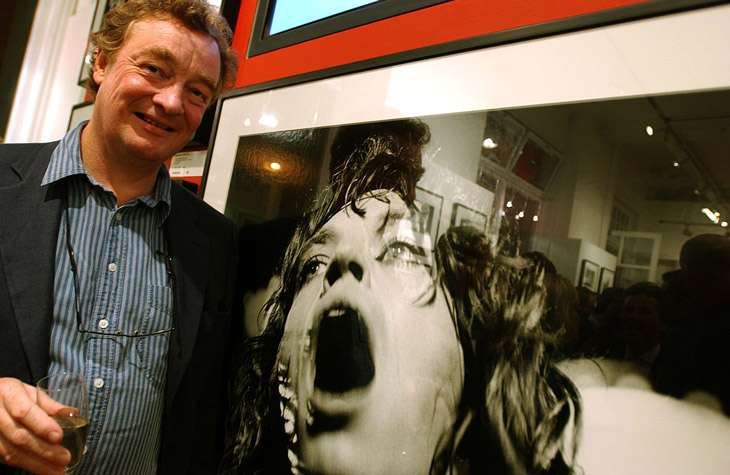 Sykes poses next to a picture he clicked on tour. (Photo: Bruno Vincent / Getty Images)
On being asked about the rock 'n' roll world, how it's popularly viewed as an era of sex, drugs and music, Sykes talks about how it was also serious work.
"The popular idea is the one I had before I went on tour," he confesses. "It was less wild than I thought it was going to be."
"The thing is," says Sykes, "when you're on the tour [you realise] it's very hard work and everyone is very professional.
"Keith Richards kept partying all the time. Him and Ronnie [Wood] were like two schoolchildren. But actually, everyone else was really much more... together."